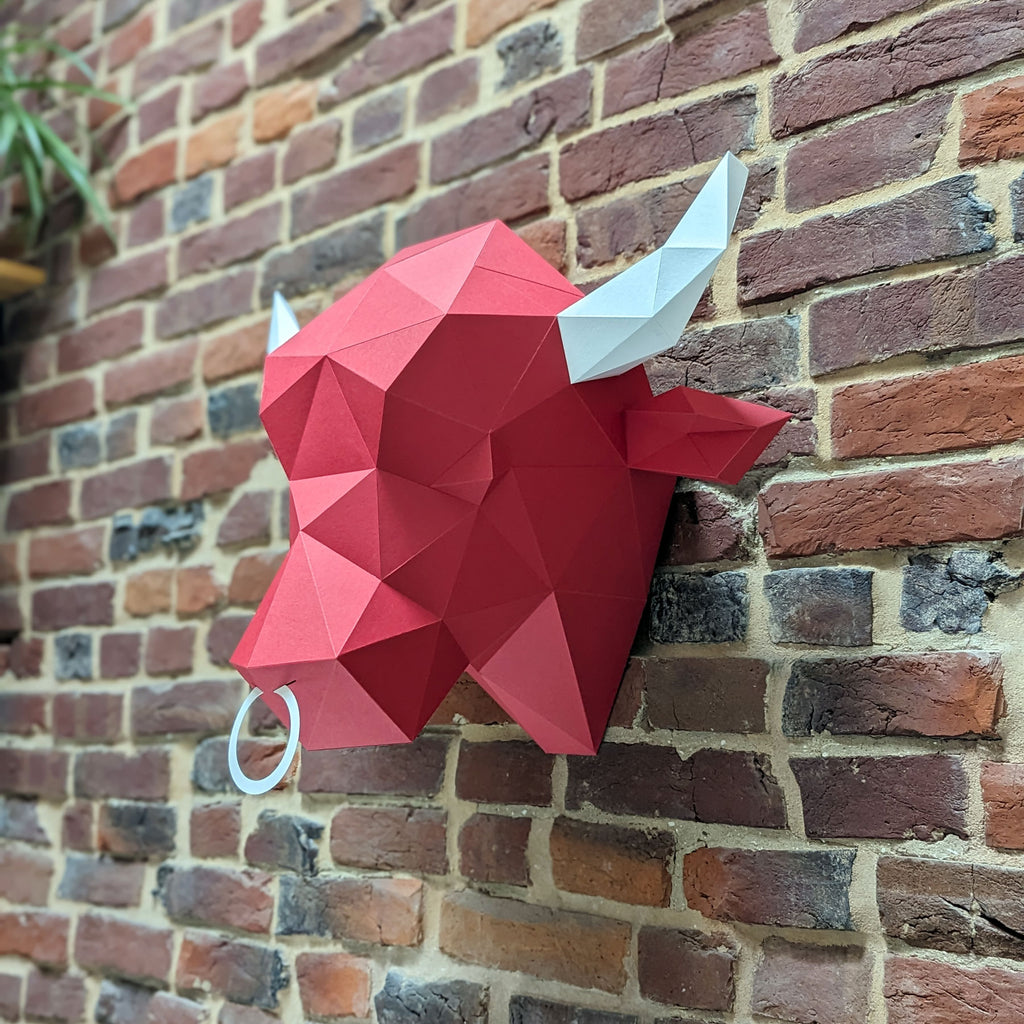 On Sale
Simon the Bull | DIY Paper Craft Animal Kit
Wall Decor
Simon the Bull is a DIY paper animal that you bring to life using the materials included in your Resident paper craft kit.
Simon's Bio
Simon likes rock climbing, documentaries, and kale. He likes to stay ahead of the trends and when you aren't home, he'll be researching the best youtube videos to show you when you get back. He's also a bit of a softy. Those horns and the nose ring are mostly for show though I wouldn't recommend cuddling too closely with him.
Paper Craft Kit Specifics
Have more questions? Read the FAQ, check out the assembly page, or email us a question using the contact form.