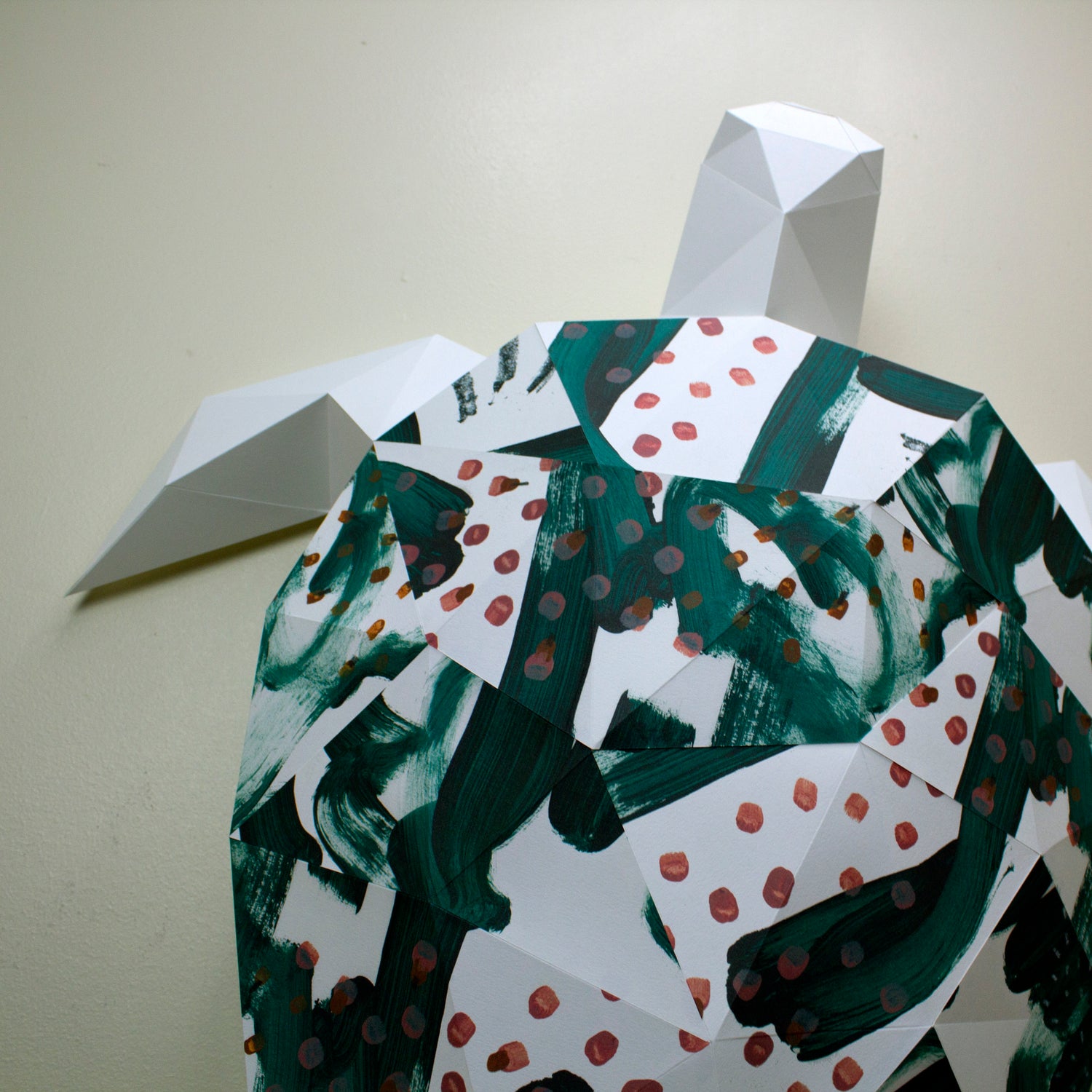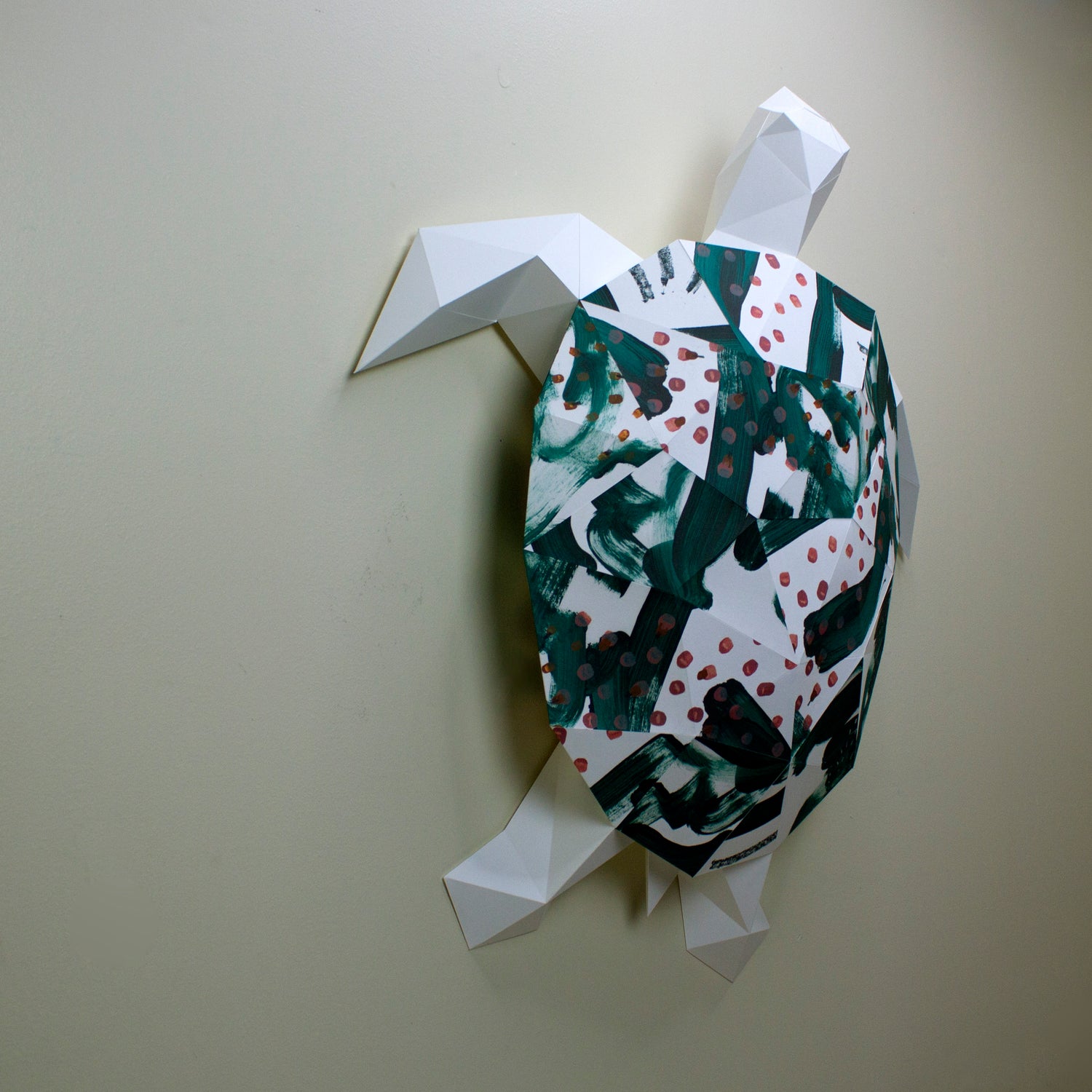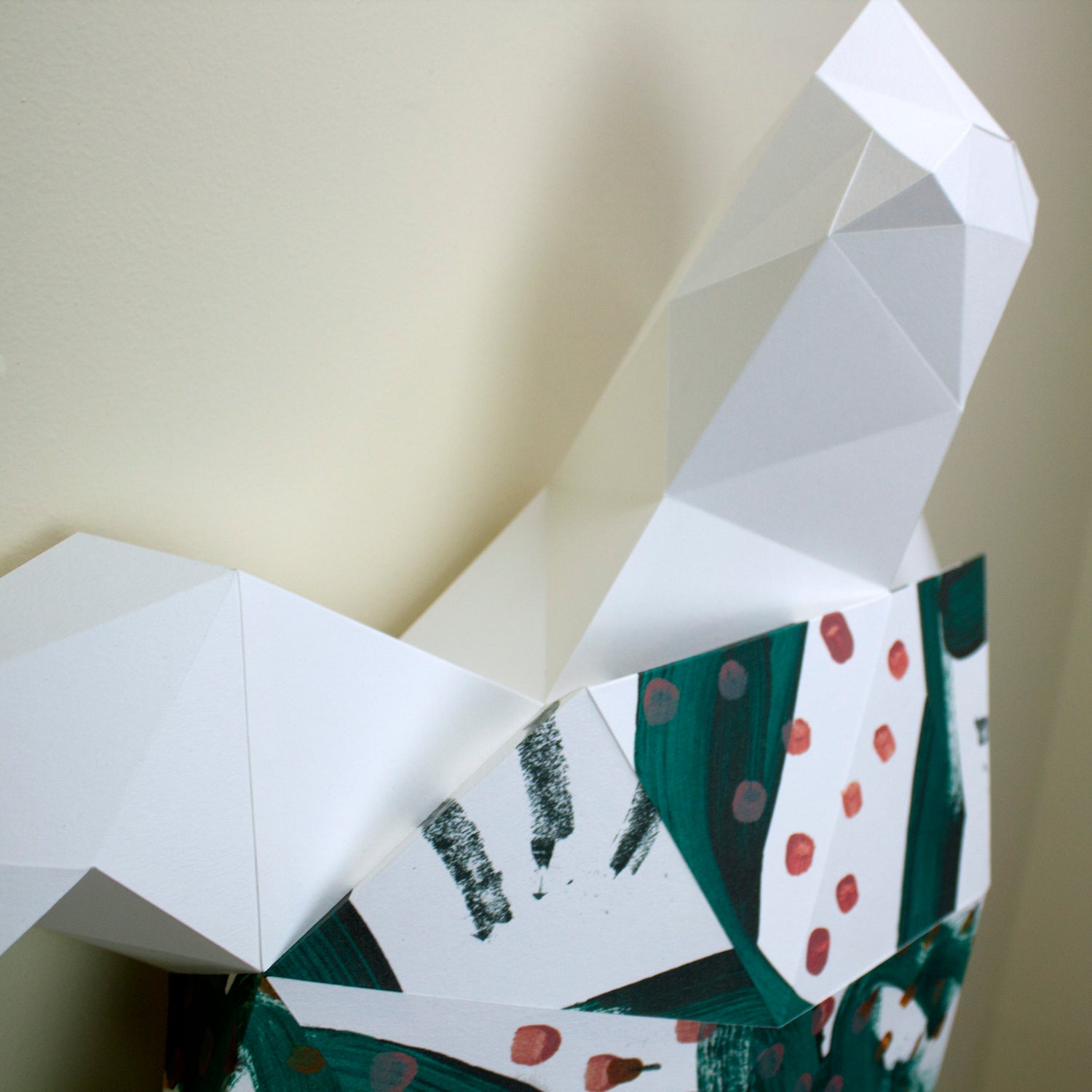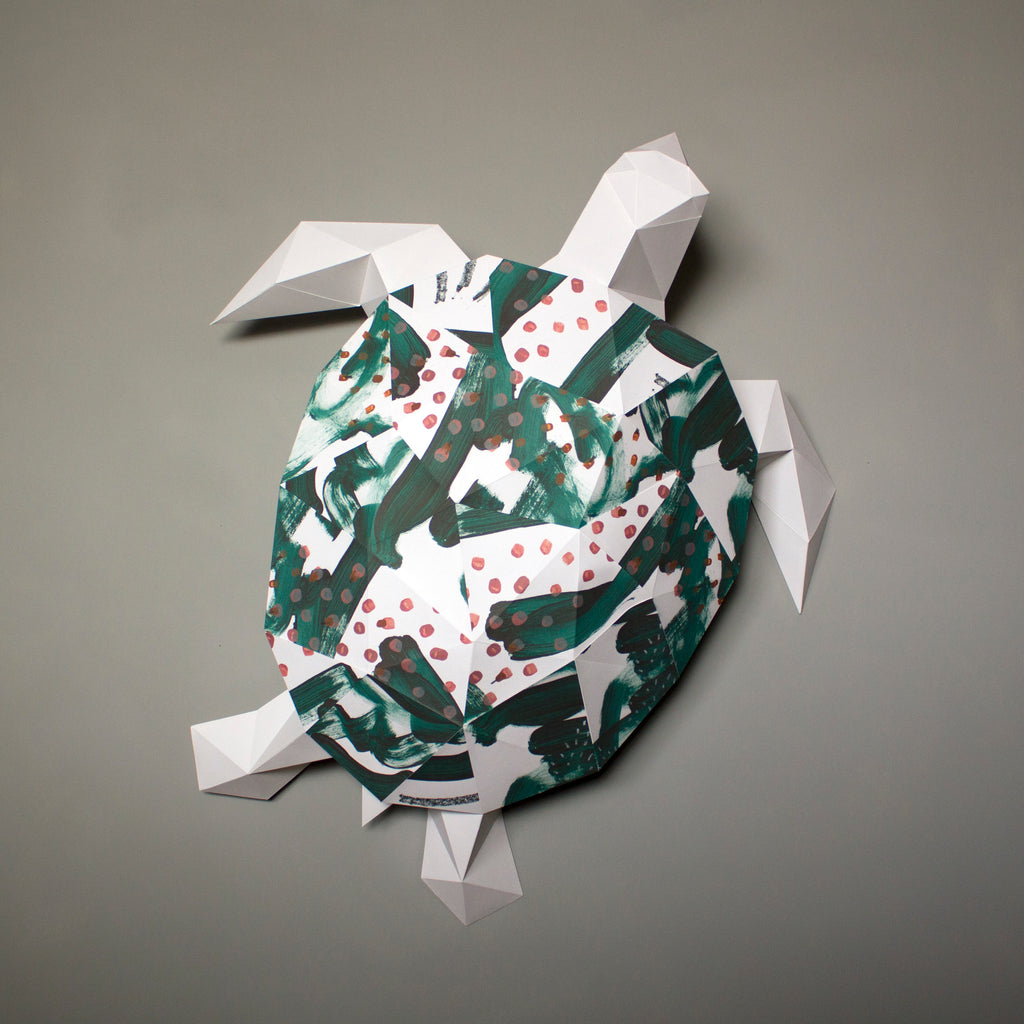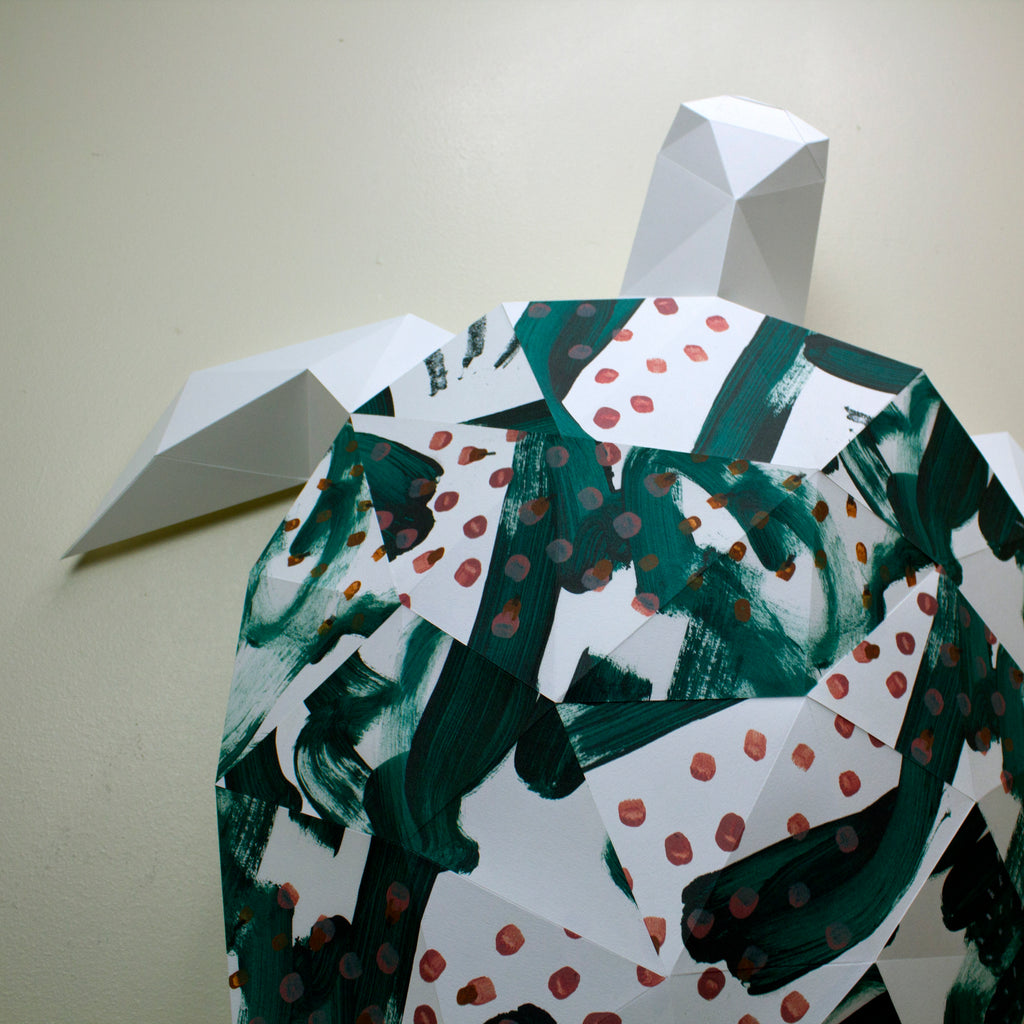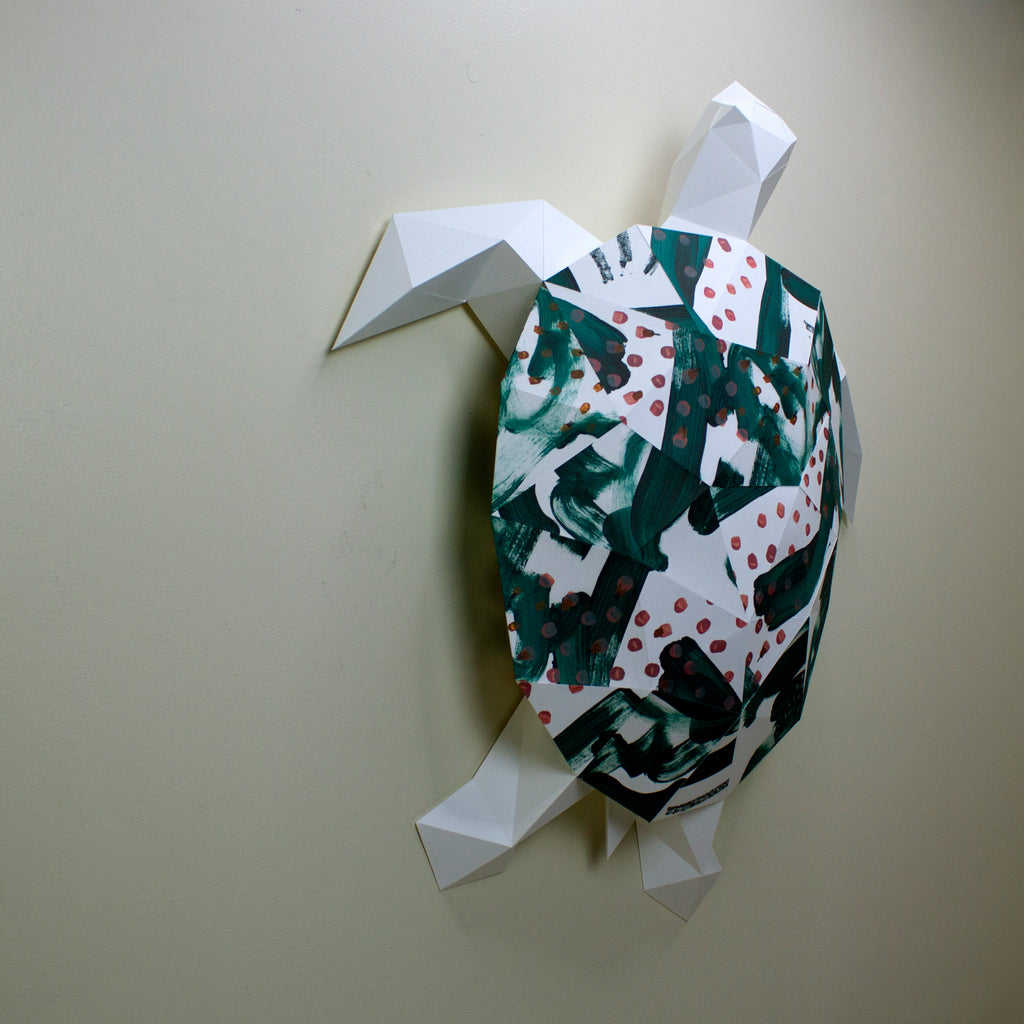 On Sale
Donna the Painted Turtle | DIY Paper Craft Animal Kit
Wall Decor
Donna the Painted Turtle is a DIY paper animal that you bring to life using the materials included in your Resident paper craft kit.
This is a special Donna that has been designed in collaboration with artist Diana Zeng (check out our blog post about her here). We printed her wonderful design to create the super cool skin of this special Donna the Turtle. Here's the link to the original Donna the Turtle.
Donna's Bio
Donna likes sequins, frozen yogurt, and tennis. She's a graceful lady and attributes that all to her polka dots. I'm sure that's not a scientifically rigorous claim but Donna is quite adamant it's true. If you're willing to venerate her each time you're in her presence, she has tentatively agreed to grace your wall. You should know though – her wit is as quick as her charm so watch out for snappy comebacks. She will definitely be the center of attention at your next dinner party.
Paper Craft Kit Specifics