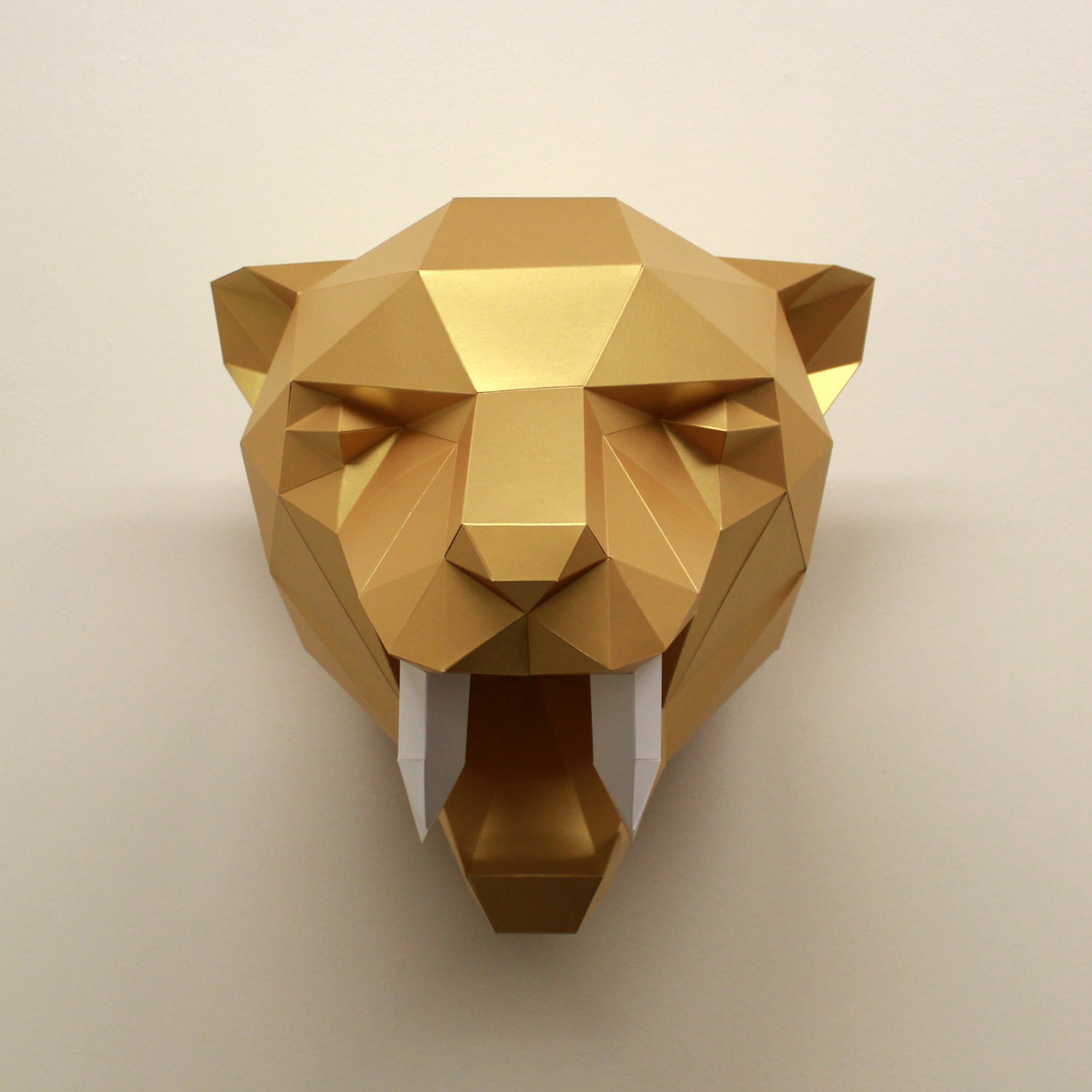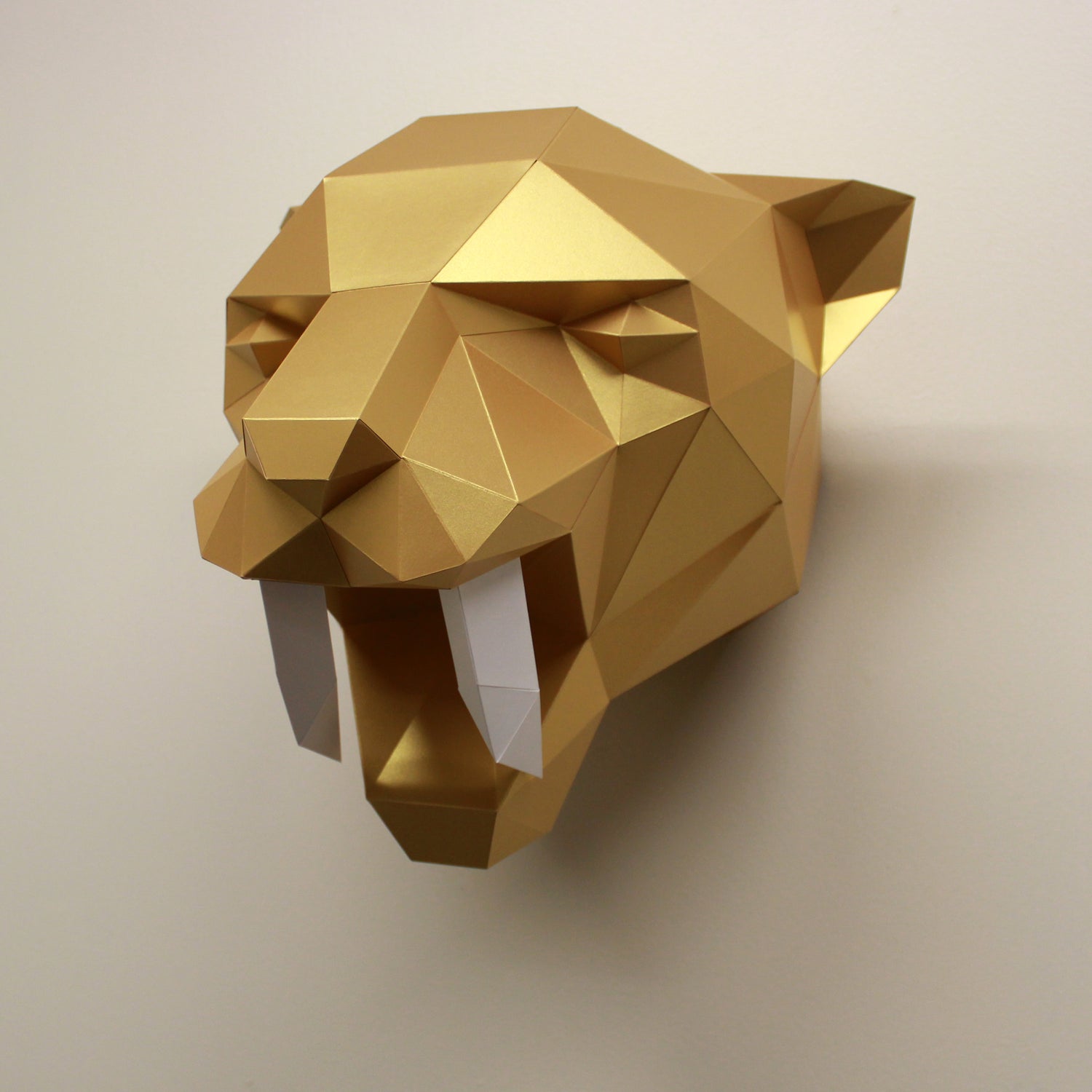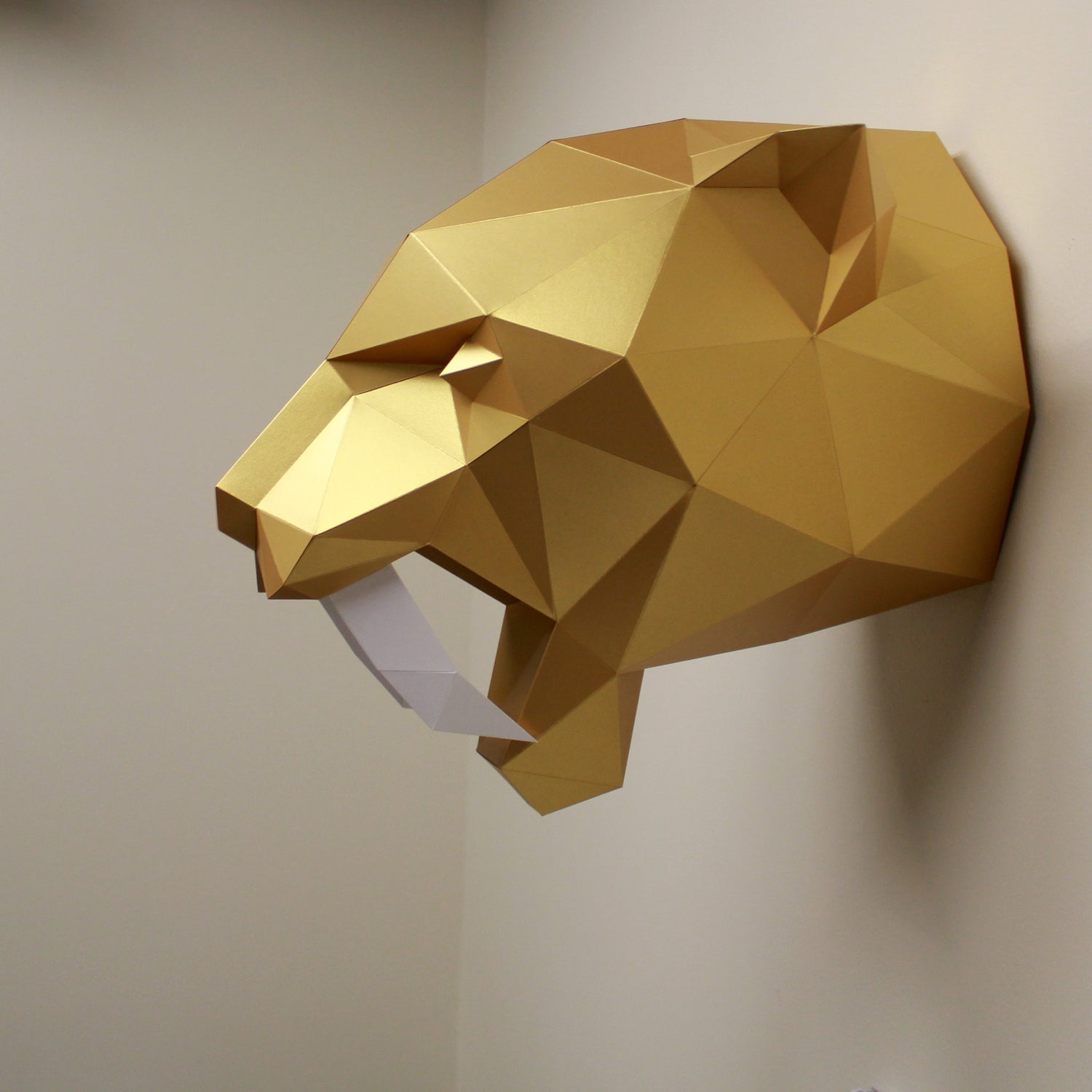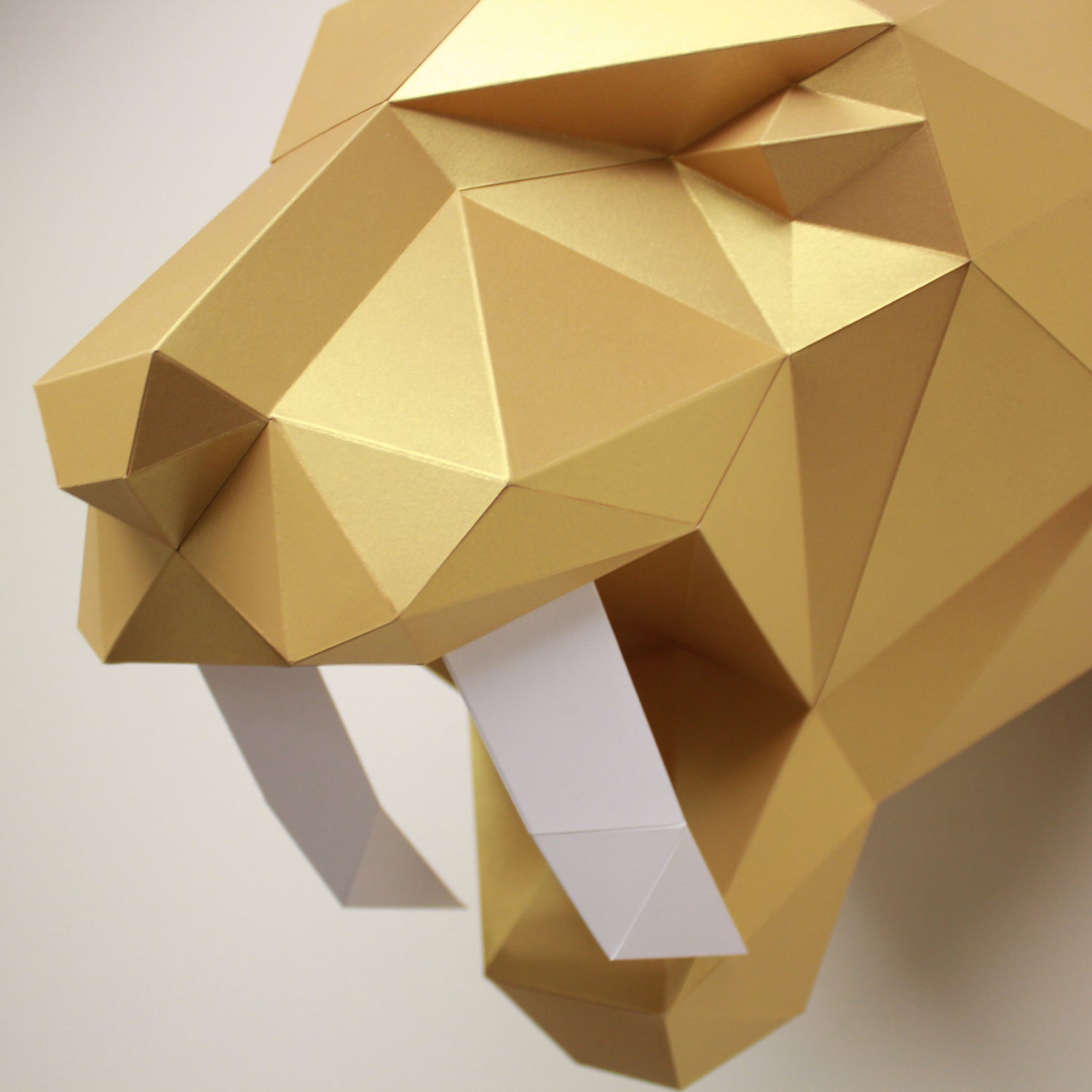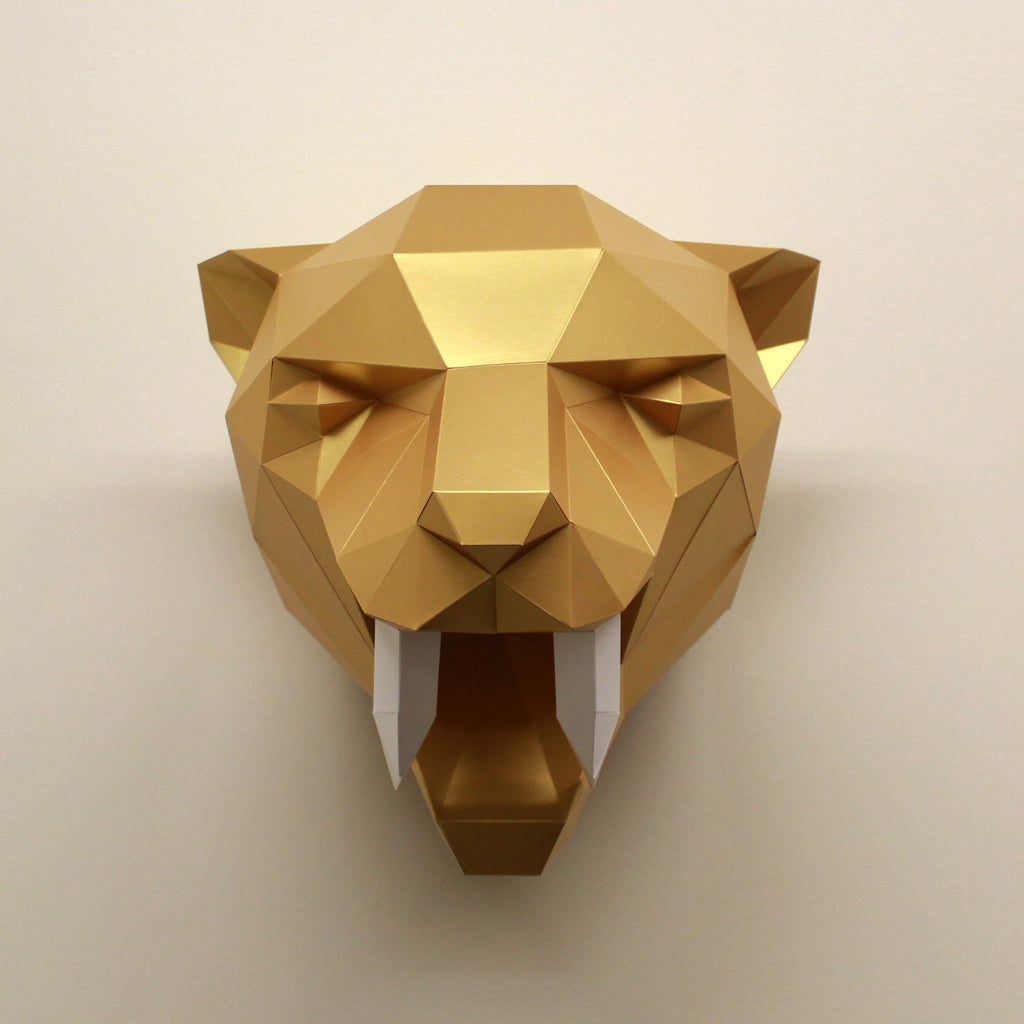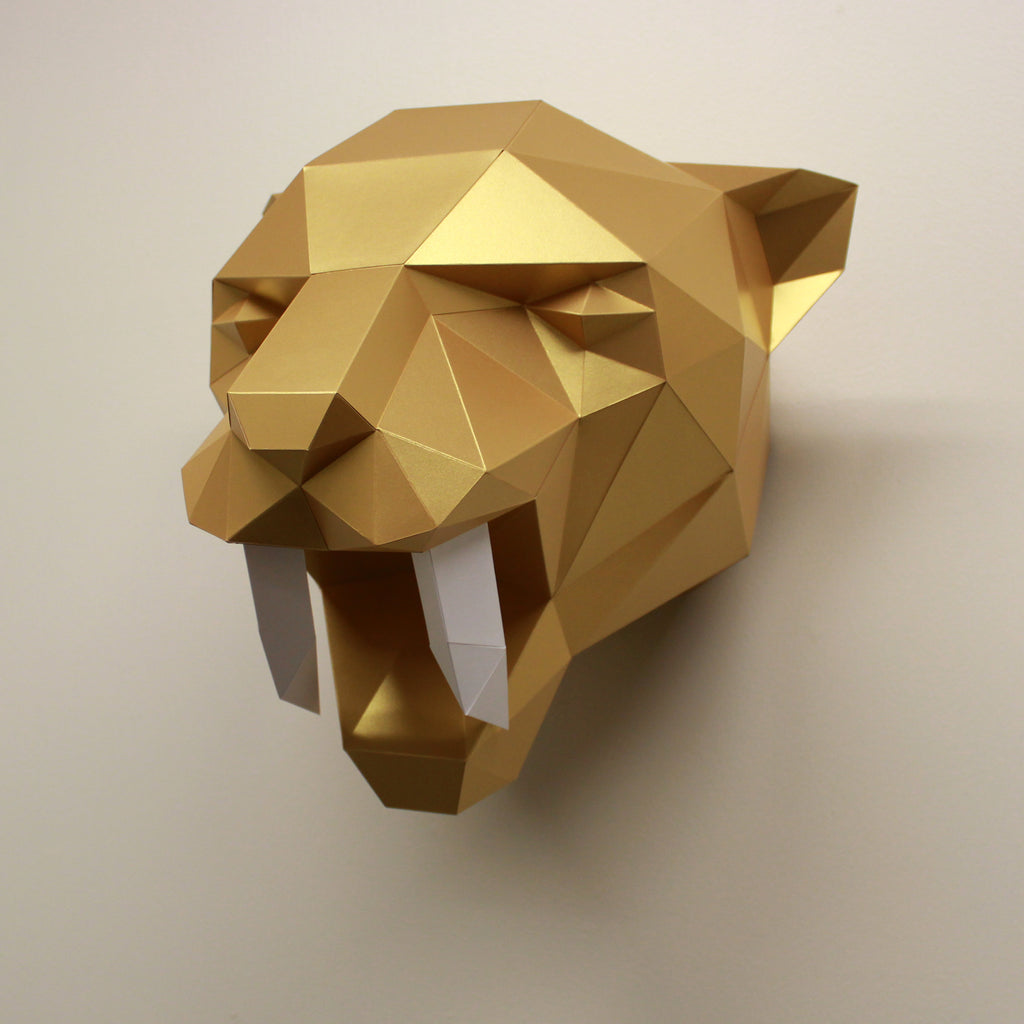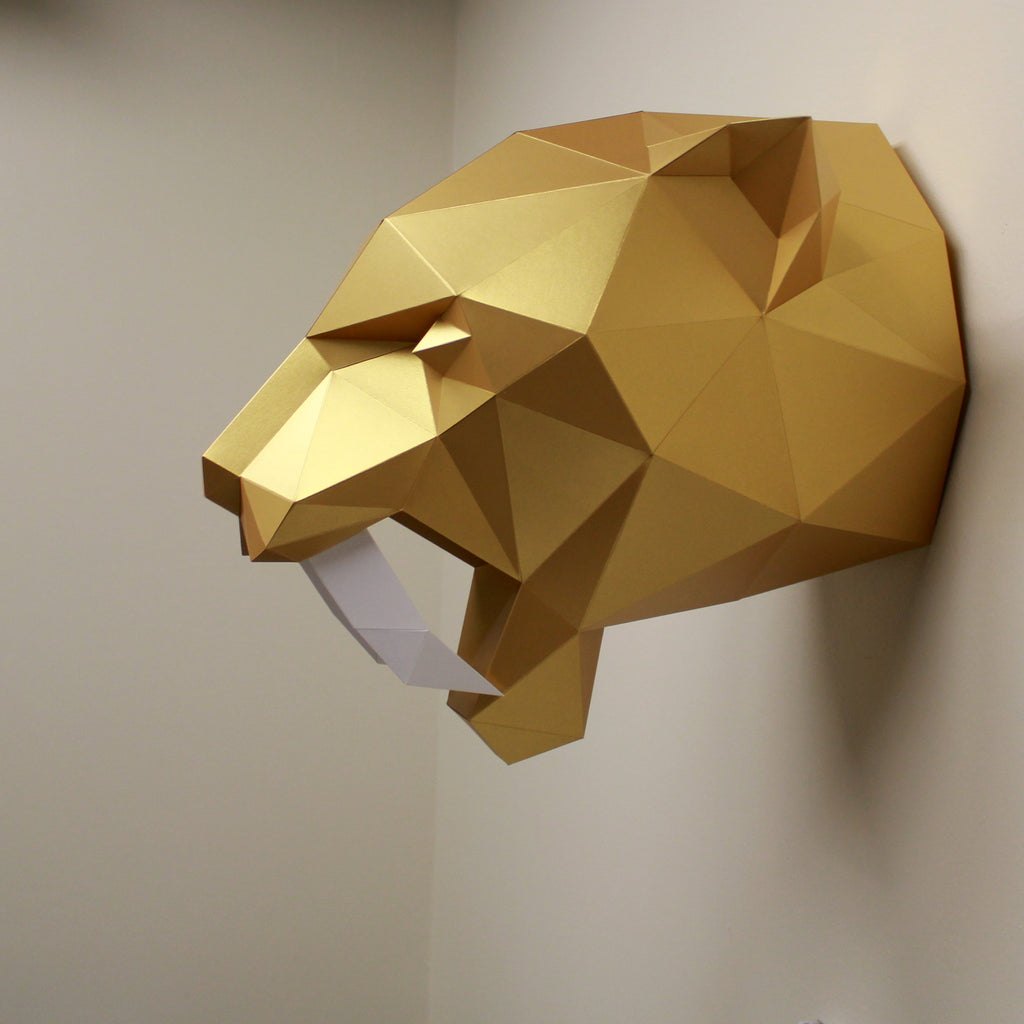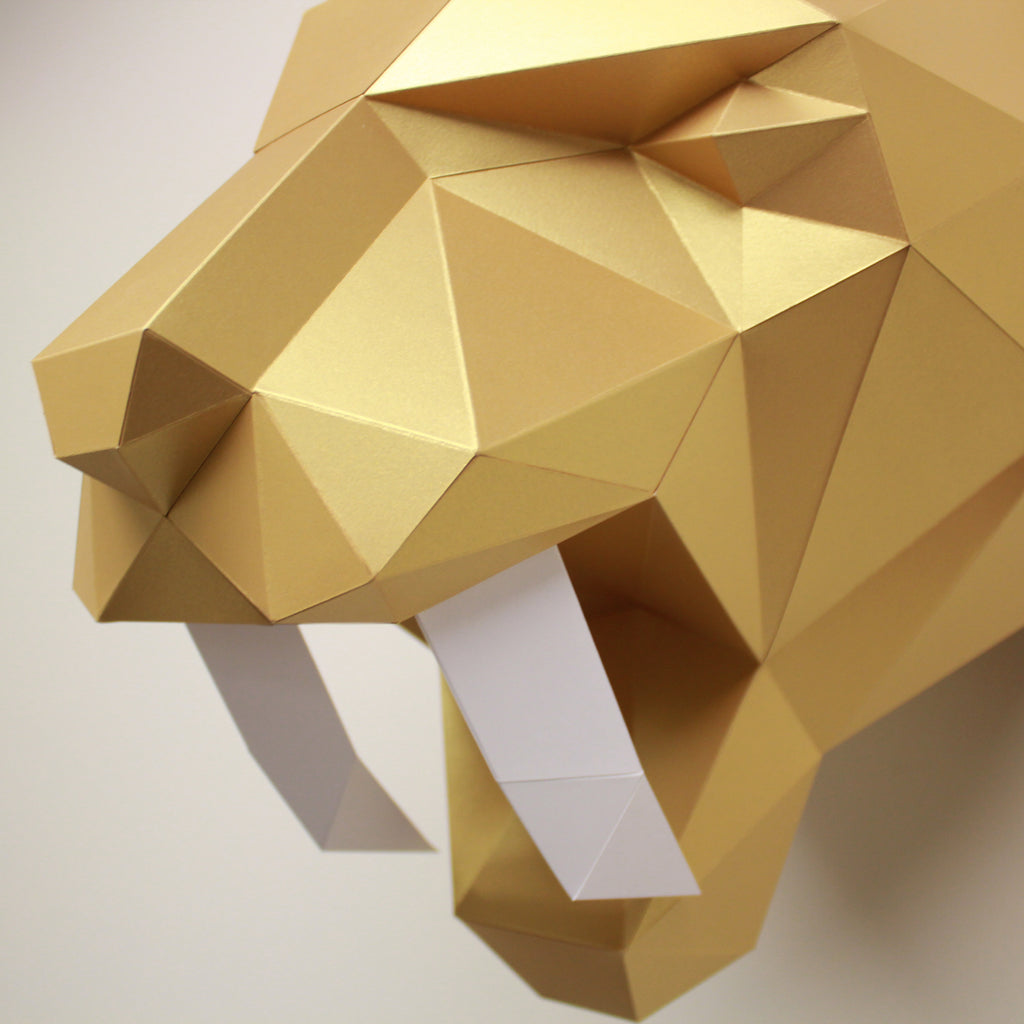 On Sale
Fiona the Sabre-Tooth Tiger | DIY Paper Craft Animal Kit
Wall Decor
Fiona the Sabre-Tooth Tiger is a DIY paper animal that you bring to life using the materials included in your Resident paper craft kit.
Fiona's Bio
Fiona likes donuts, dancing, and being in charge. She's a scrappy lady who knows how intimidating she looks with her massive teeth. Let's just say she's used to getting her way. She is also quite proud of how beautiful she looks in shiny gold so she wanted me to warn you that you BETTER NOT dull her sparkles when you build her. I'm sure you won't even consider it once you get a look at those big sharp teeth (let's be real - paper isn't that sharp so you don't have to be that worried about her impaling you with them).
Paper Craft Kit Specifics
Have more questions? Read the FAQ, check out the assembly page, or email us a question using the contact form.