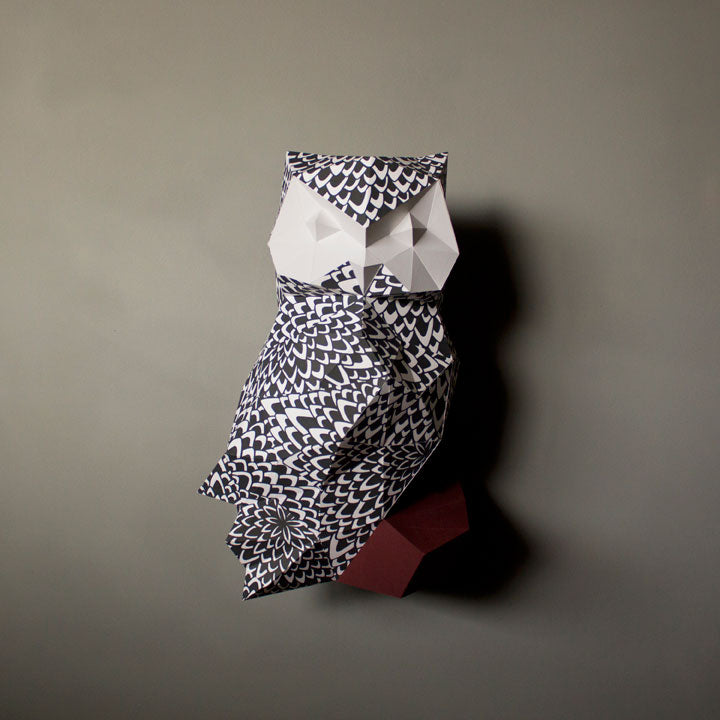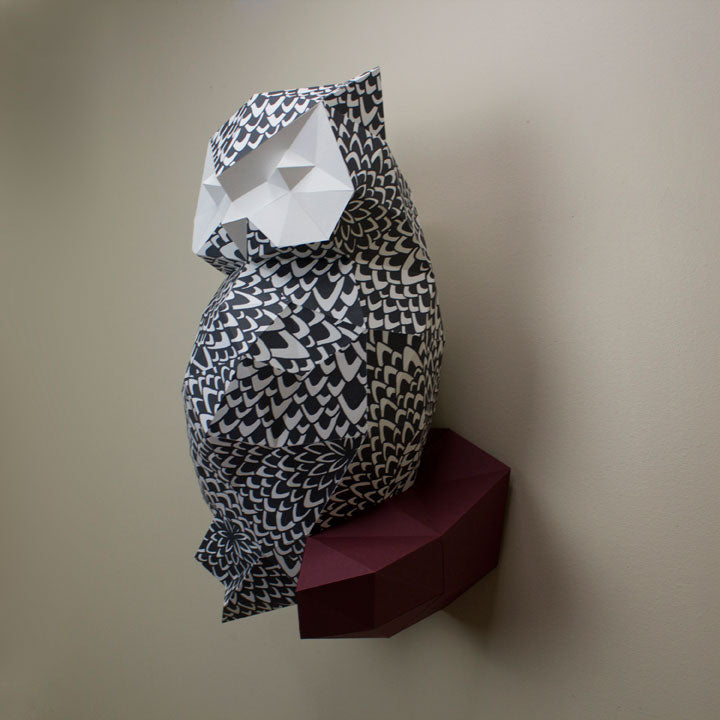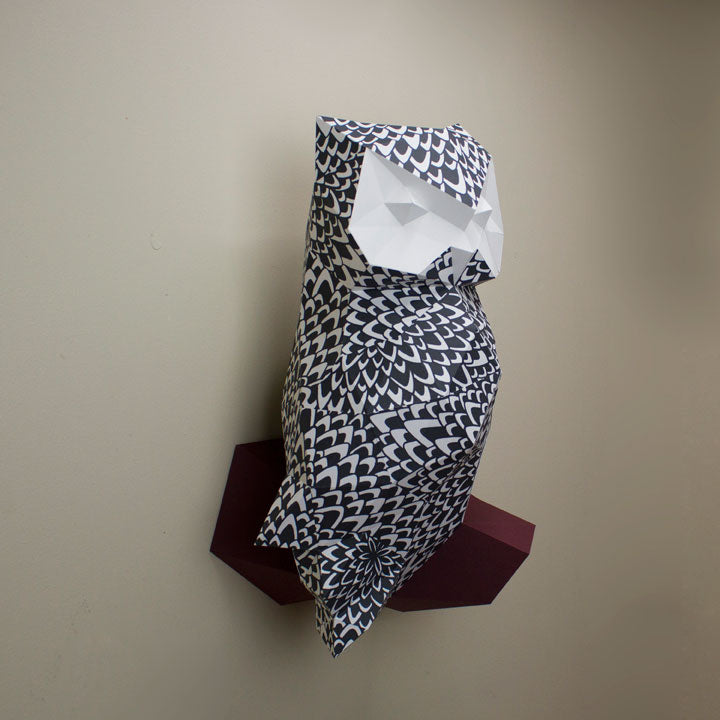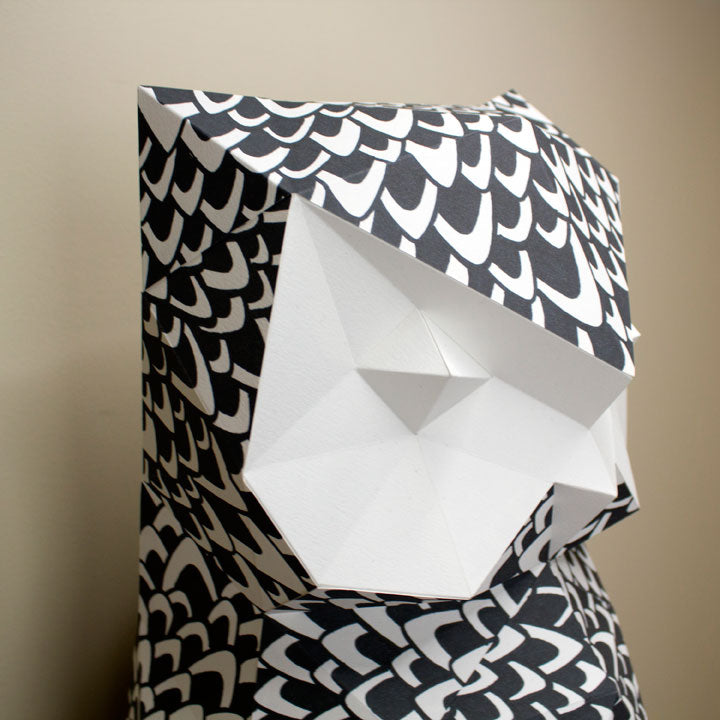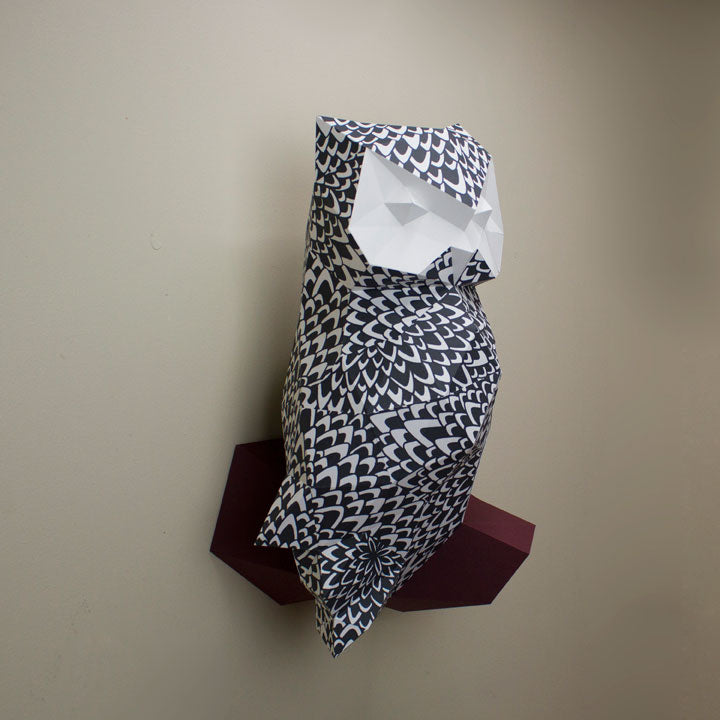 On Sale
James the Feathered Owl | DIY Paper Craft Animal Kit
Wall Decor
James is a DIY owl that you bring to life using the materials included in your Resident paper animal kit. 
This is a special James that has been designed in collaboration with artist Rachel Miller (check out our blog post about her here). We printed her wonderful design to create the super cool skin of this special James the Owl. Here's the link to the original James the Owl.
James' Bio
James likes black licorice, scavenger hunts, and riding his bike. Old School Cool doesn't even begin to describe him. James is so suave and persuasive you'll find yourself making him the focal point of your home. He will immediately class up any place he's in. Don't worry though - it's not an act. He's actually that interesting.
Paper Craft Kit Specifics