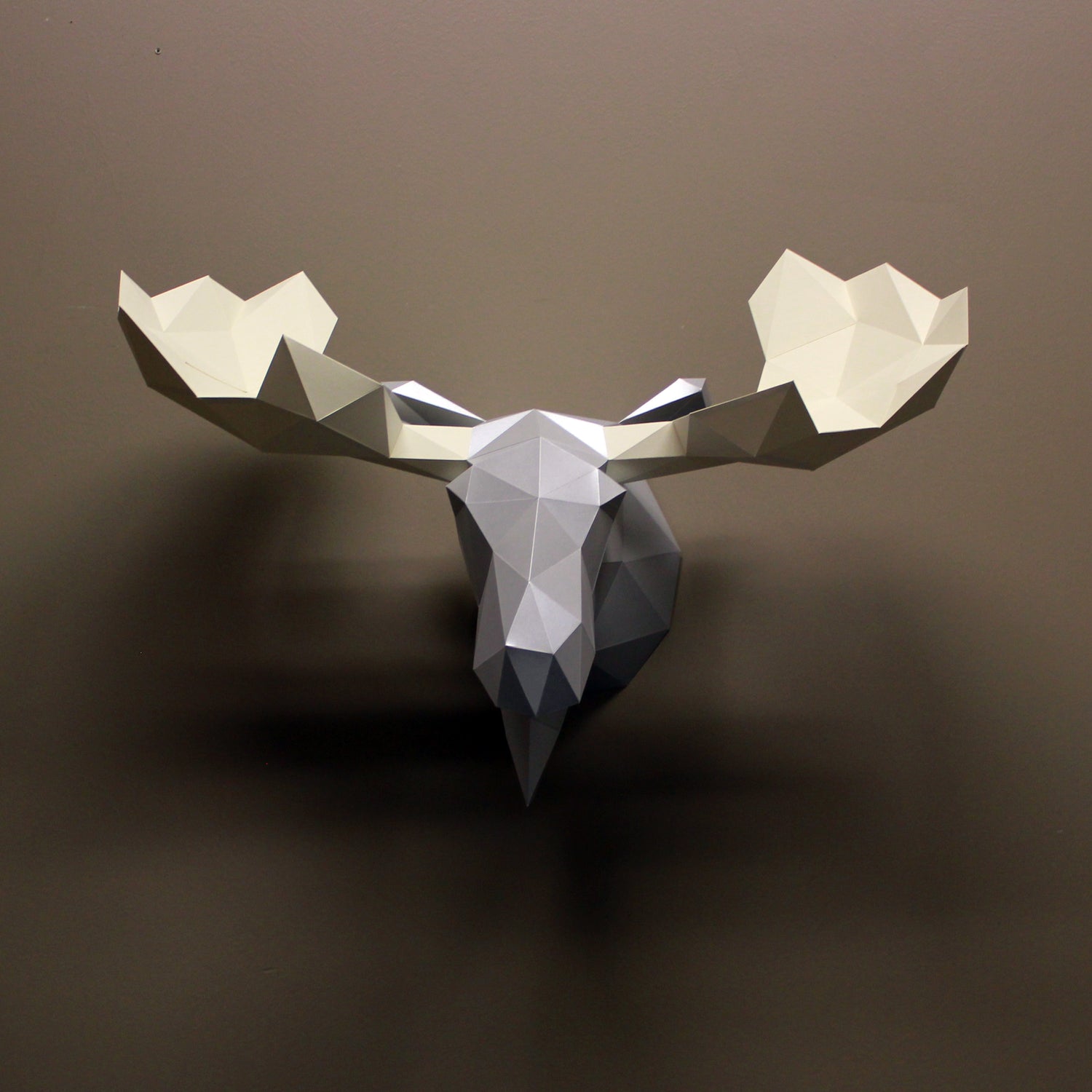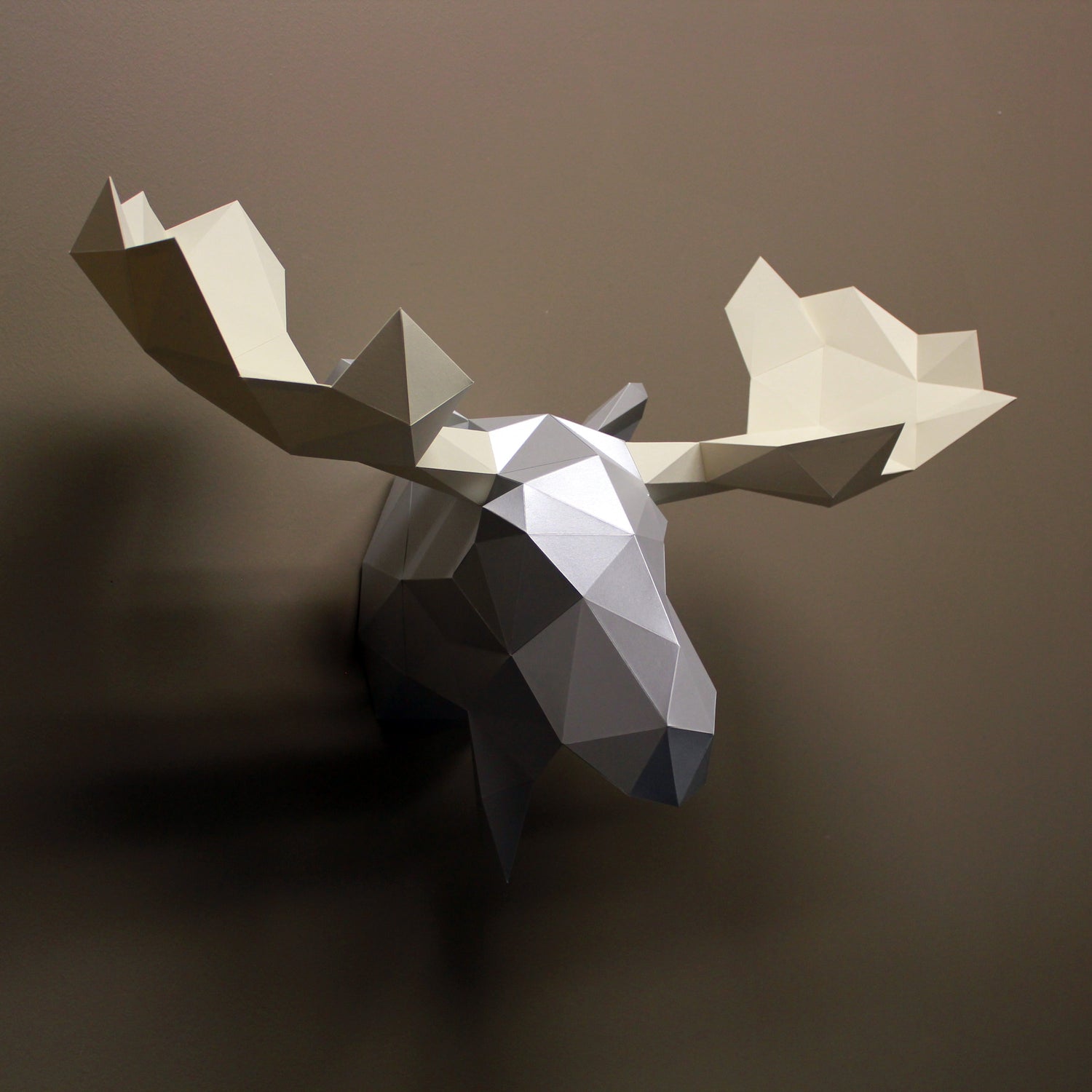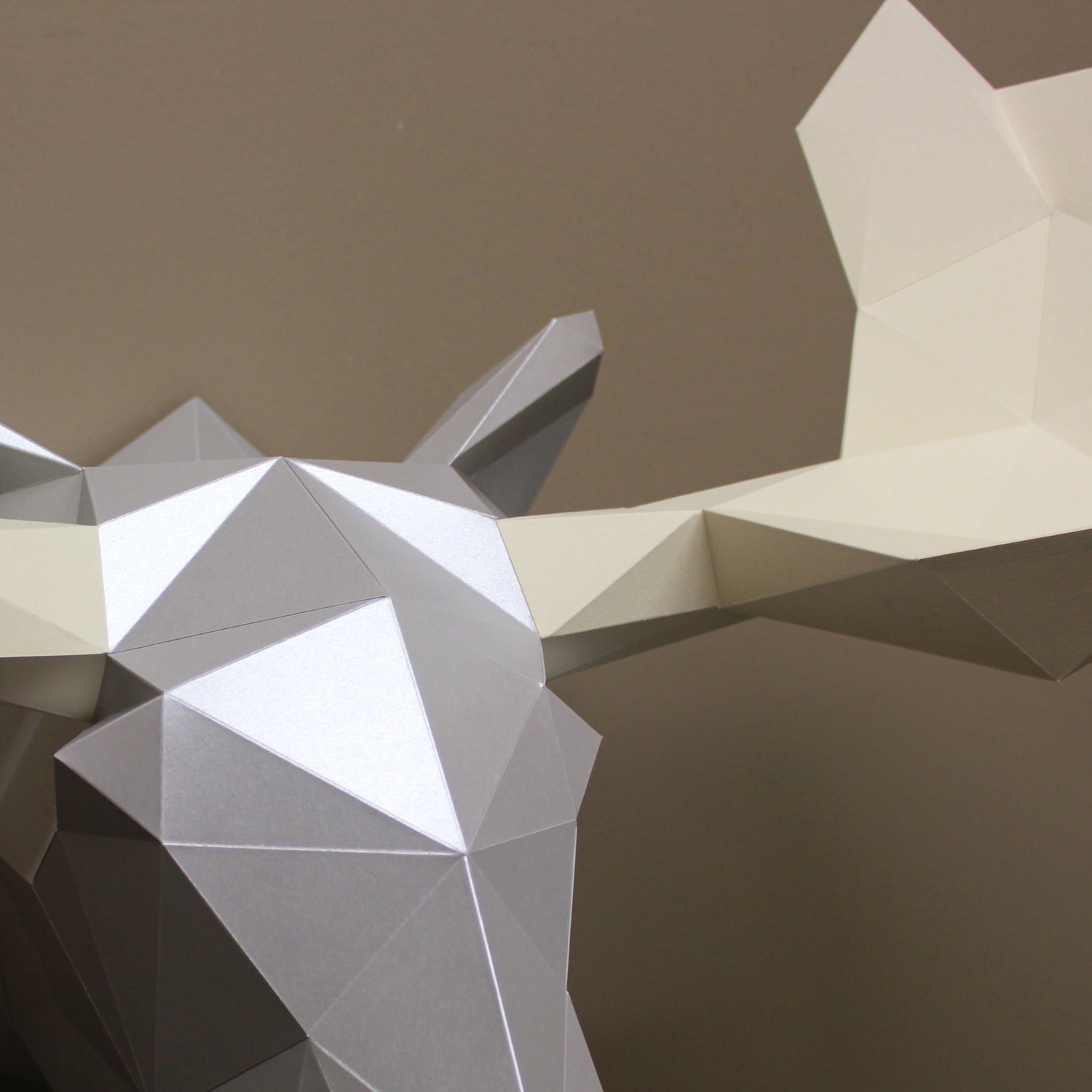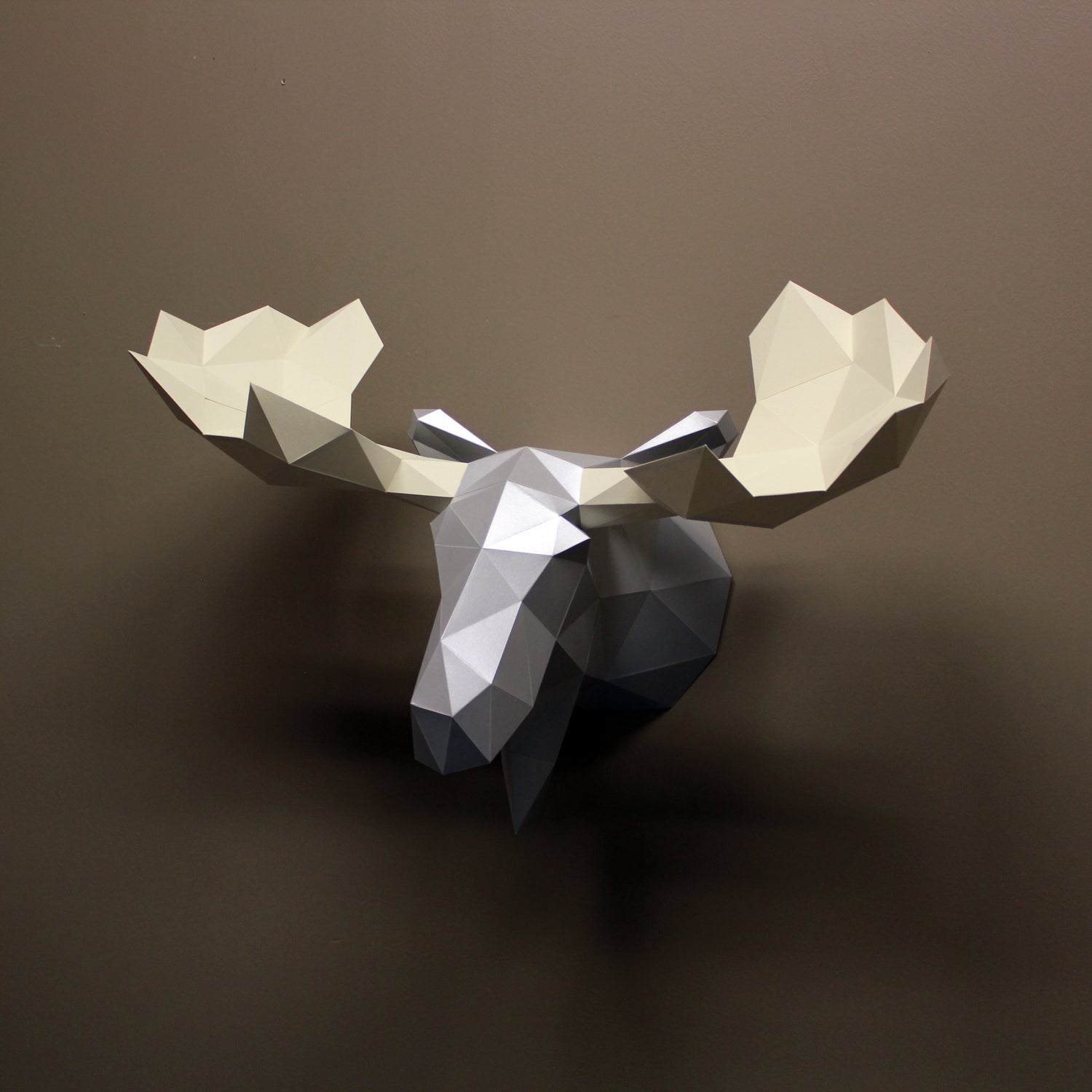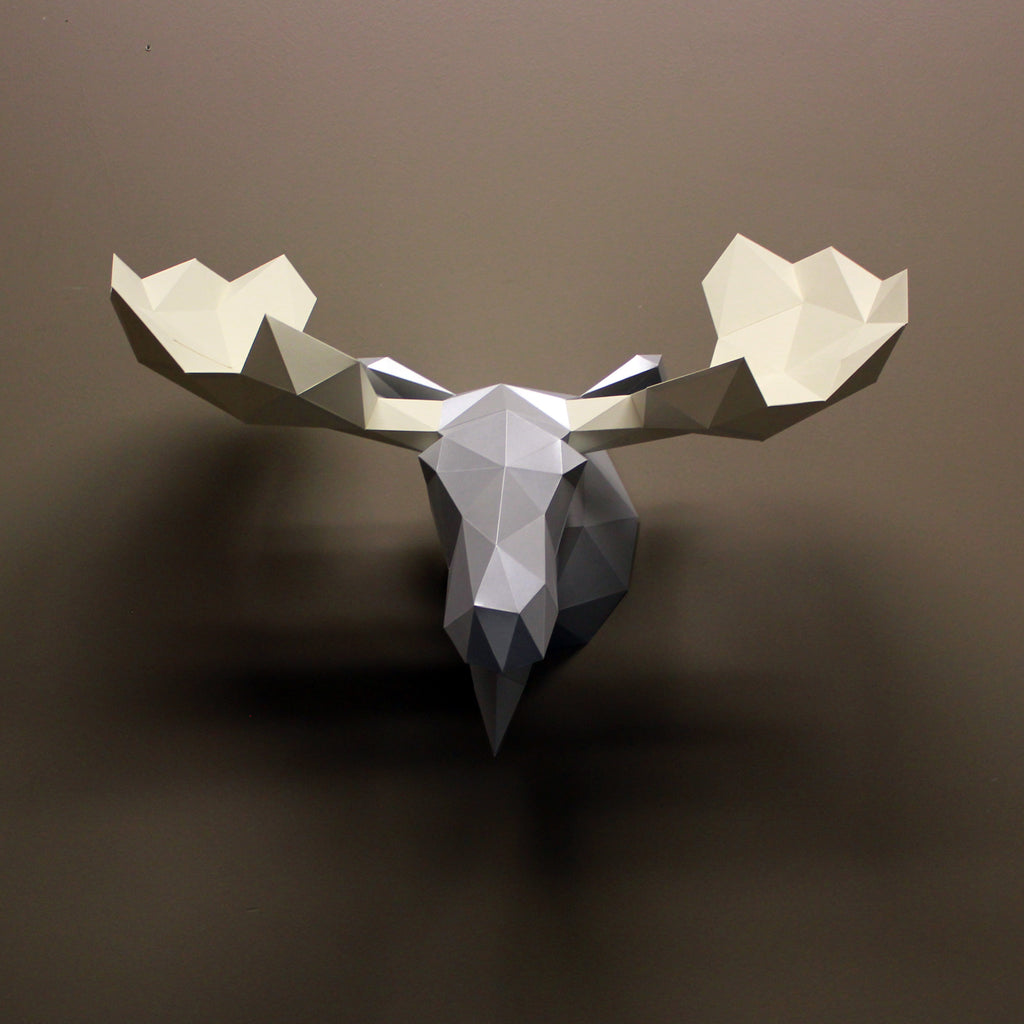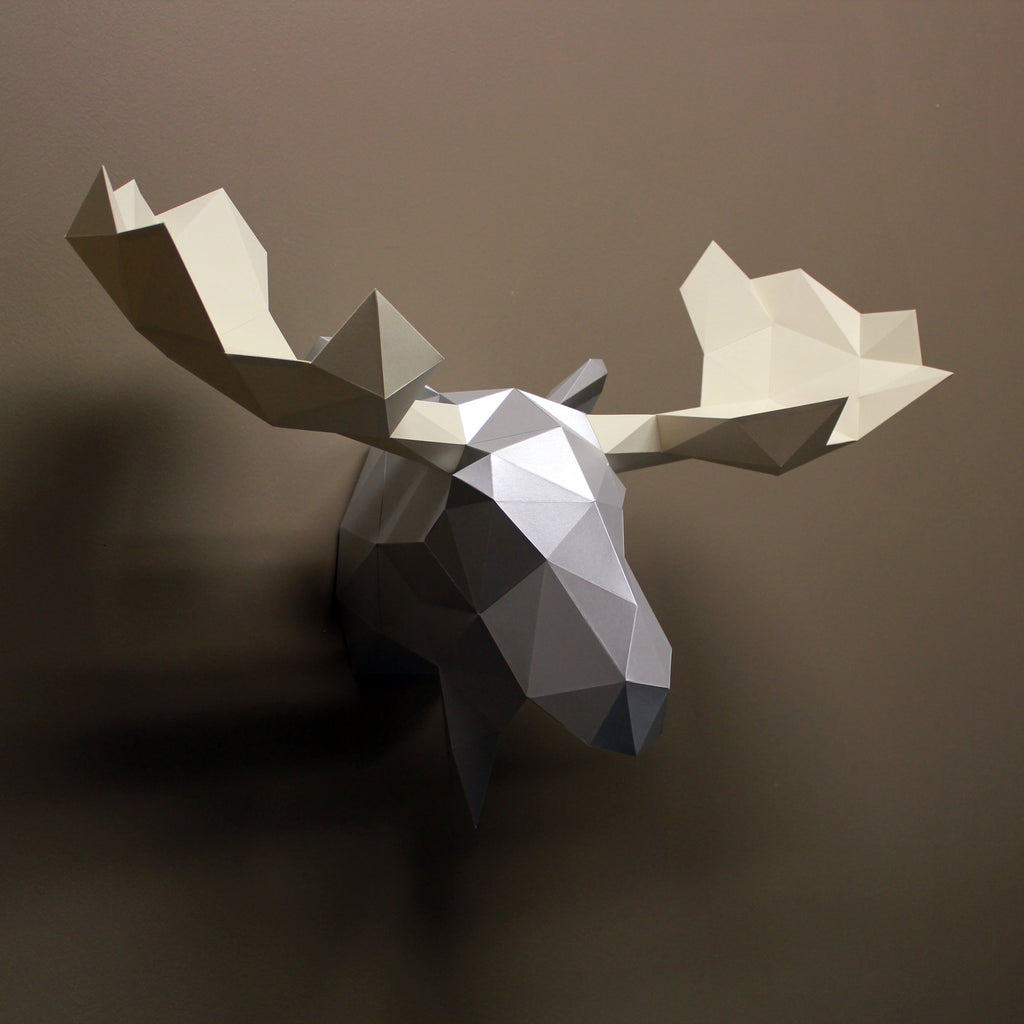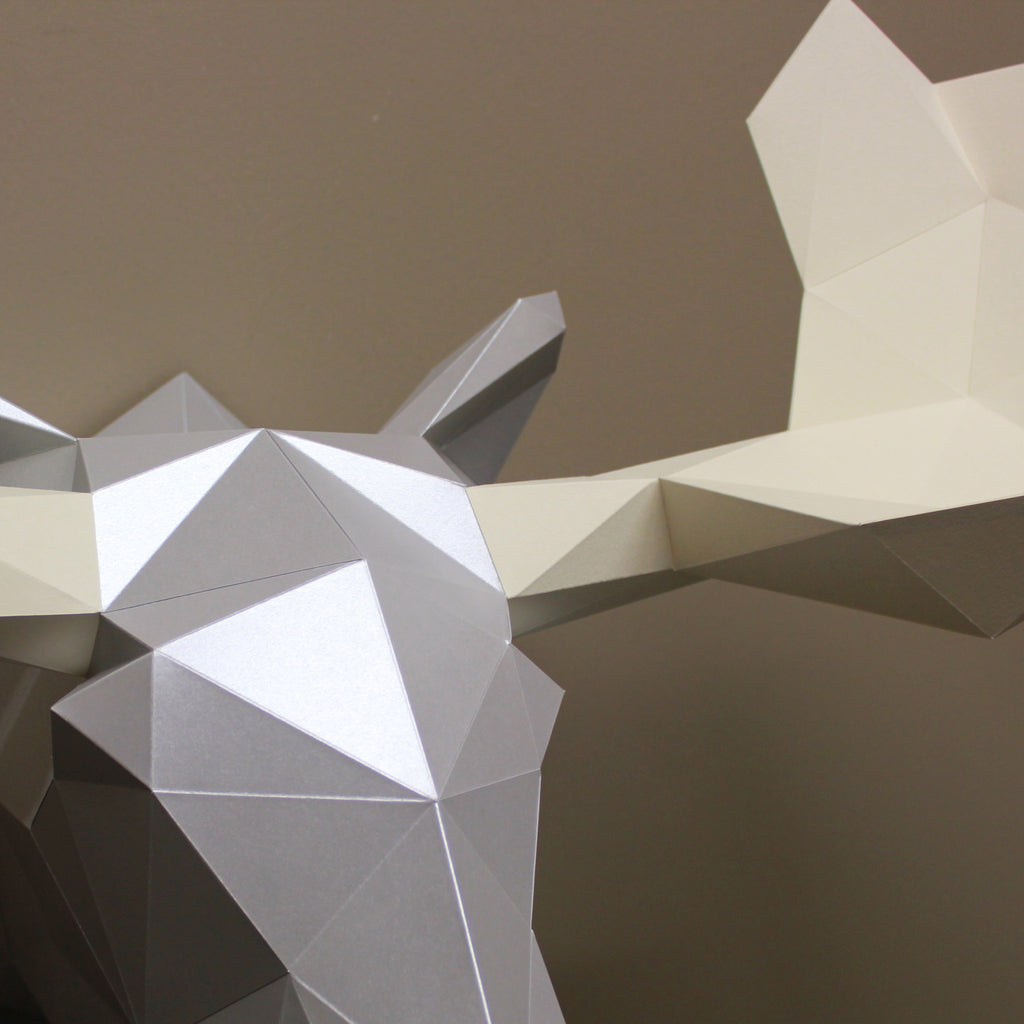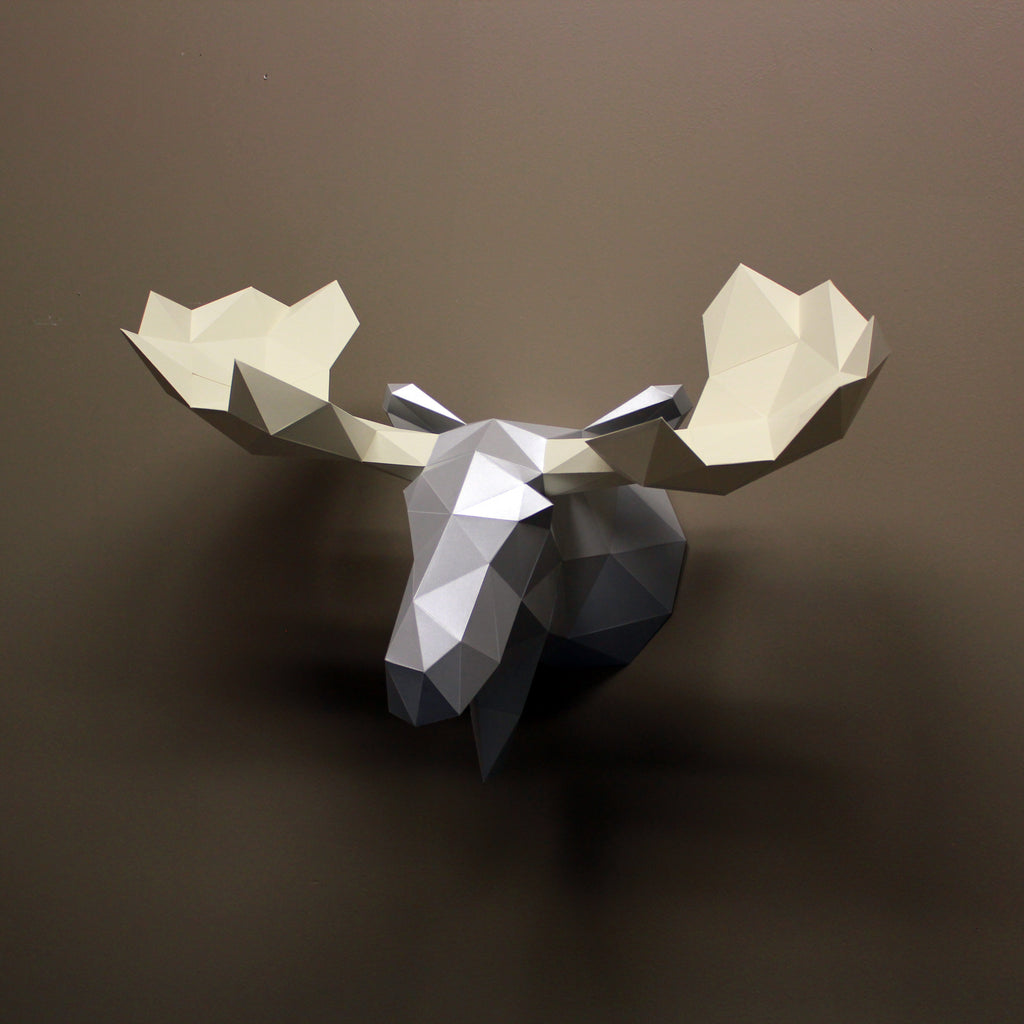 On Sale
Leonard the Moose | DIY Paper Craft Animal Kit
Wall Decor
Leonard the Moose is a DIY paper moose sculpture that you bring to life using the materials included in your Resident paper animal kit.
Leonard's Bio
Leonard likes smoking a pipe, fixing things with duct tape, and playing his guitar. He's a pretty straightforward dude. If he's tired, he goes to sleep. If Leonard's hungry, he makes a sandwich. And if he decides to fill your home with his lovely shiny skin (aka paper), by God he's going to do it. Leonard is unapologetically who he is: a gorgeous, rugged, (shiny) moose. And just so you can feel super smart, the plural of moose is moose. It's both plural and singular! When was the last time you learned something in a product description?
Paper Craft Kit Specifics
Have more questions? Read the FAQ, check out the assembly page, or email us a question using the contact form.