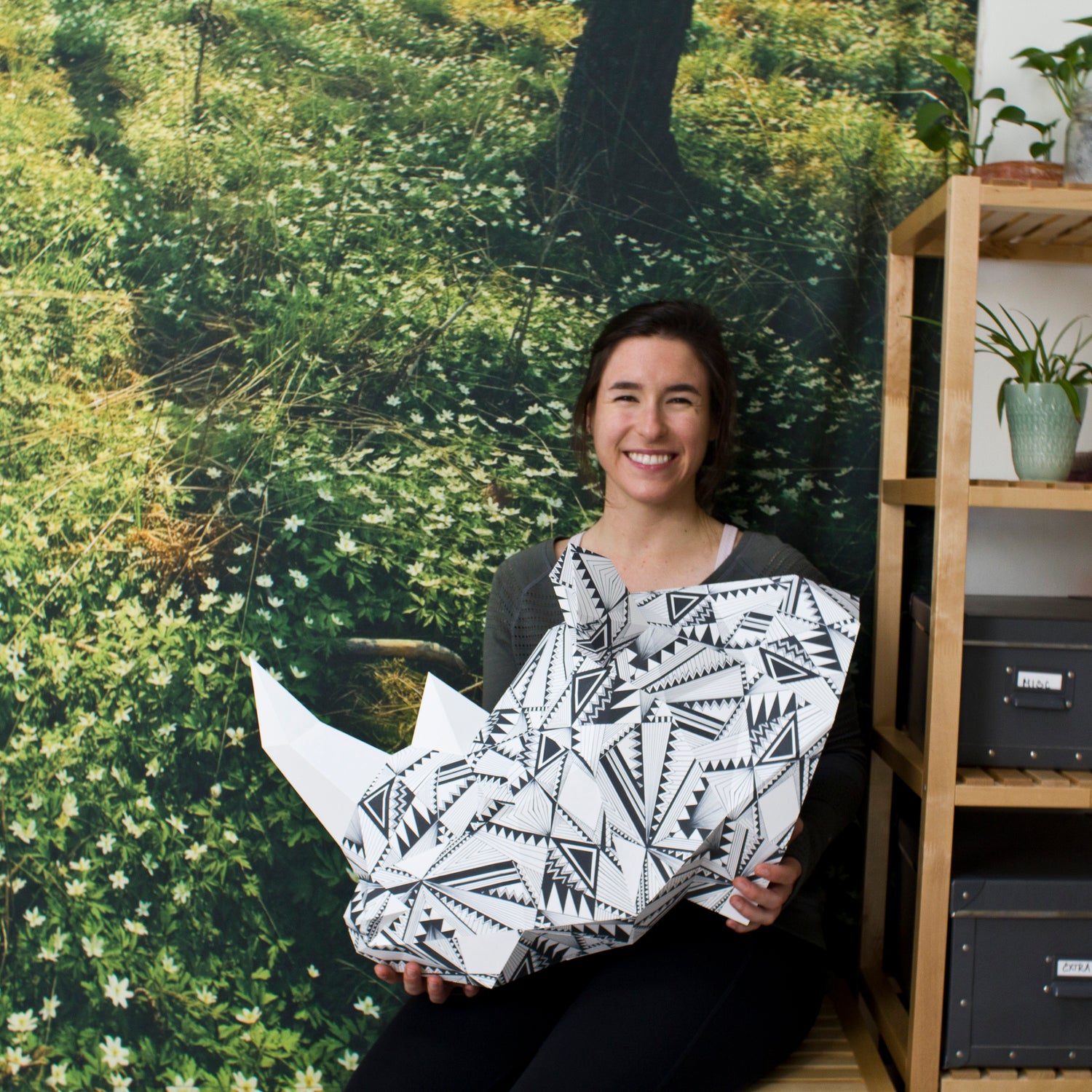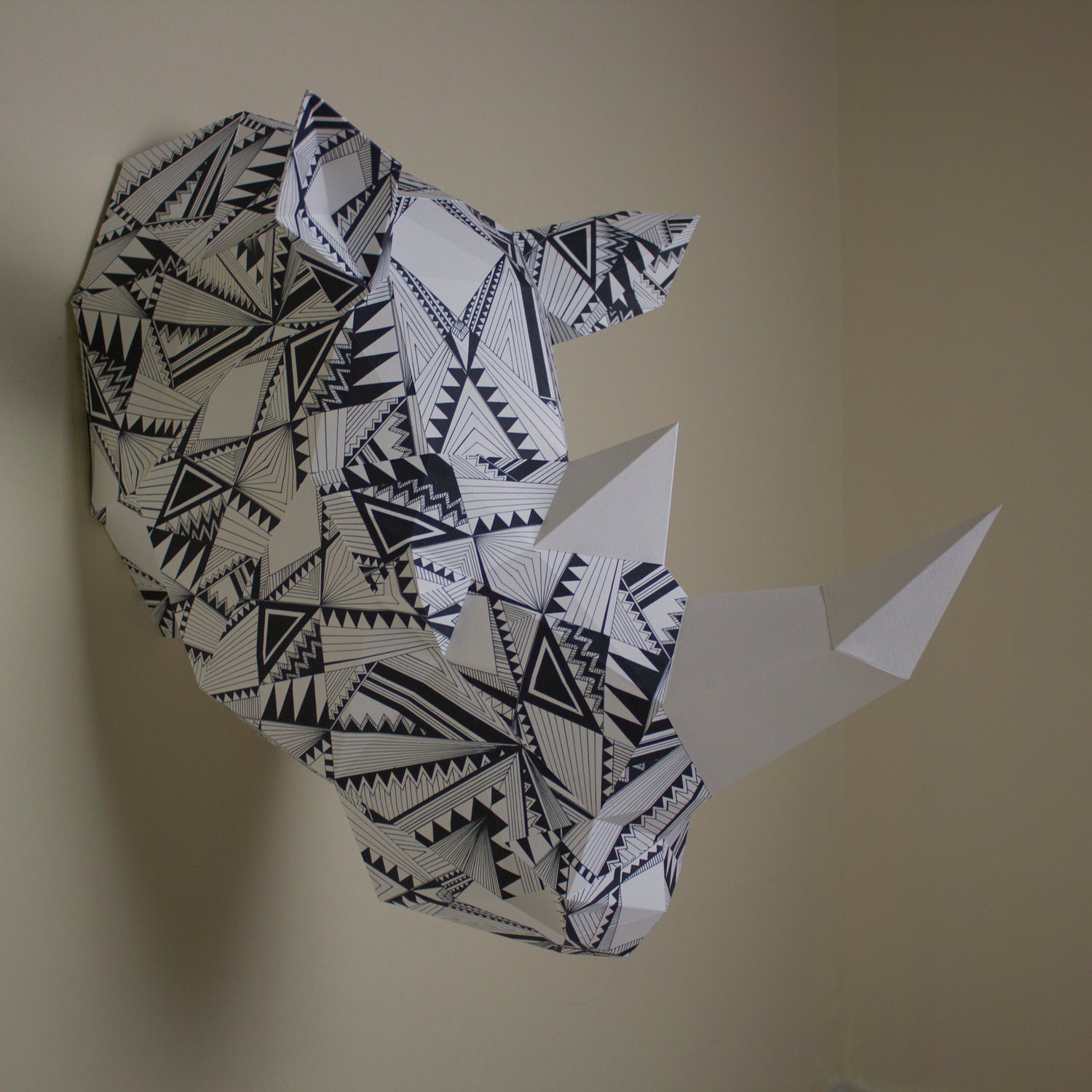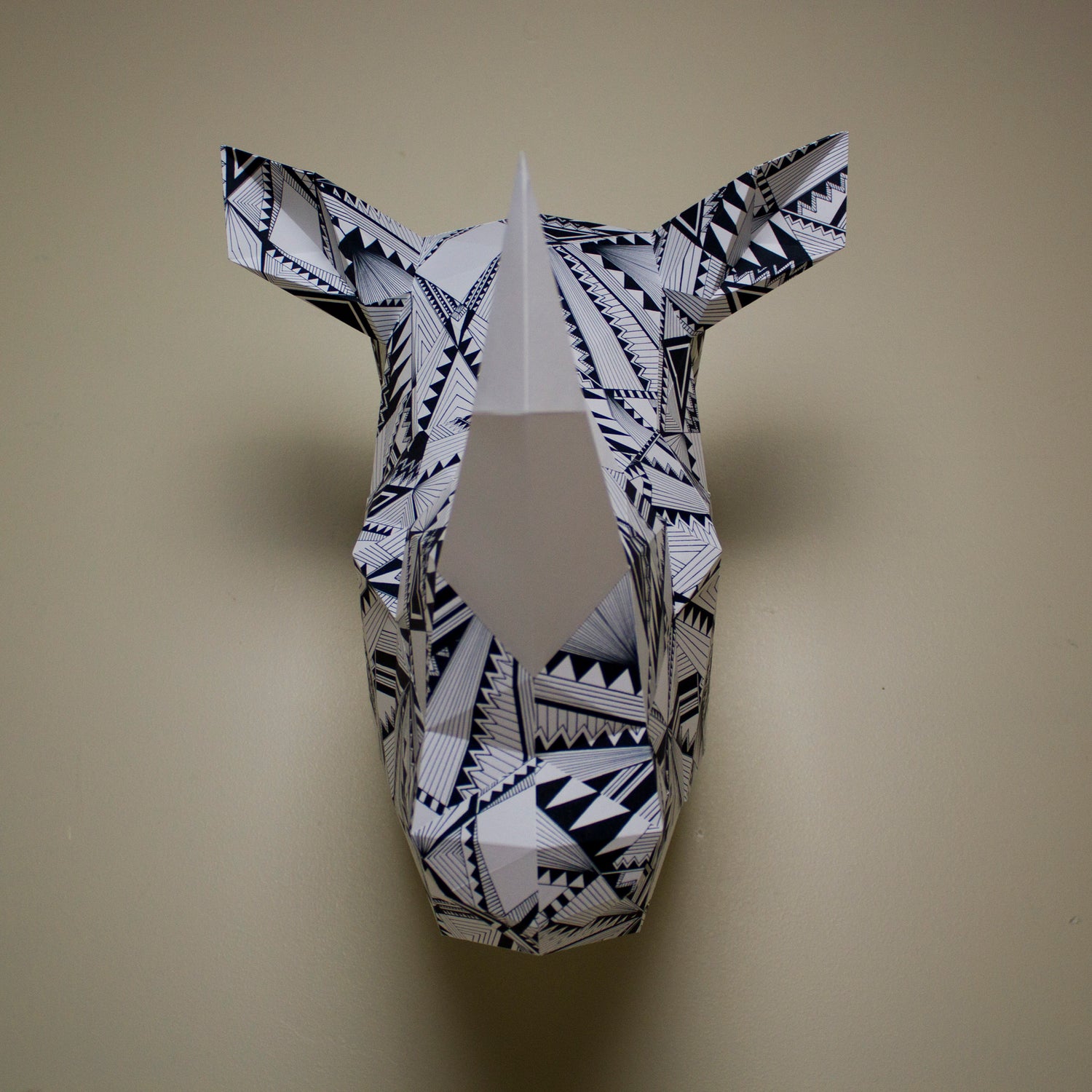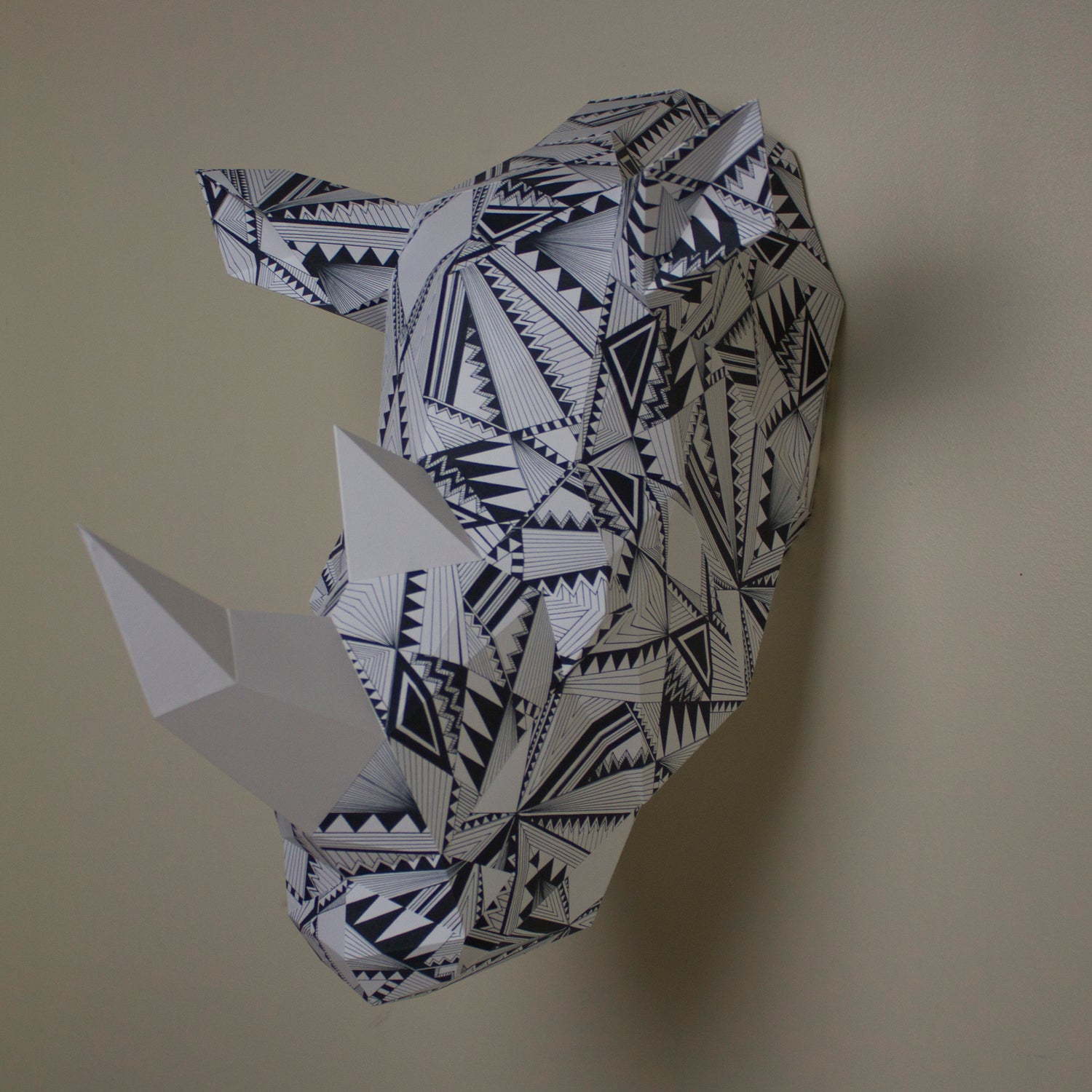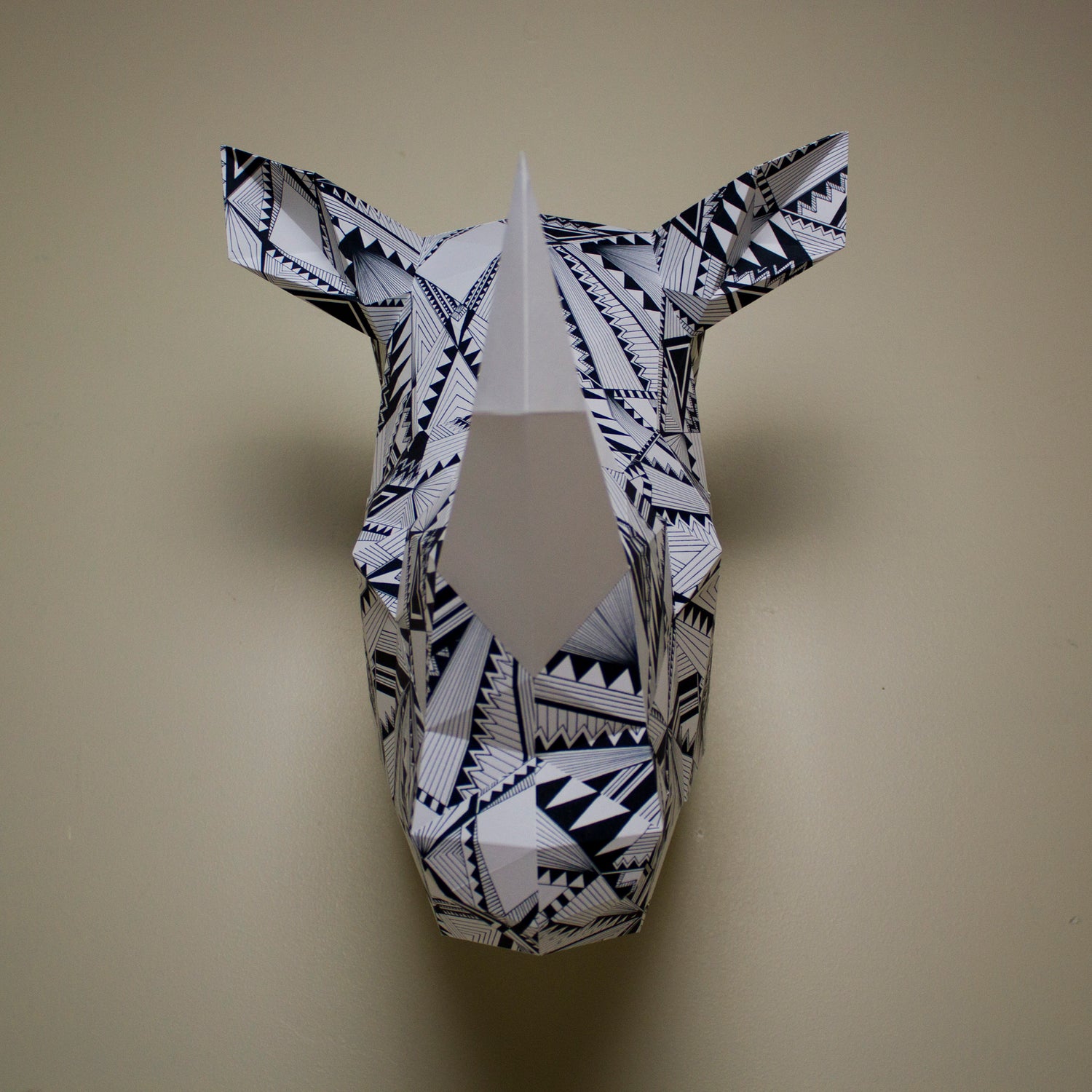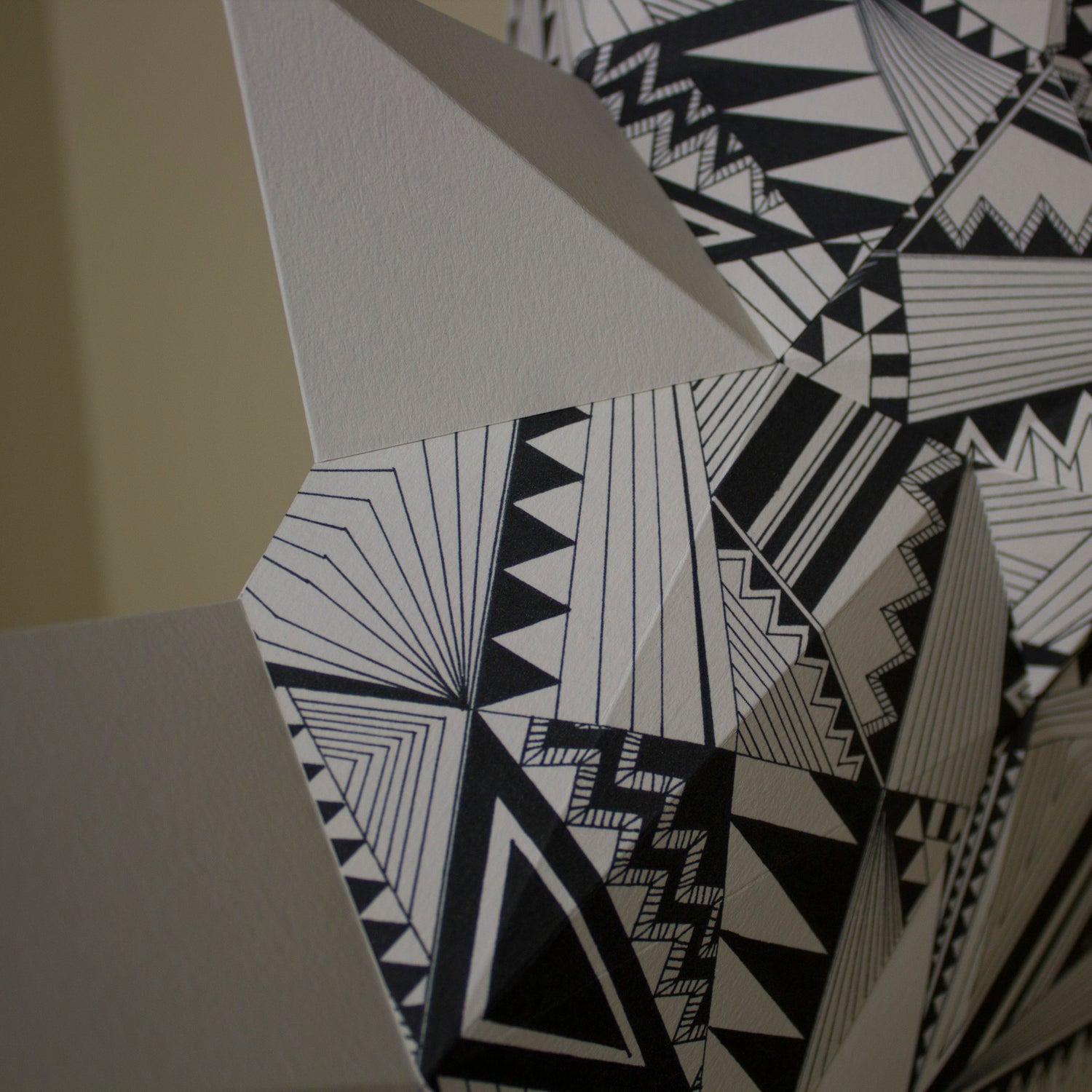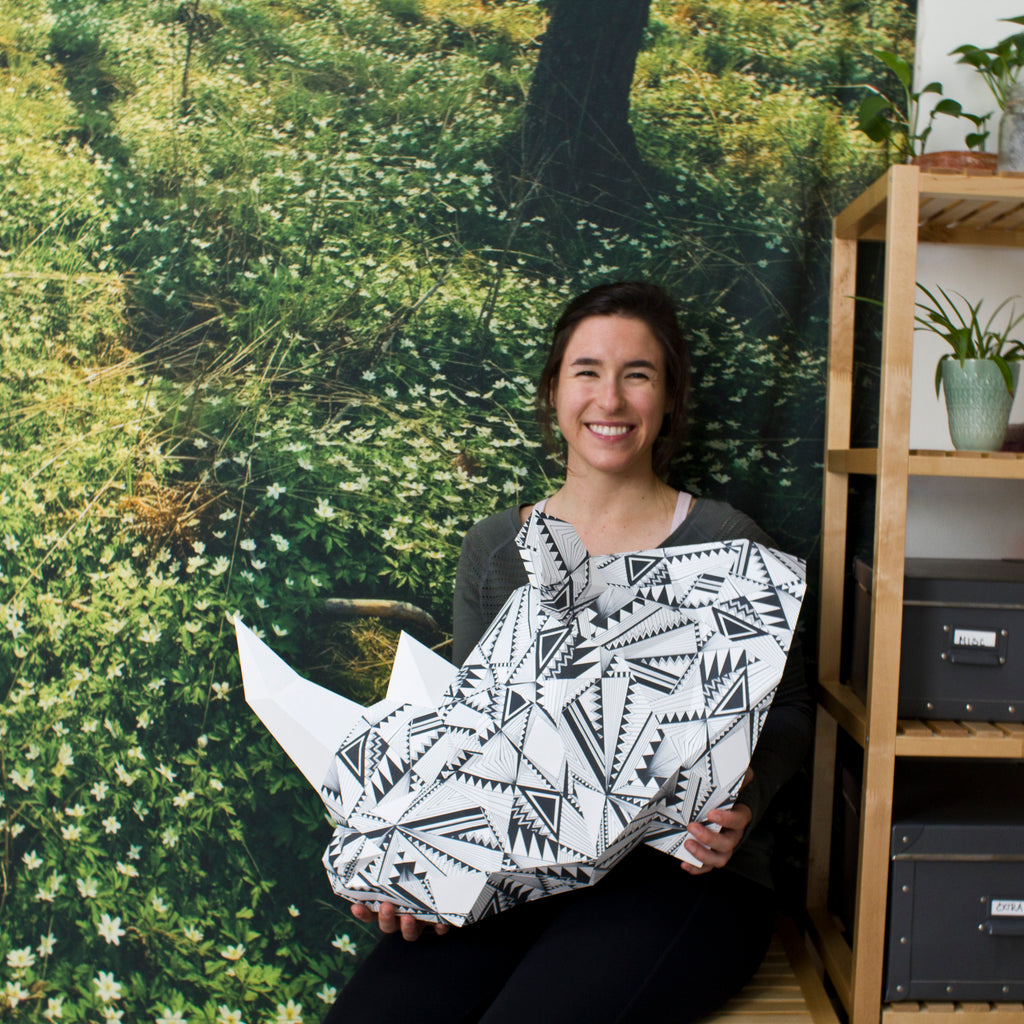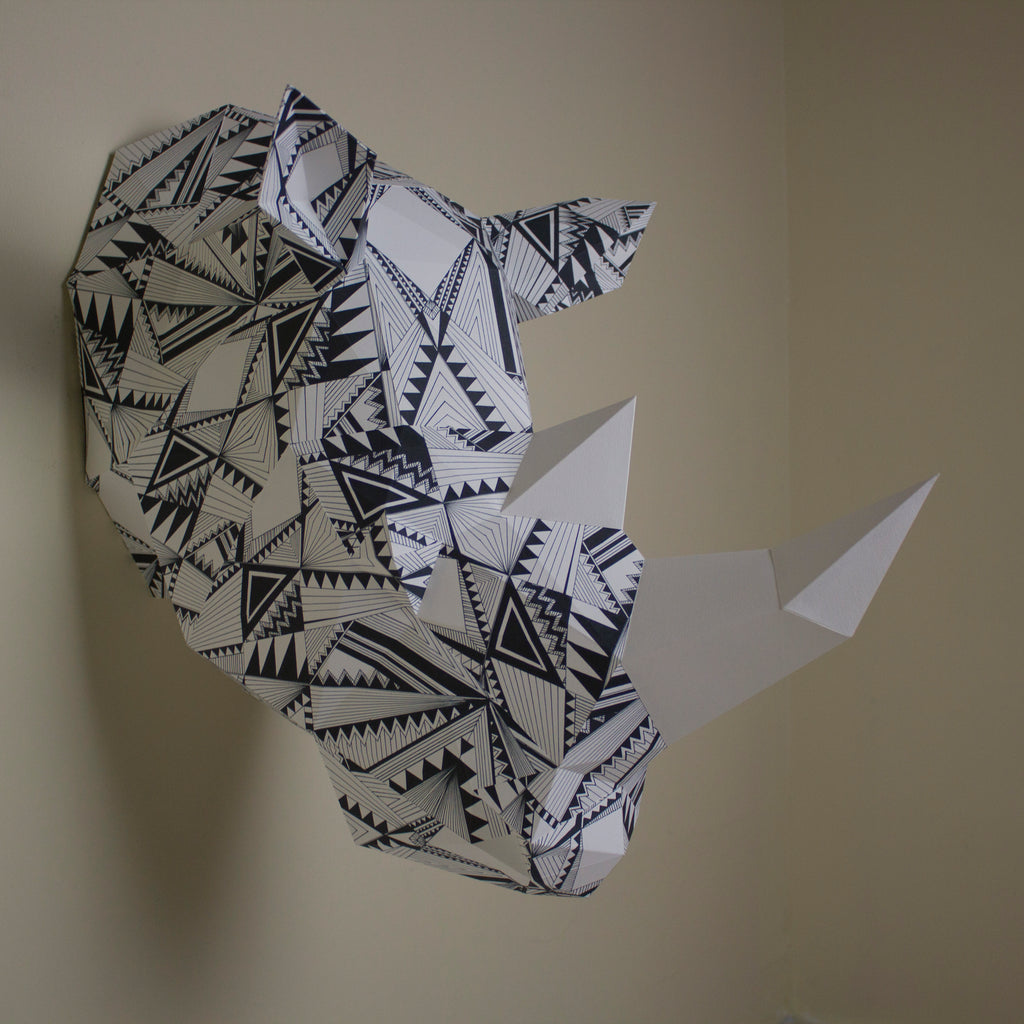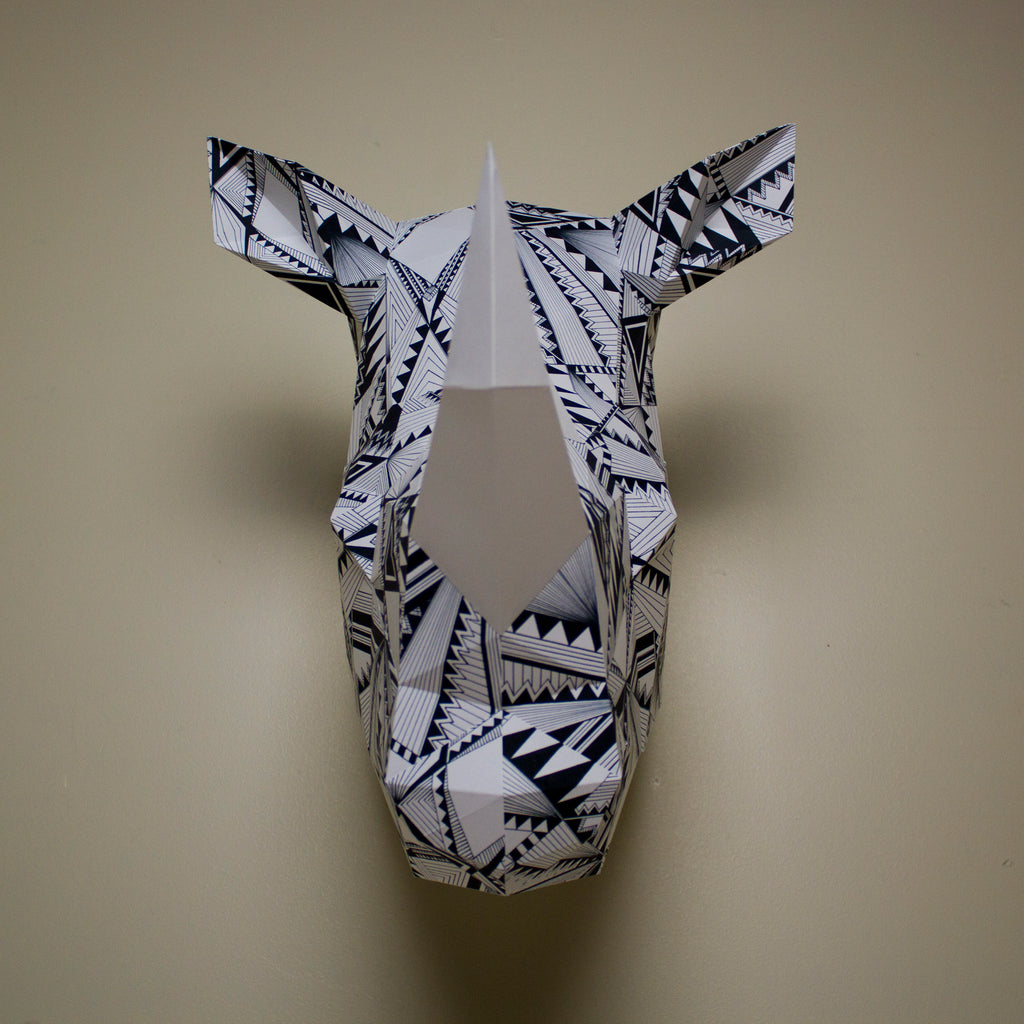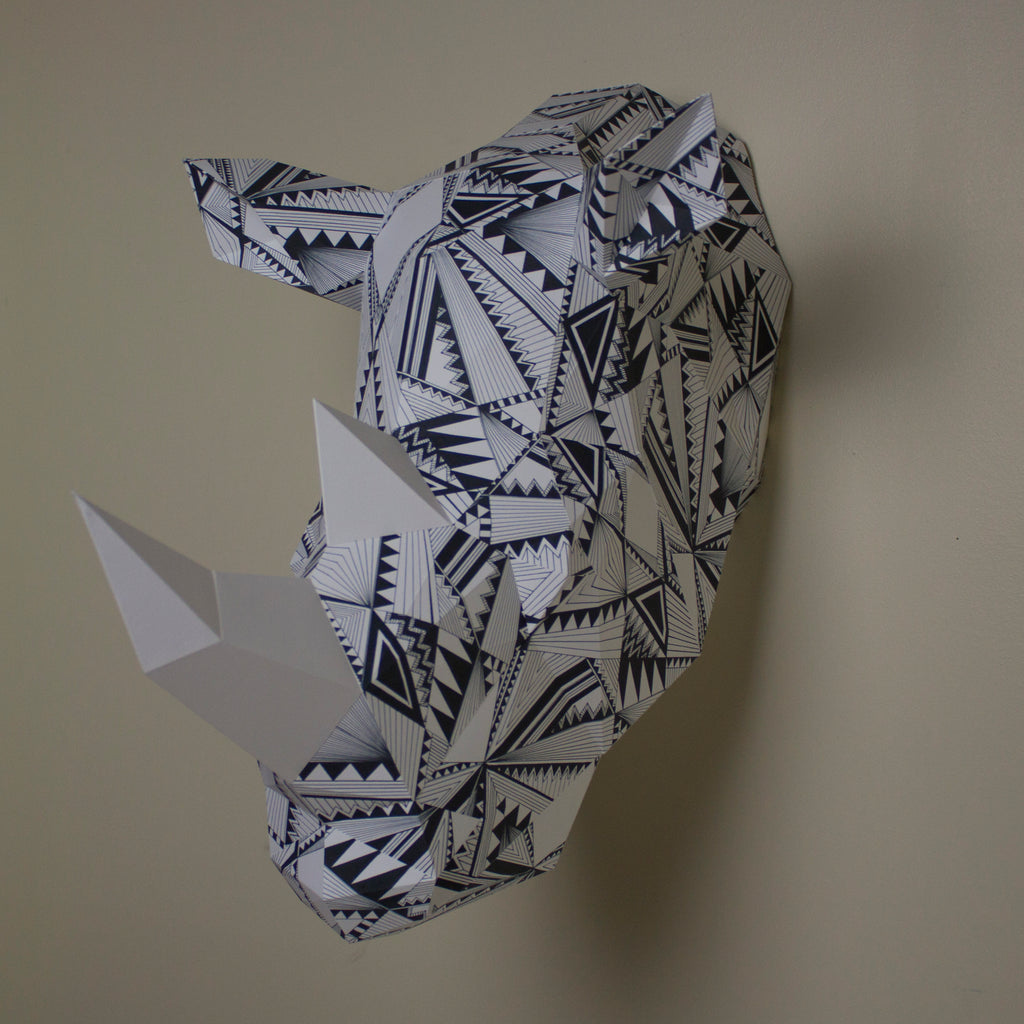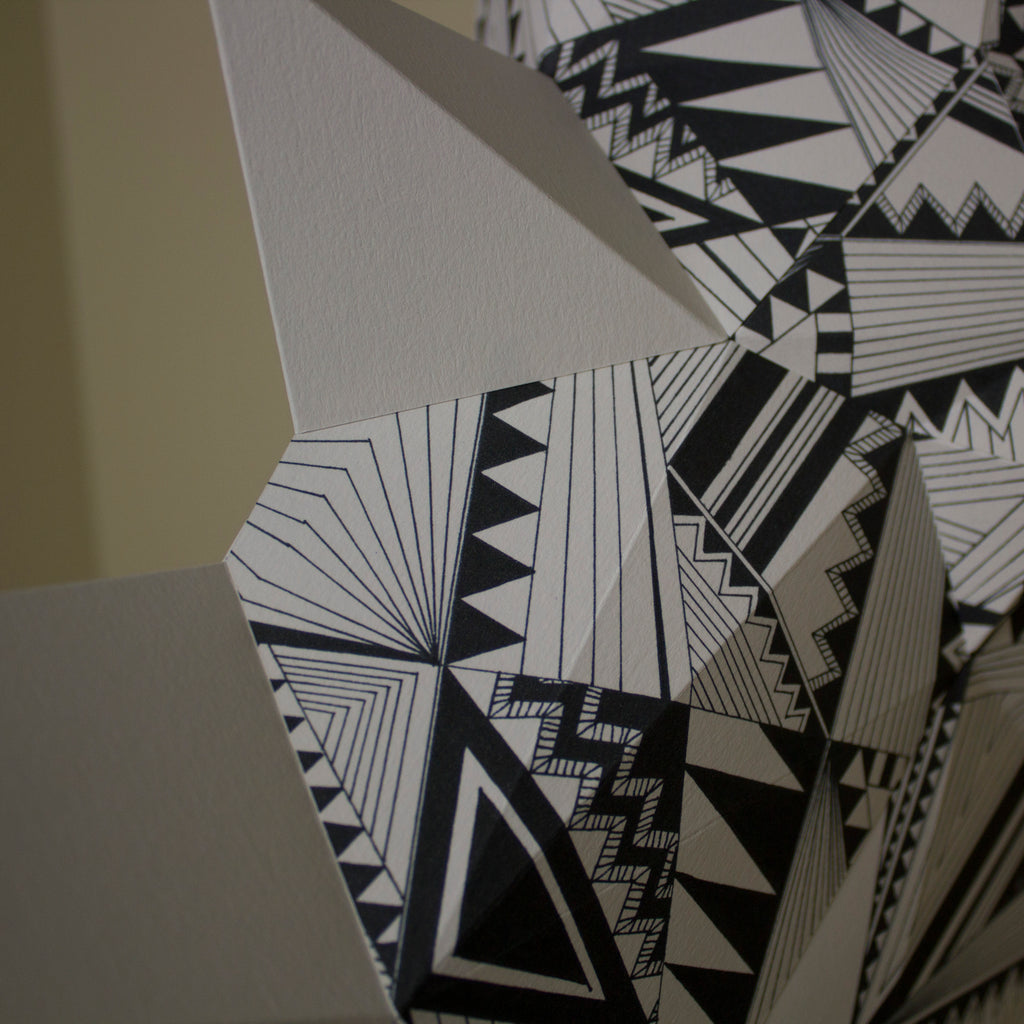 On Sale
Bev the Geometric Rhino | DIY Paper Craft Animal Kit
Wall Decor
Beverly the Geometric Rhino is a DIY paper animal that you bring to life using the materials included in your Resident paper craft kit.
This is a special Bev that has been designed in collaboration with artist Justine Gabreski (check out our blog post about her here). We printed her wonderful design to create the super cool geometric skin of this special Bev the Rhino. Here's the link to the original Bev the Rhino.
Bev's Bio
Bev likes popsicles, winter sweaters, and fireworks. Need a best friend to unload on for a couple of hours? Bev's your girl. She's a fantastic conversationalist (don't expect her to actually talk back to you because… she's paper) and will always ask you how your day went. Beverly is the most modest person you'll ever meet so let me lay it out for you since she won't: she started her own business when she was 12, she is currently renovating a home, and actually contributes to her retirement accounts. That's right - she's the most "adult" adult you'll ever meet. She's willing to take a break from all her adulting to keep you company in your house/apartment!
Paper Craft Kit Specifics
Colors: White Horn, Patterned White Skin
Have more questions? Read the FAQ, check out the assembly page, or email us a question using the contact form.