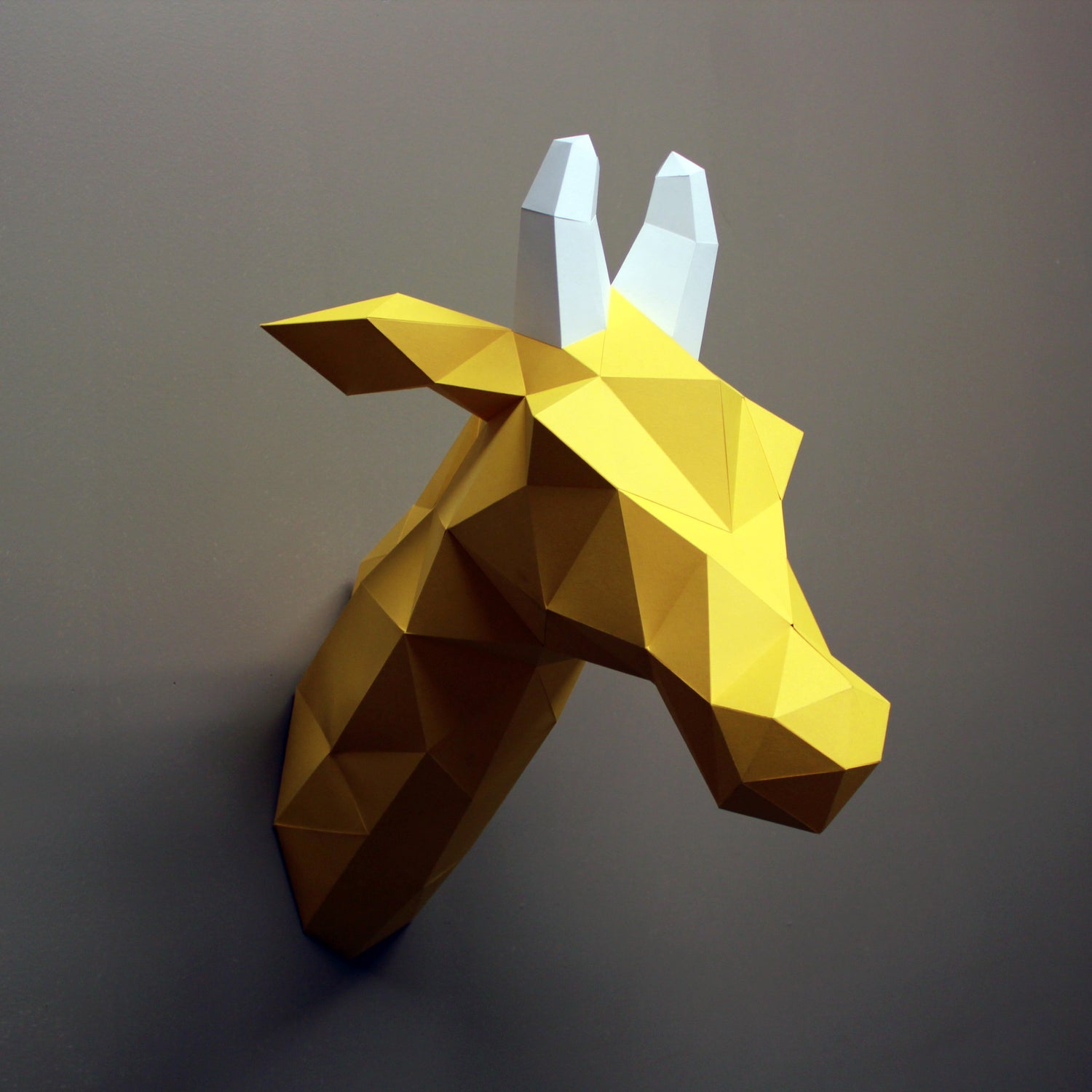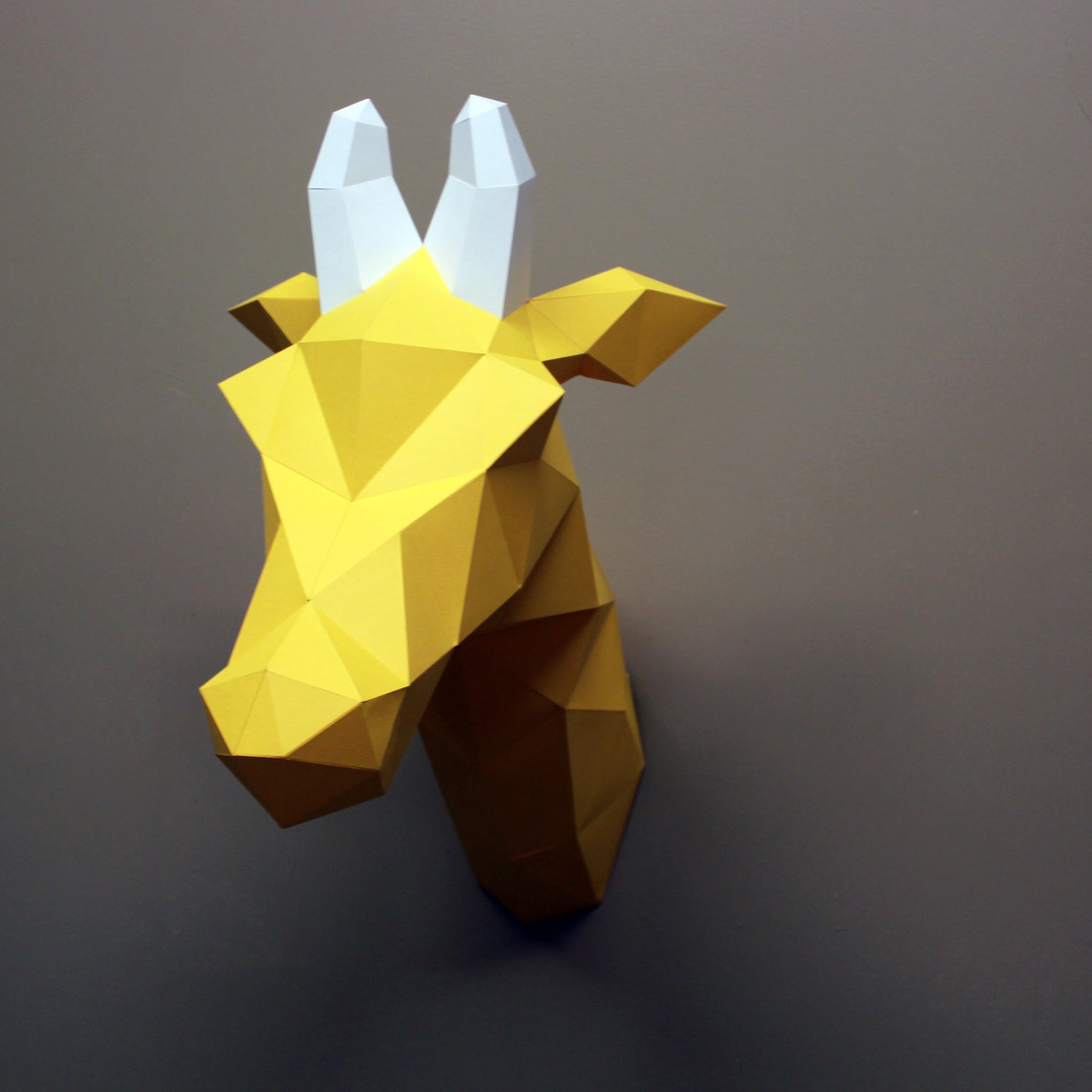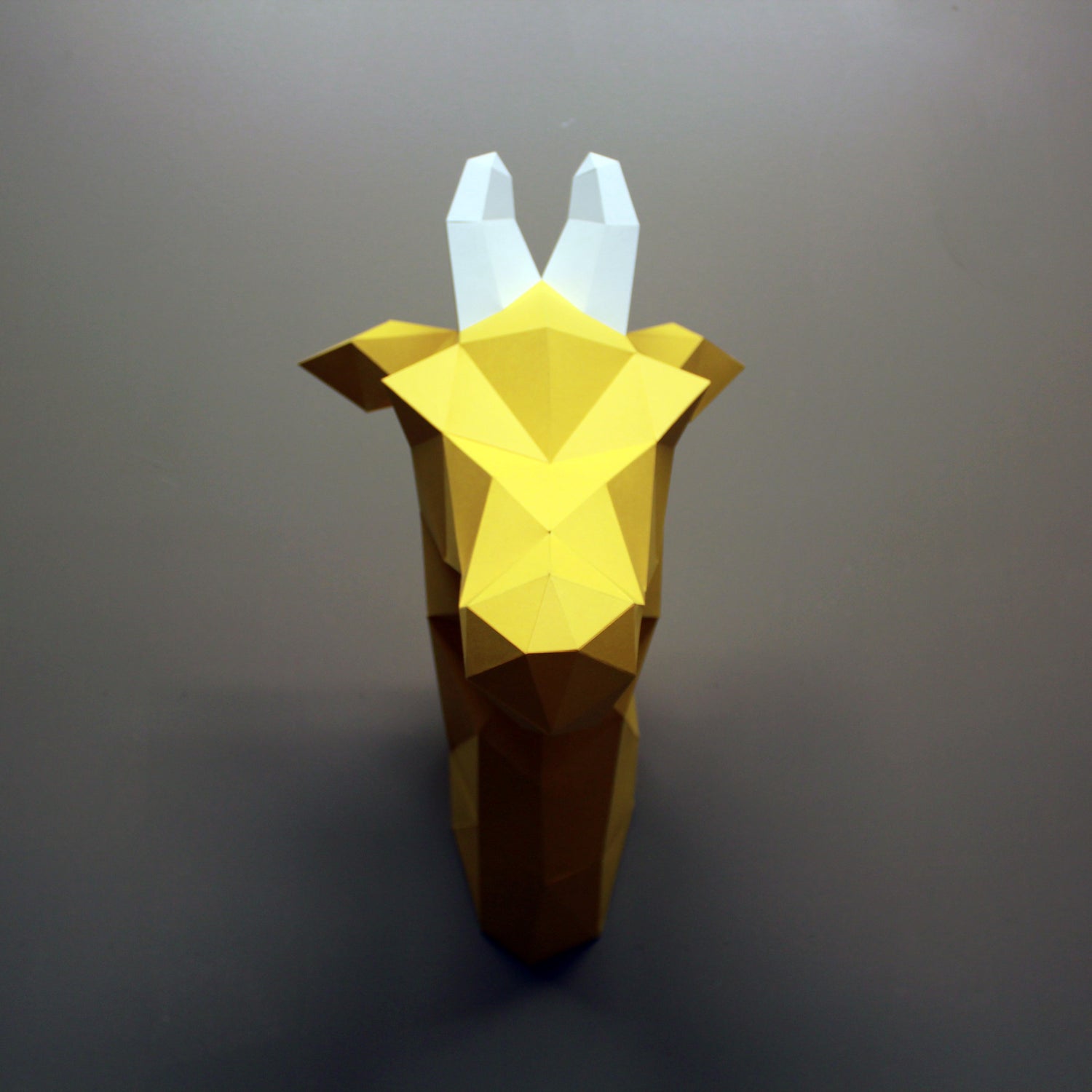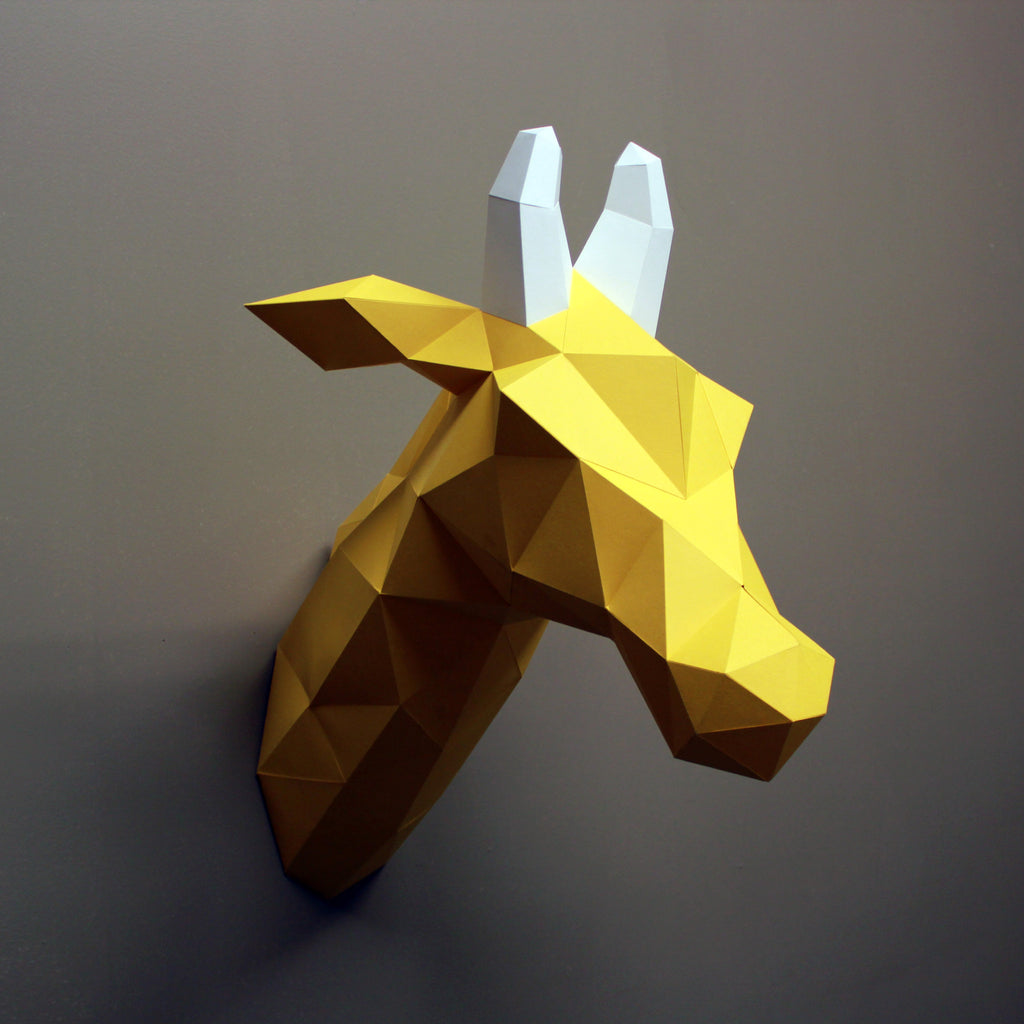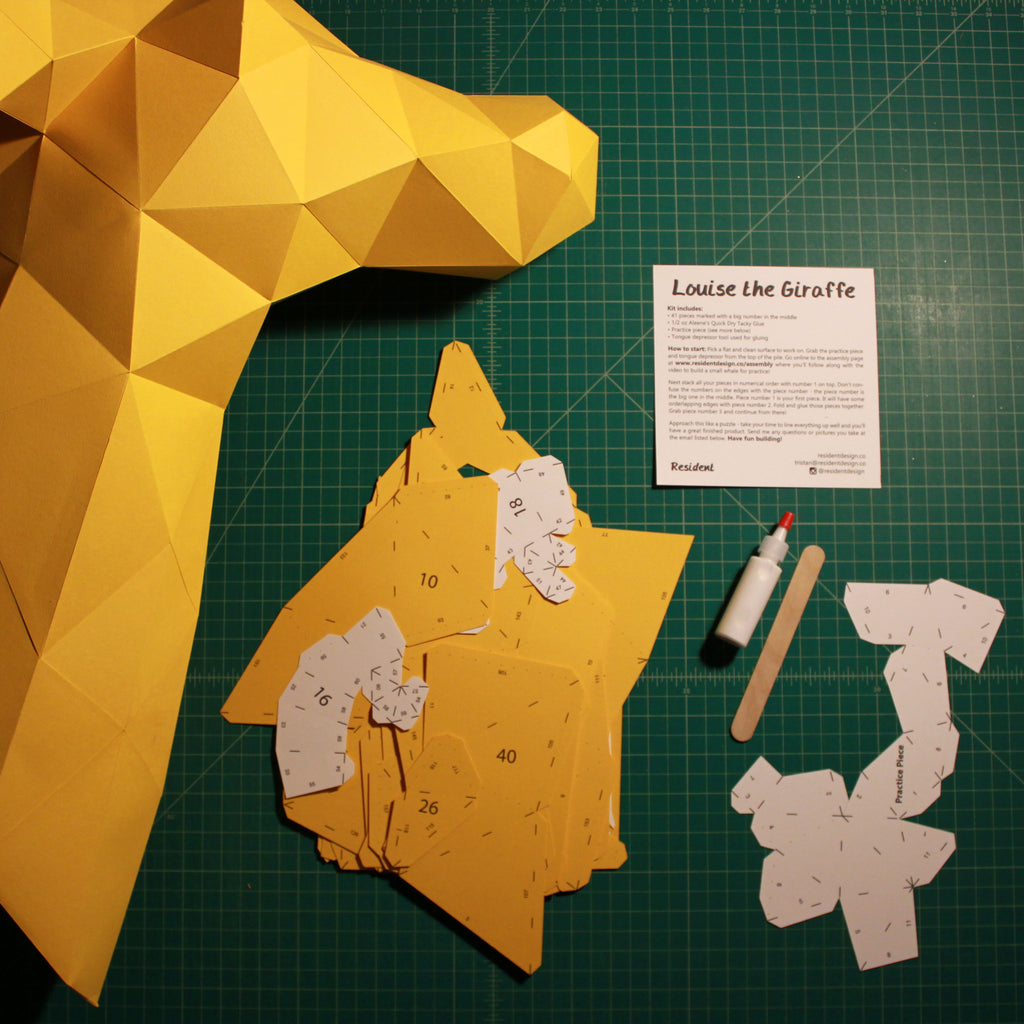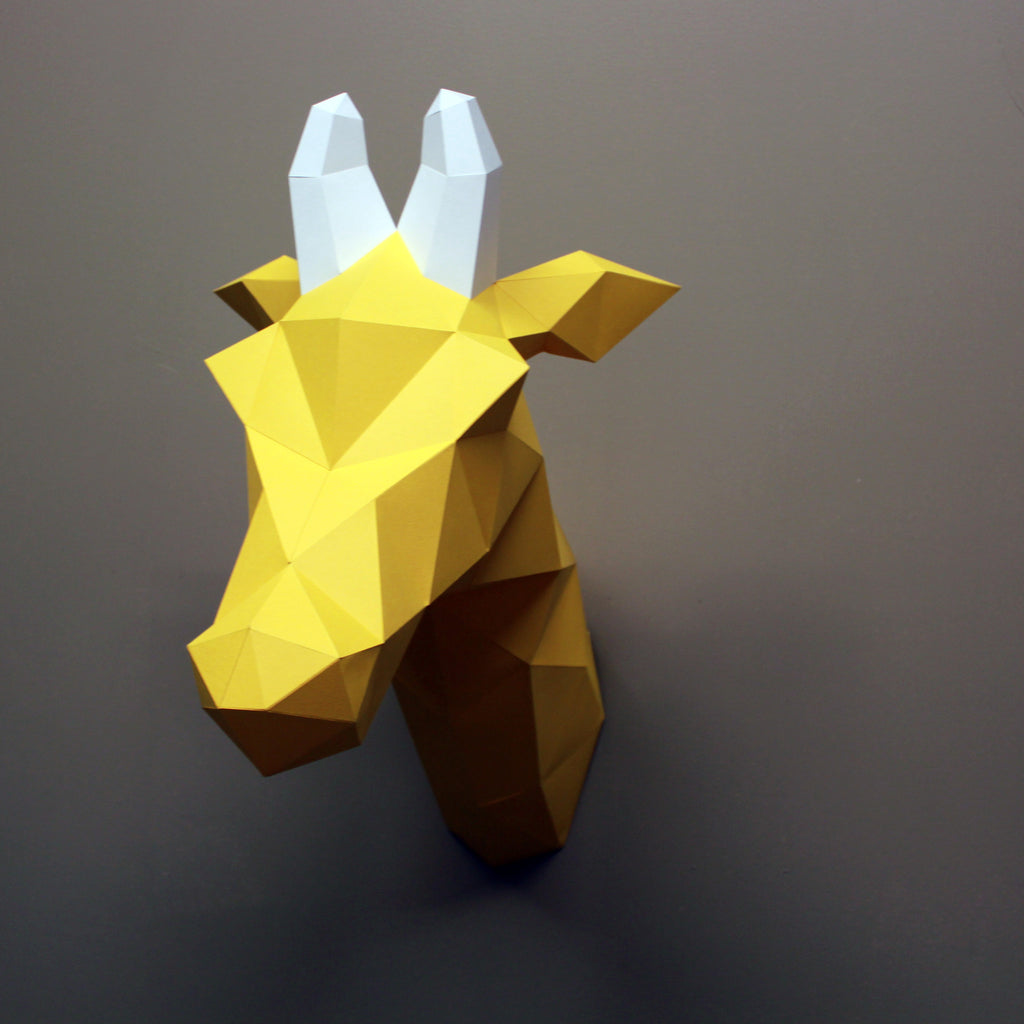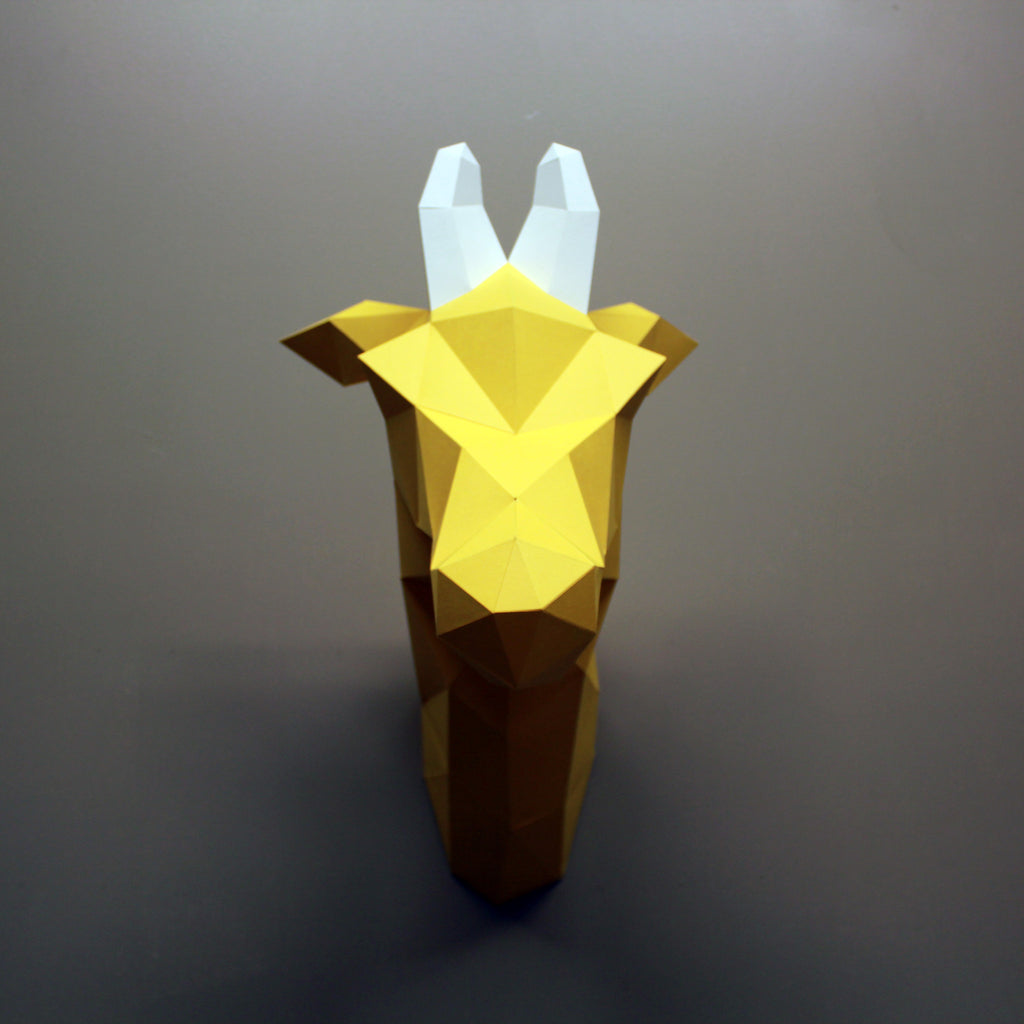 On Sale
Louise the Giraffe | DIY Paper Craft Animal Kit
Wall Decor
Louise the Giraffe is a DIY paper giraffe that you bring to life using the materials included in your Resident paper animal kit.
Louise's Bio
Louise likes boxing, gummy bears, and her backyard. She will rightfully tower over everyone in your home and that's without even mentioning her long neck. She's got some serious attitude and the ability to back it up (she's a semi-pro boxer). How does a giraffe box? Make her angry and you'll find out. Don't worry too much though since Louise will be on your side in any fight and she'll keep watch in your home better than any guard dog (except she won't really be able to attack....... because she's paper).
Paper Craft Kit Specifics
Colors: White Horns, Golden Yellow Head
Have more questions? Read the FAQ, check out the assembly page, or email us a question using the contact form.