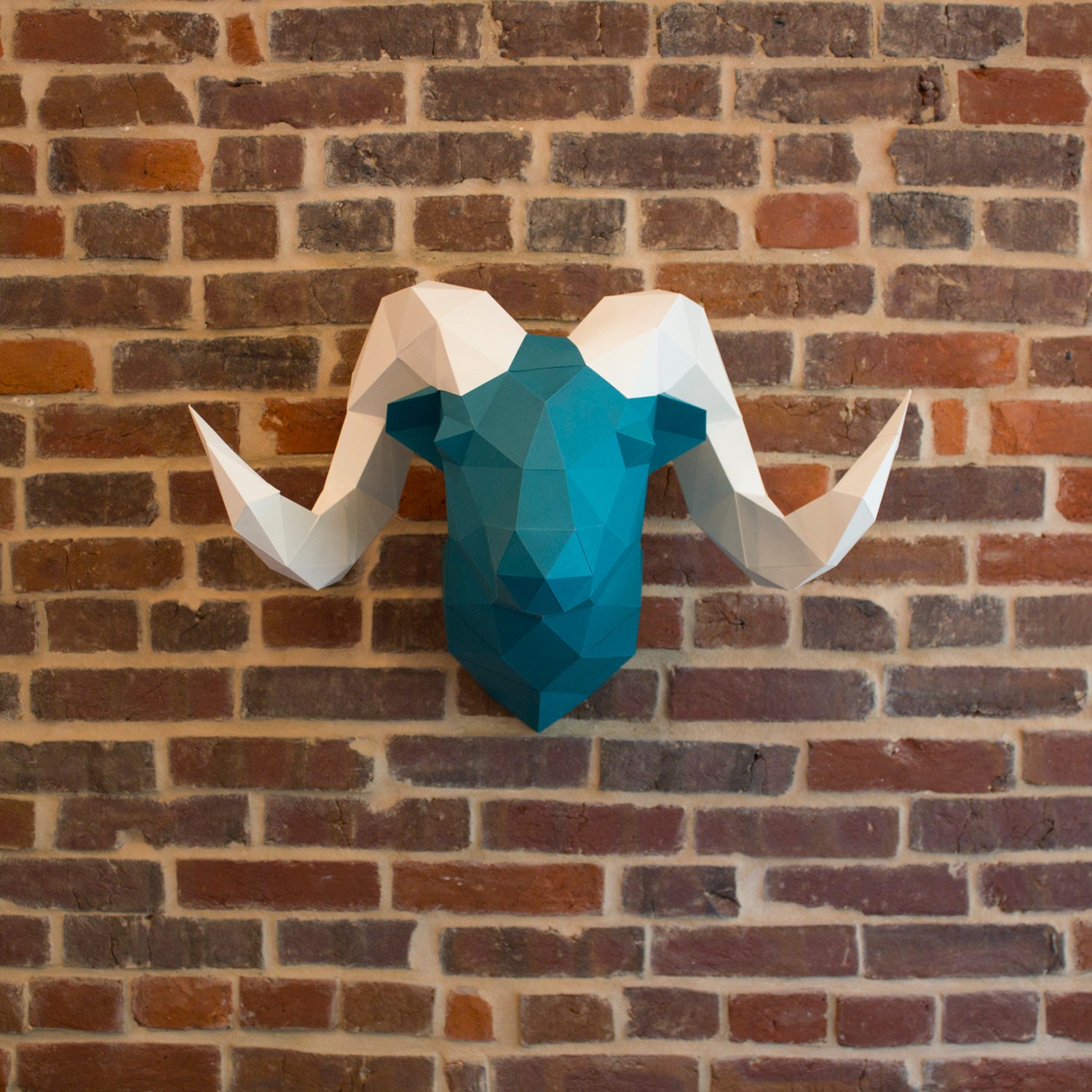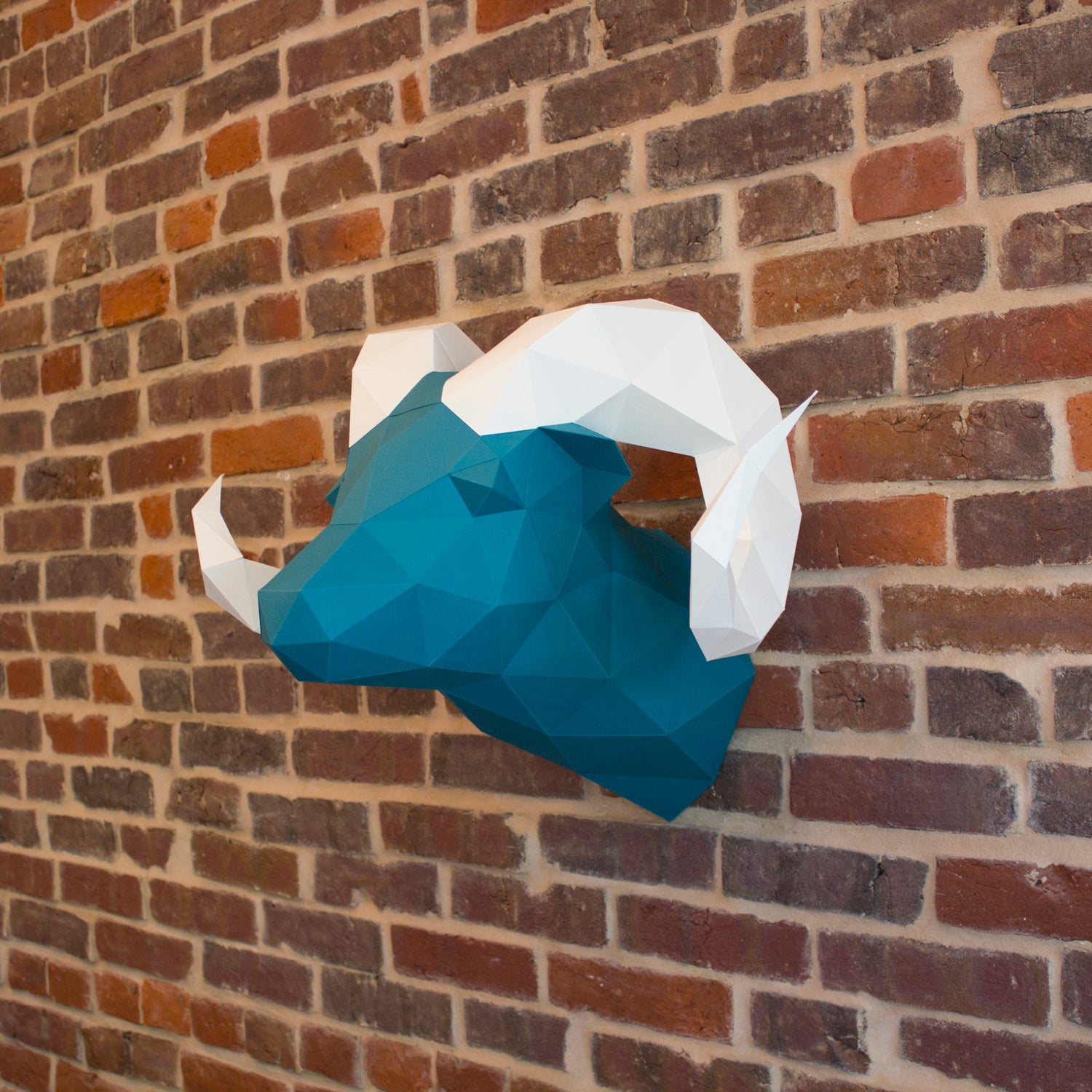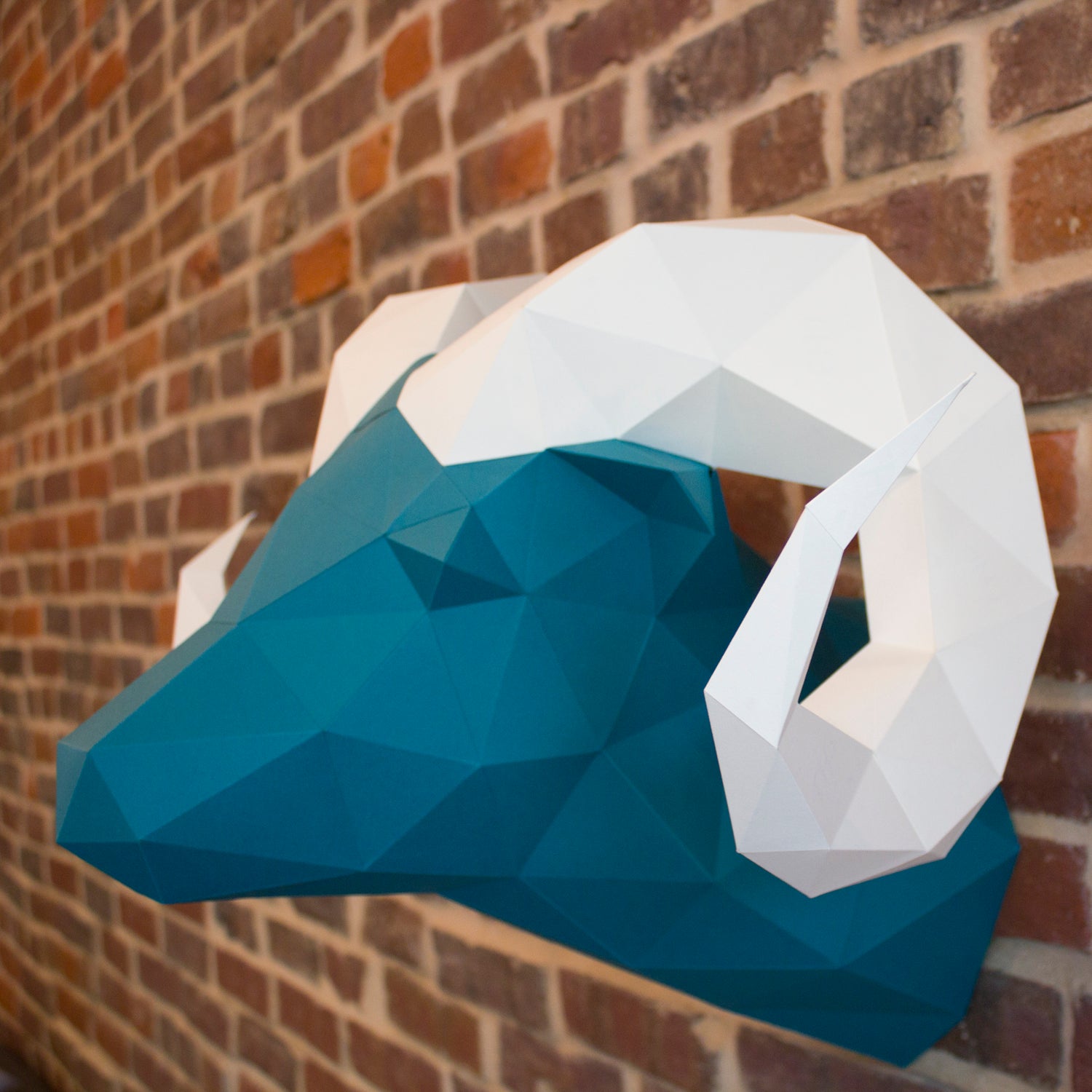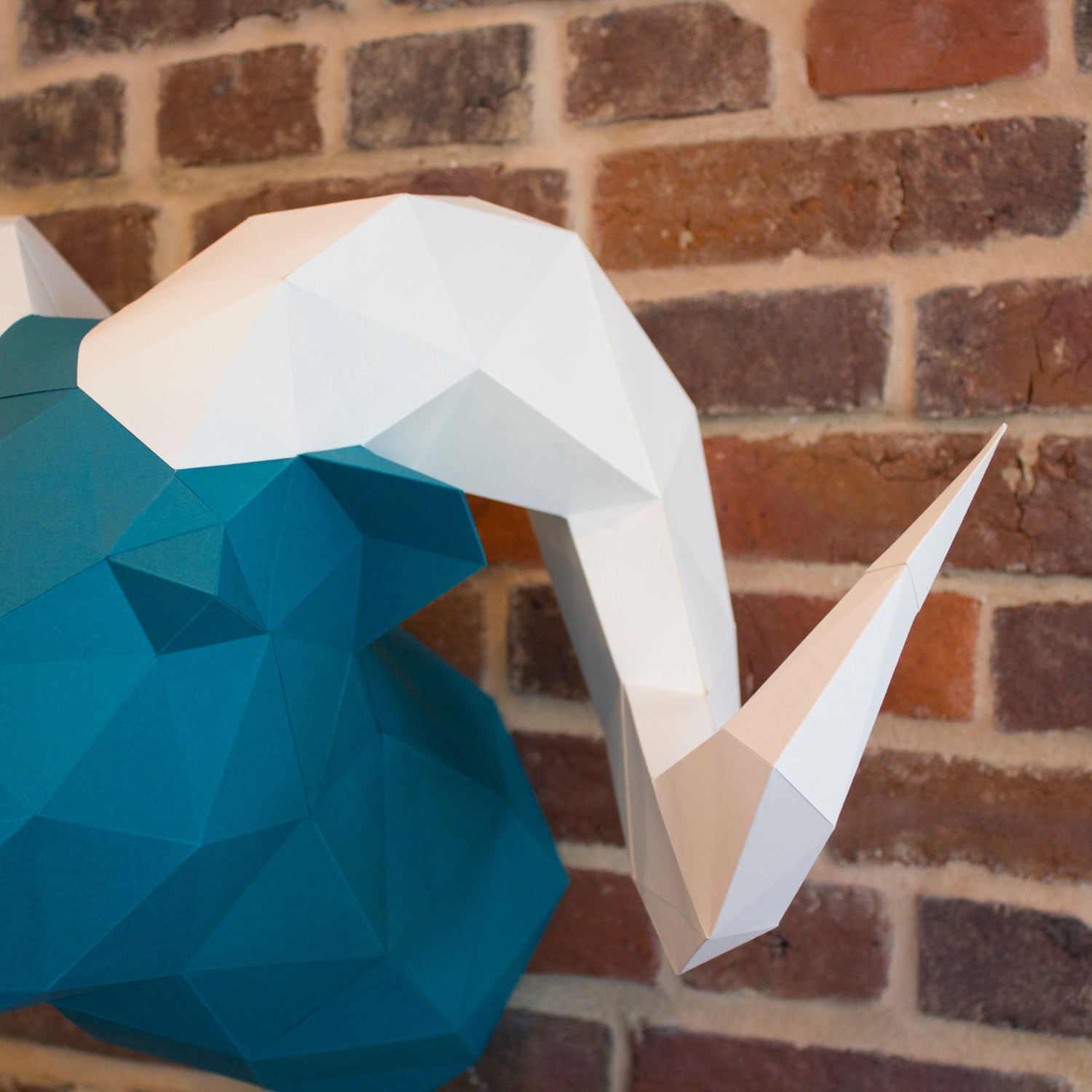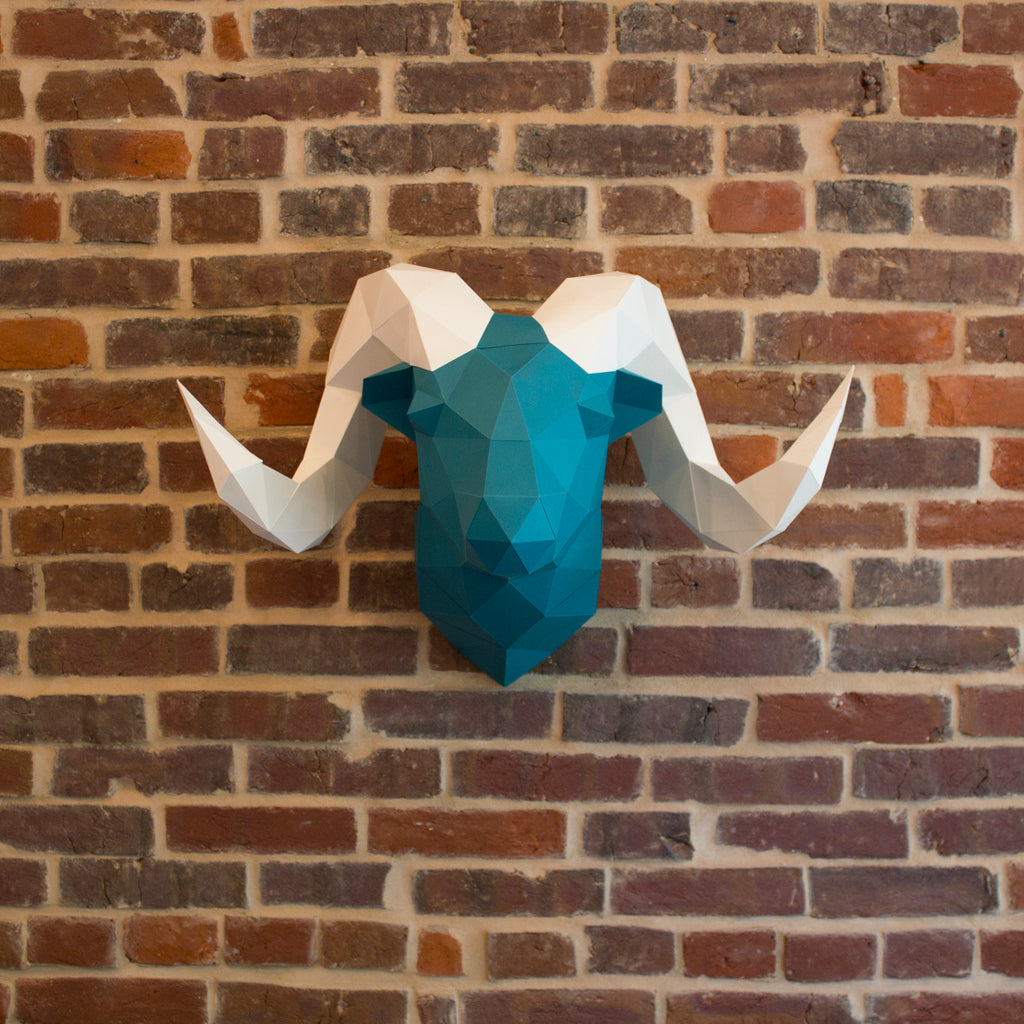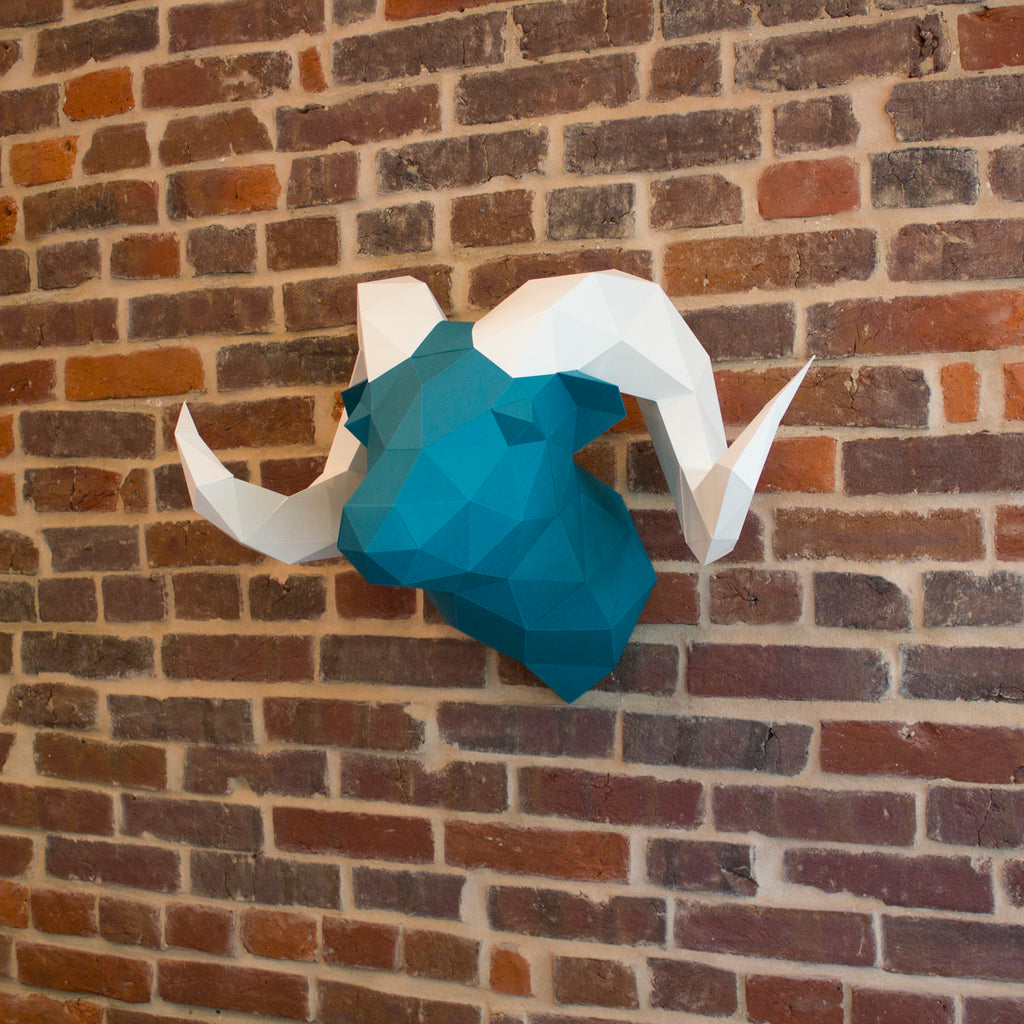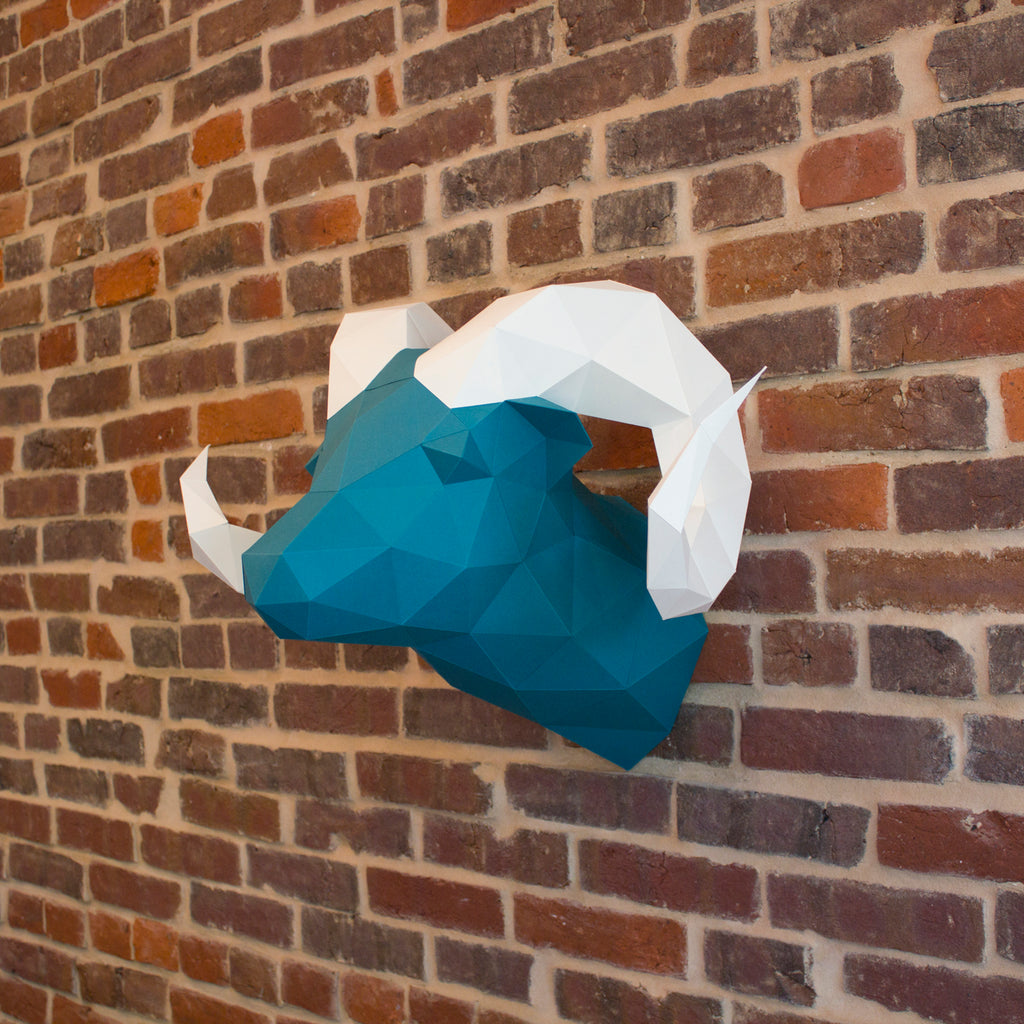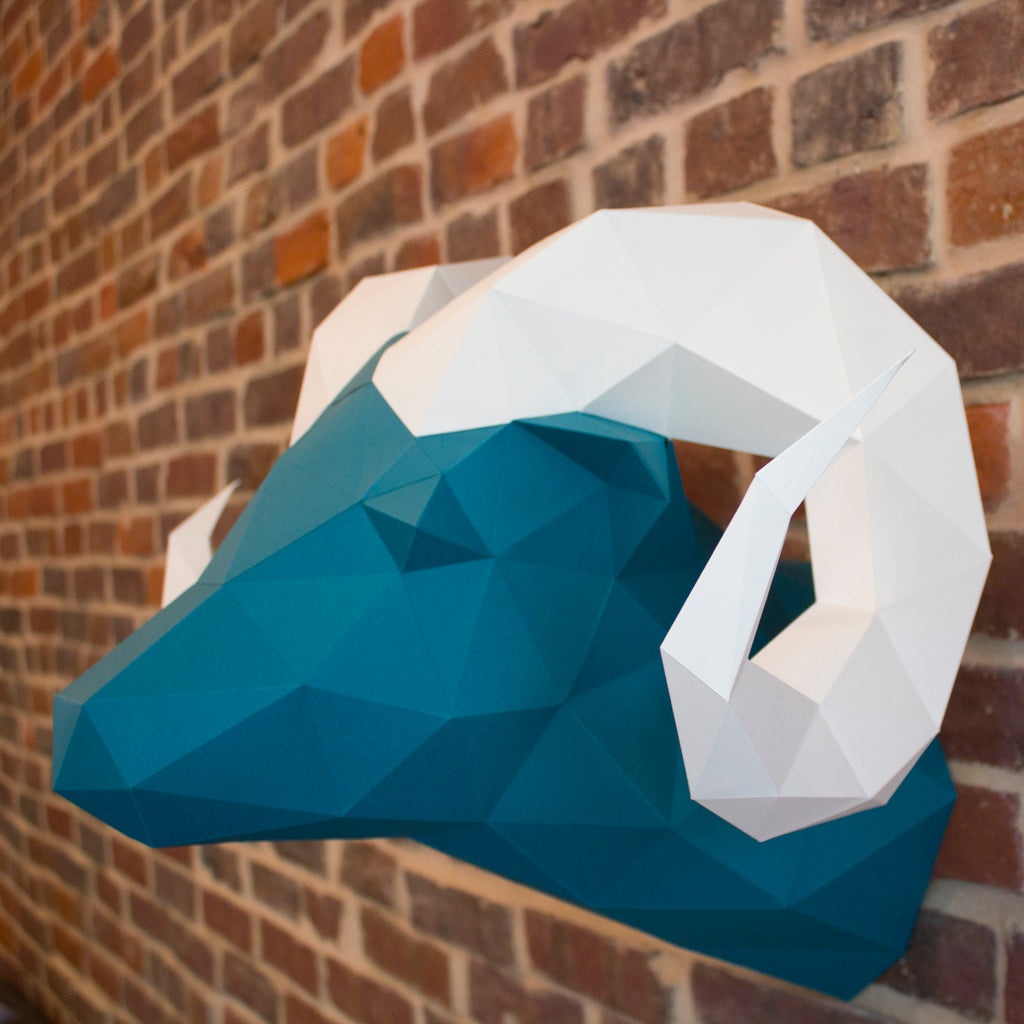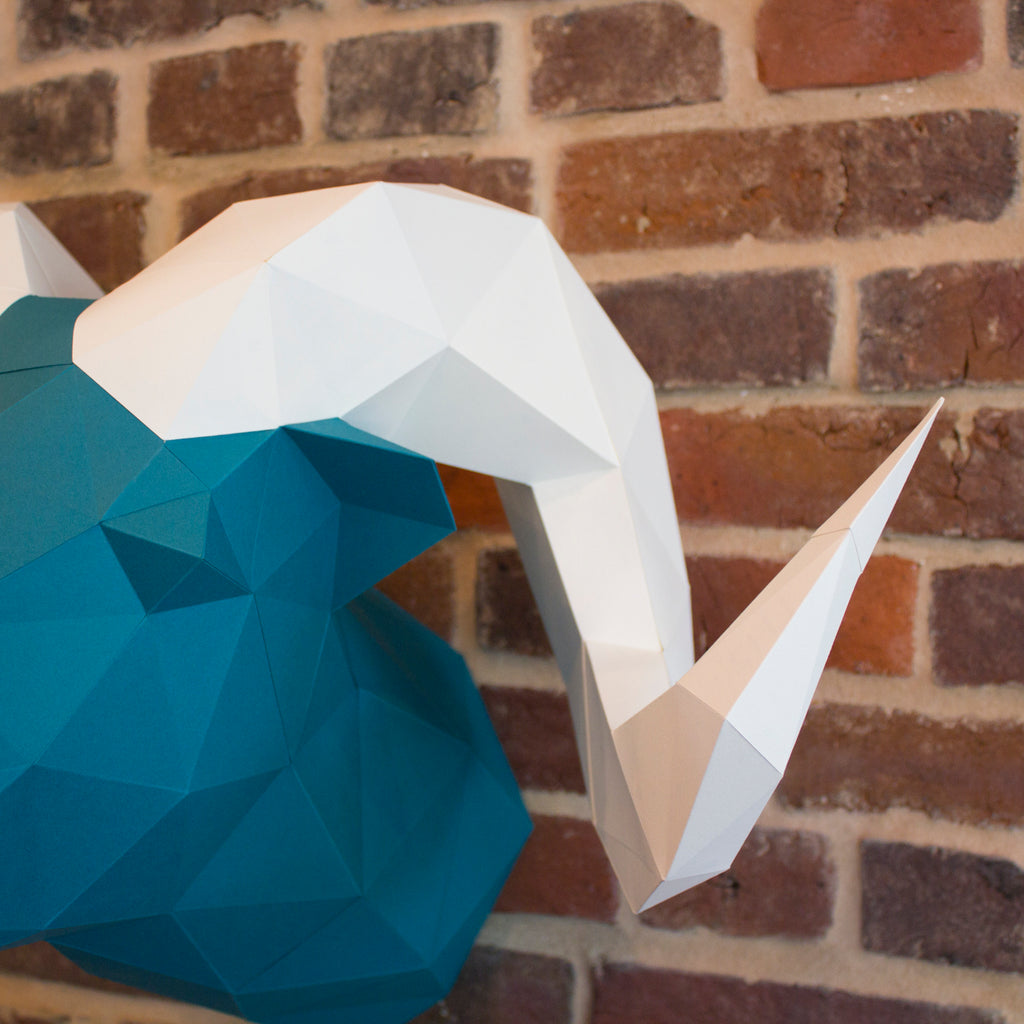 On Sale
Sebastian the Ram | DIY Paper Craft Animal Kit
Wall Decor
Sebastian the Ram is a DIY paper animal that you bring to life using the materials included in your Resident paper craft kit.

Sebastian's Bio
Sebastian likes to watch Netflix swindler documentaries, shop at the local farmers market, and read French enlightenment philosophy. He's a gentleman who finds it easy to go to yoga brunch and complete his weekends chores with plenty of spare time. He's cultured without rubbing it in your face. Sebastian would probably win if he ever had any interest in running for political office but he's more comfortable supporting people from the sidelines. 
Paper Craft Kit Specifics
Colors: Teal Head, Cream Horns
Have more questions? Read the FAQ, check out the assembly page, or email us a question using the contact form.