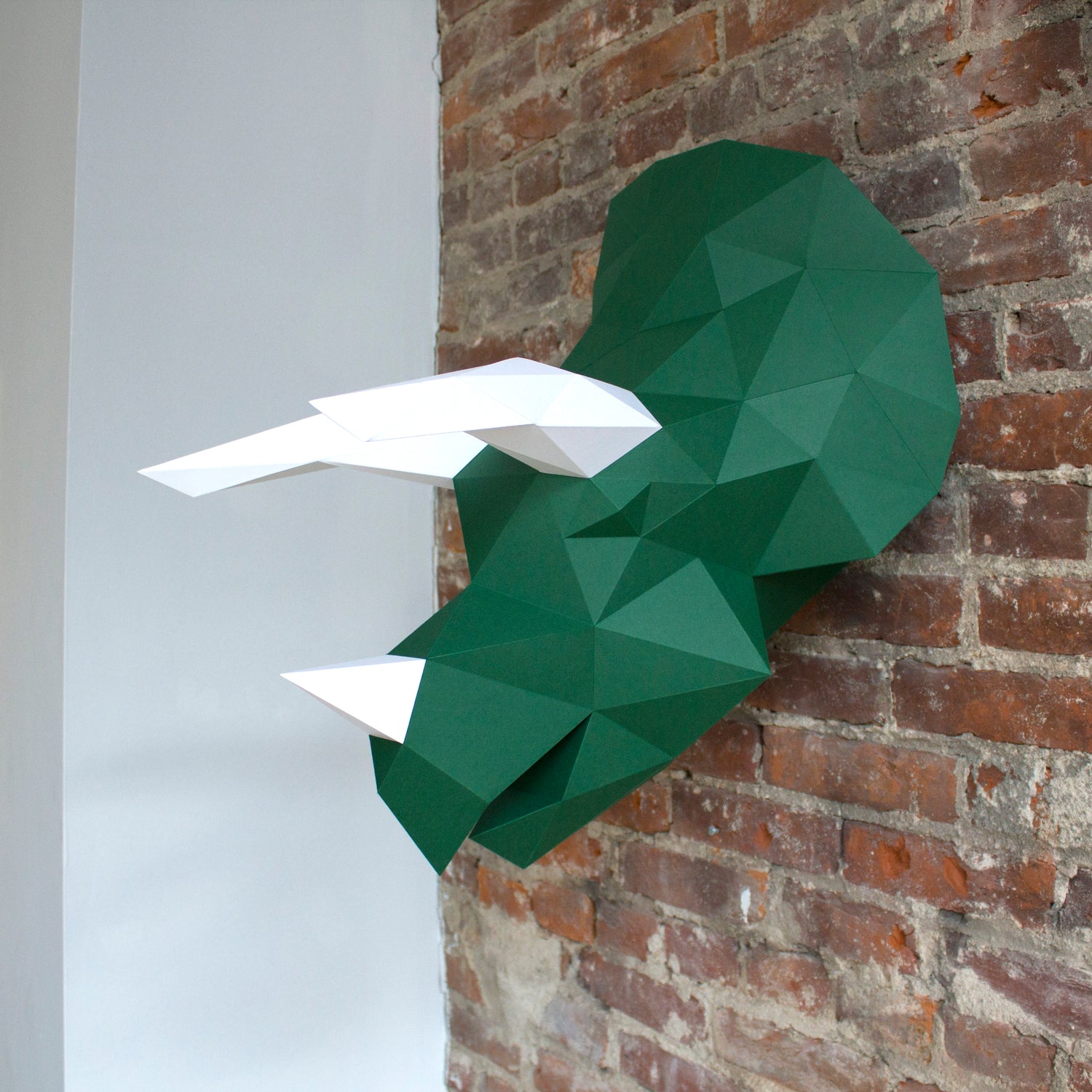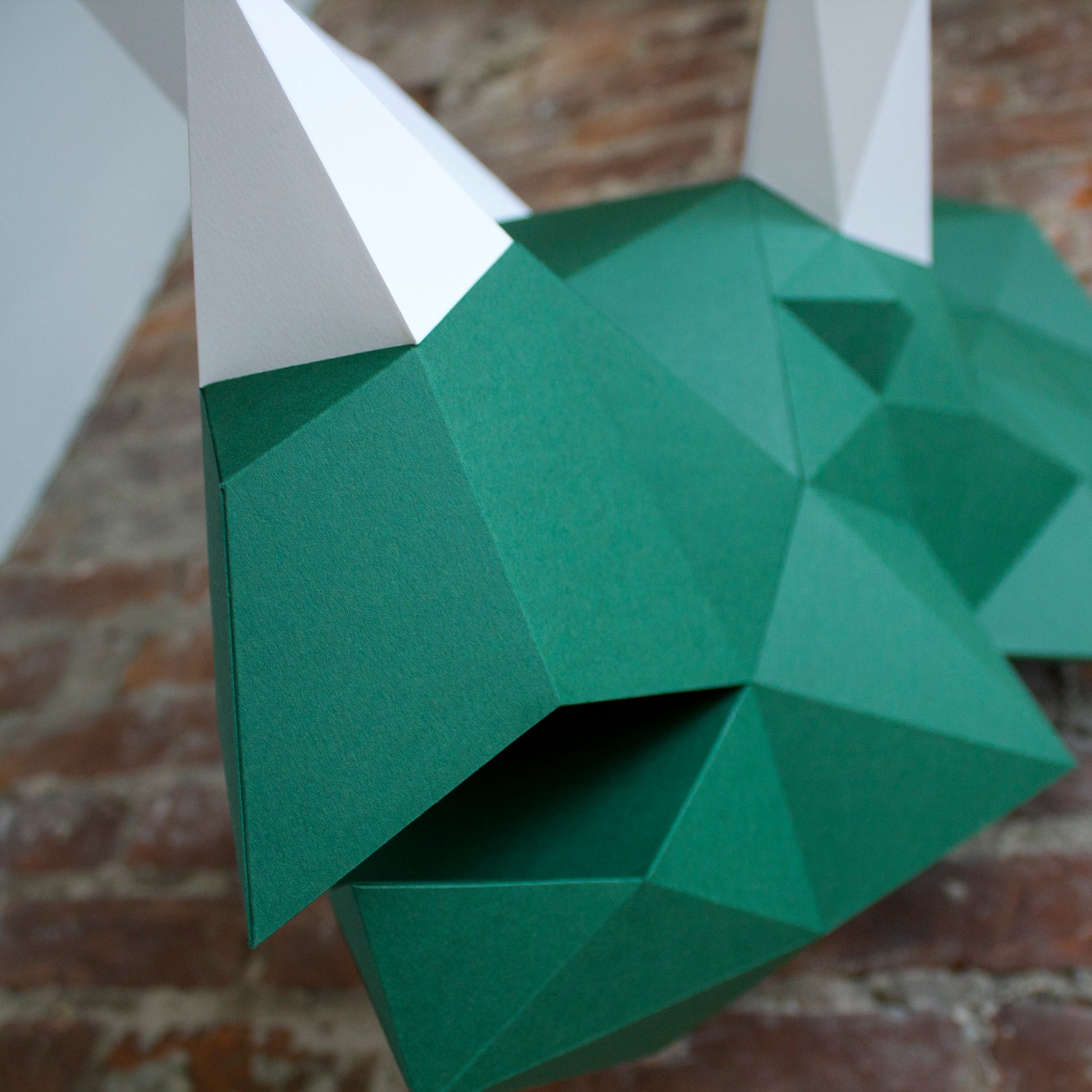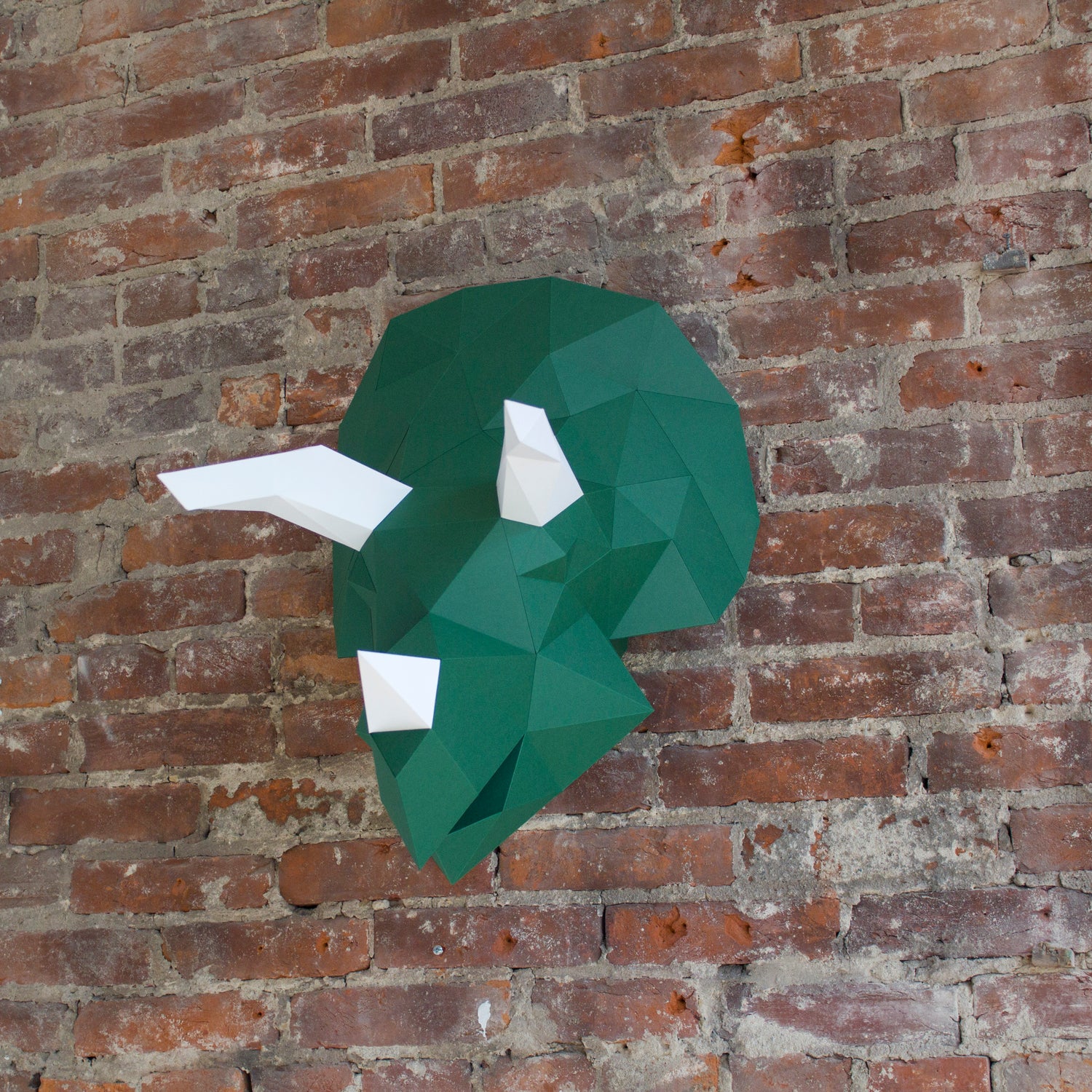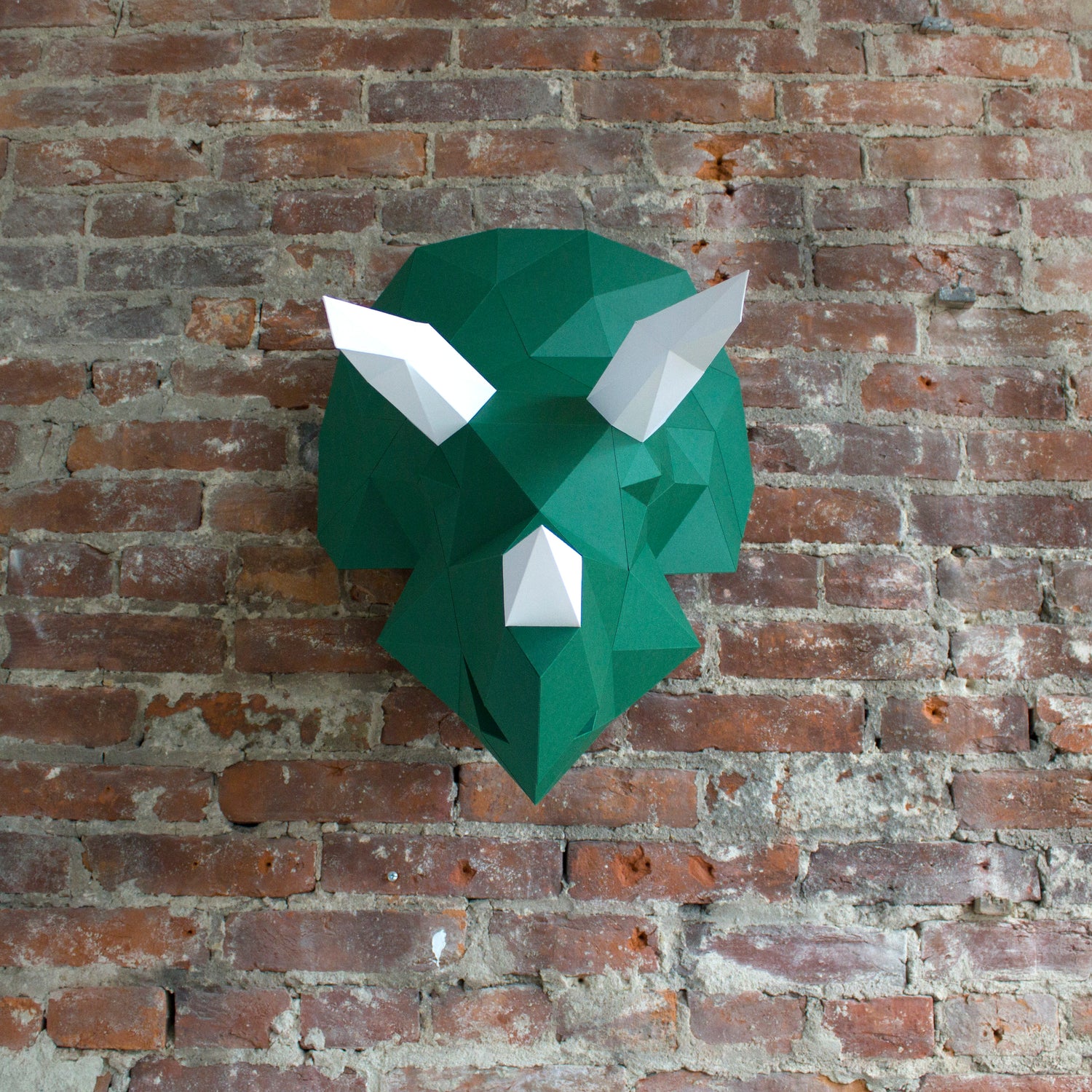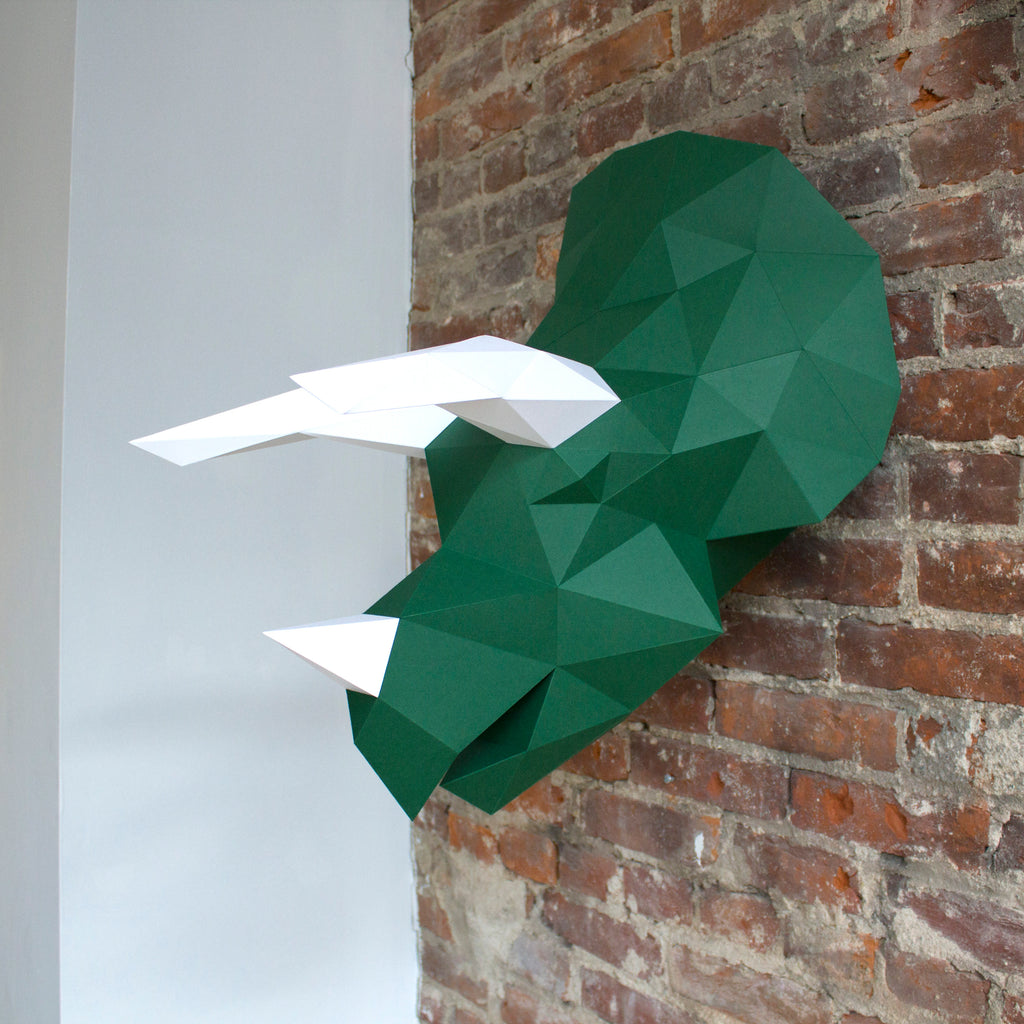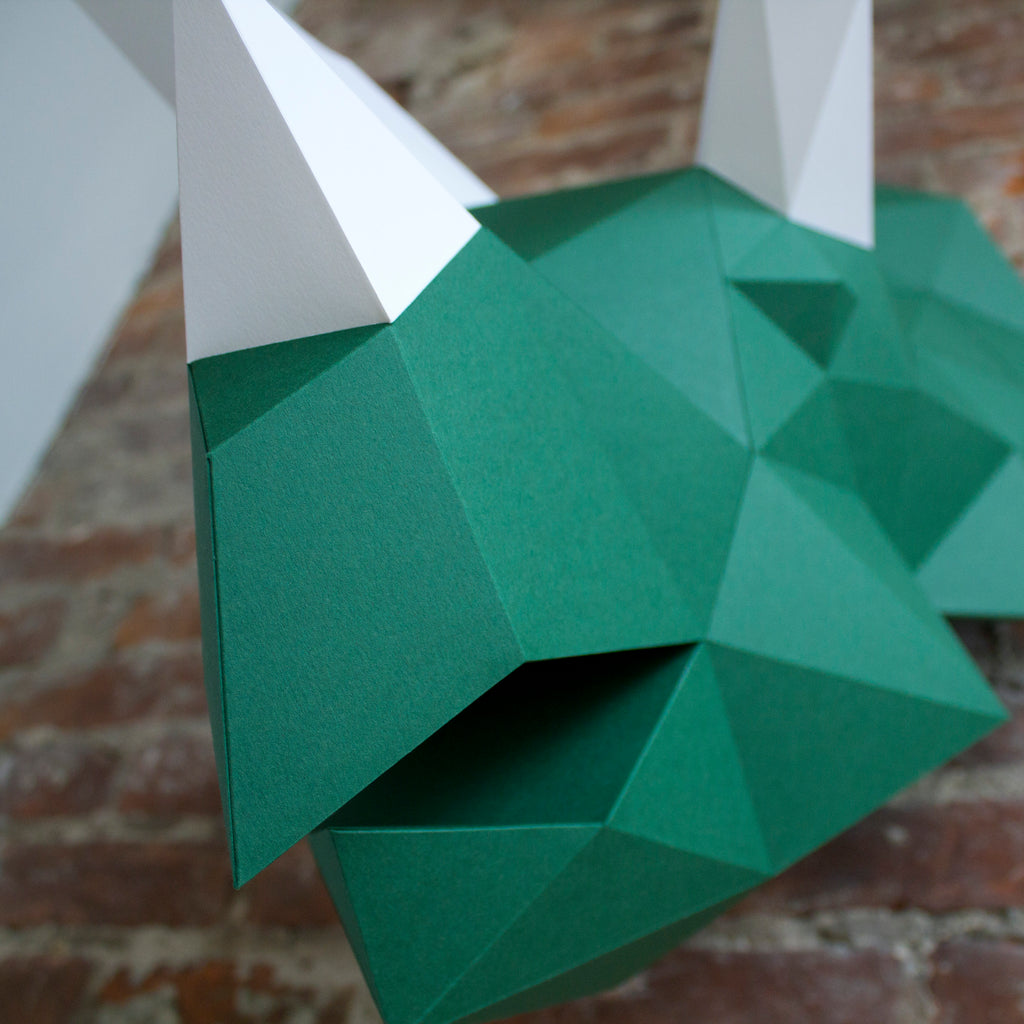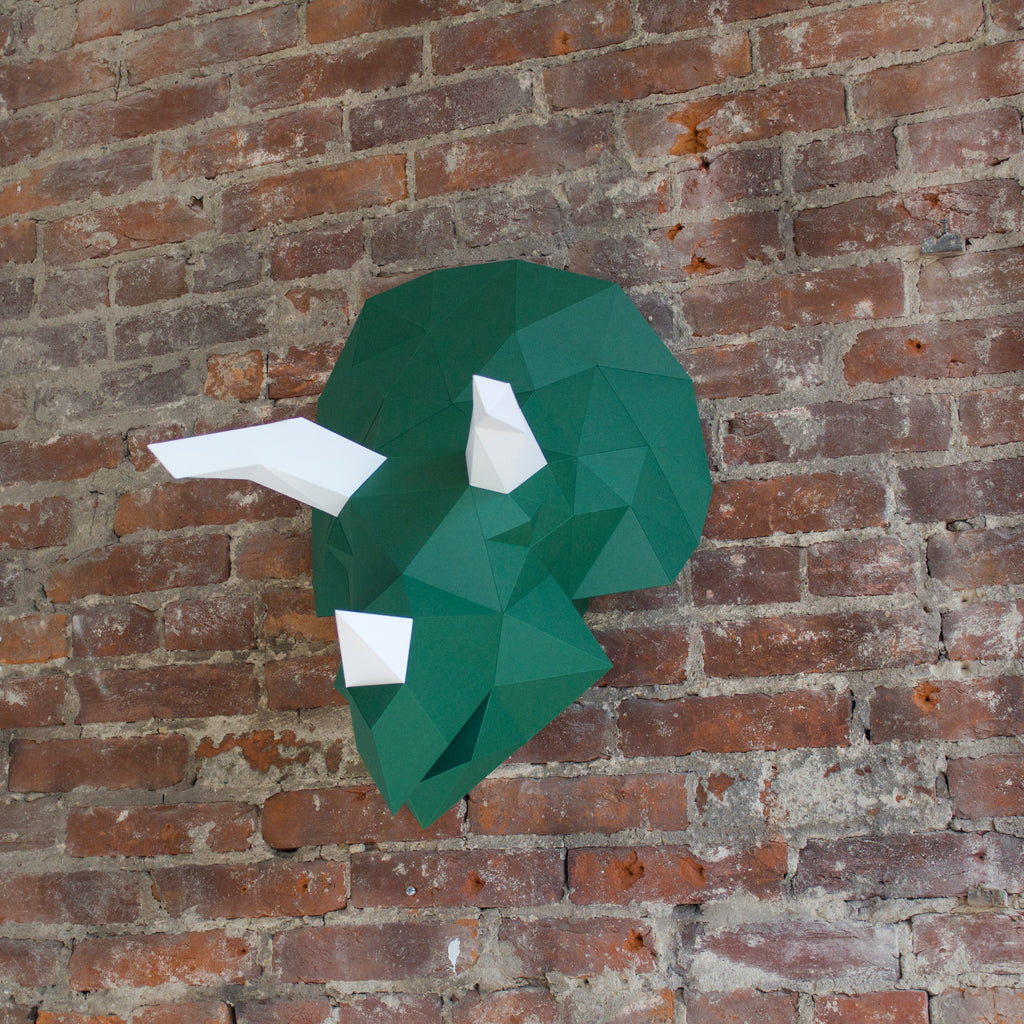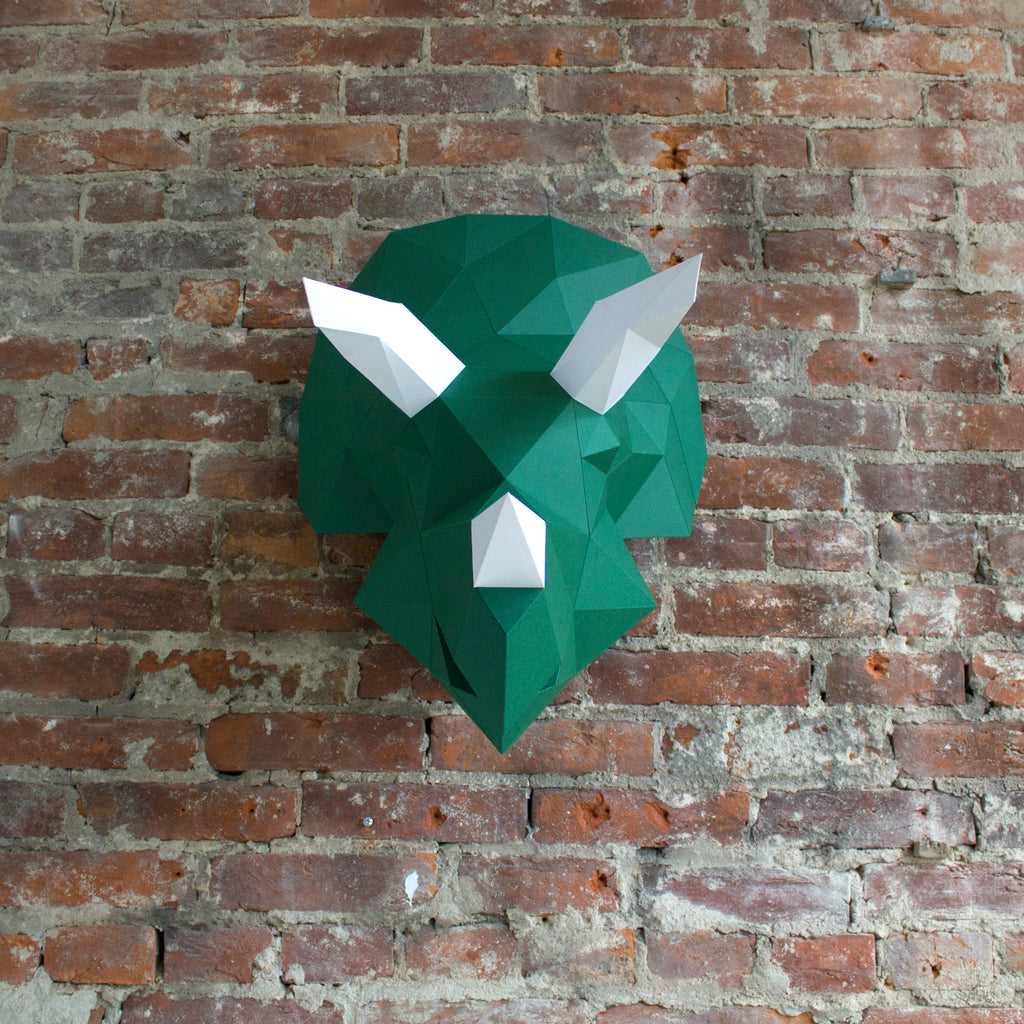 On Sale
Clark the Triceratops | DIY Paper Craft Animal Kit
Wall Decor
Clark the Triceratops is a DIY paper dinosaur that you bring to life using the materials included in your Resident paper craft kit.
Clark's Bio
Clark likes League of Legends, Mountain Dew, and skate boarding. He's most proud of how many games he's on the leaderboard for and how few hours he slept achieving that. While you might think he's not ambitious and perhaps a bit of a slob, he'll totally amaze you with his help around your house. I mean - he can't come off the wall and actually help you clean up, but he will point out everything you missed between shoving handfuls of cheetos into his mouth!
Paper Craft Kit Specifics
Colors: White horns, green head
Have more questions? Read the FAQ, check out the assembly page, or email us a question using the contact form.