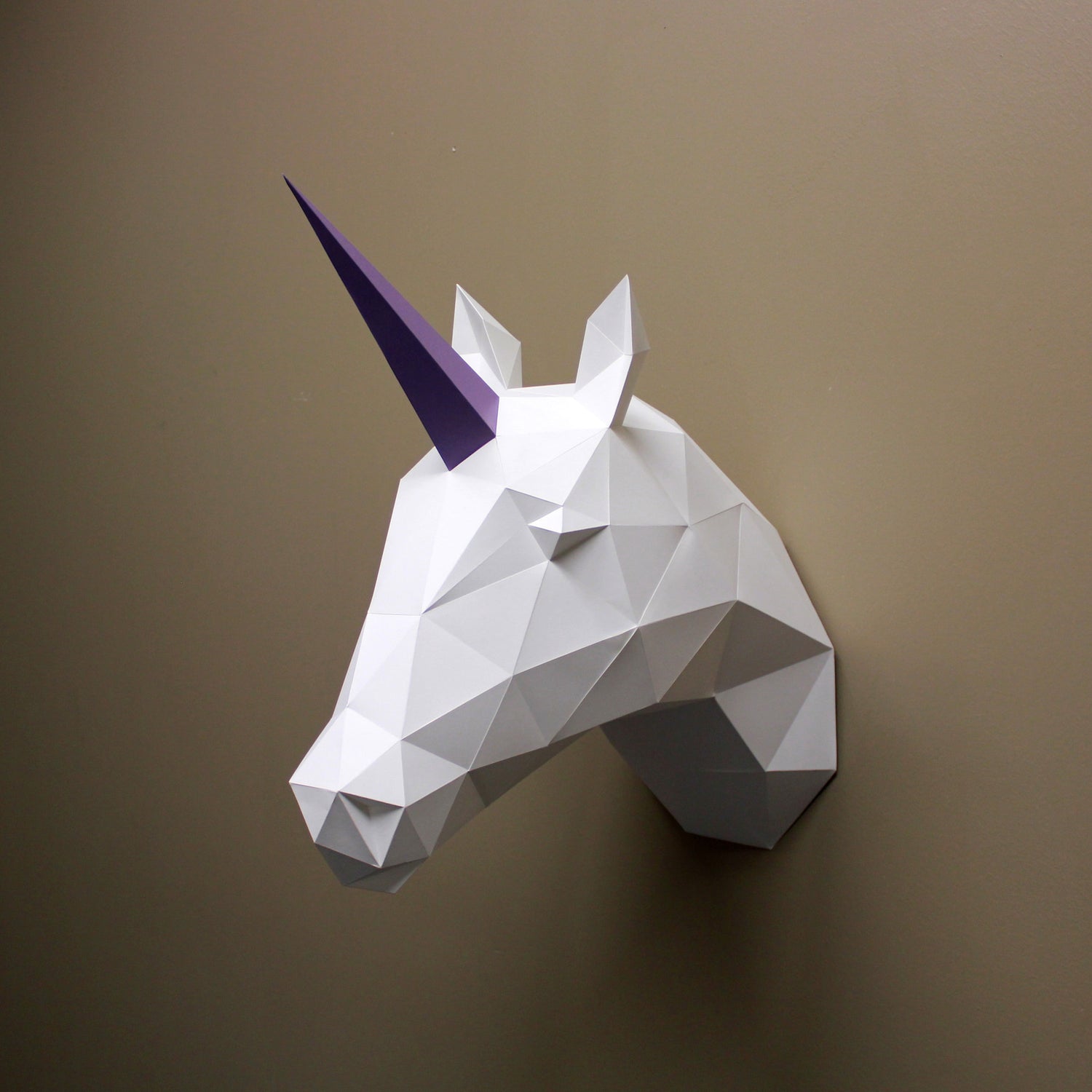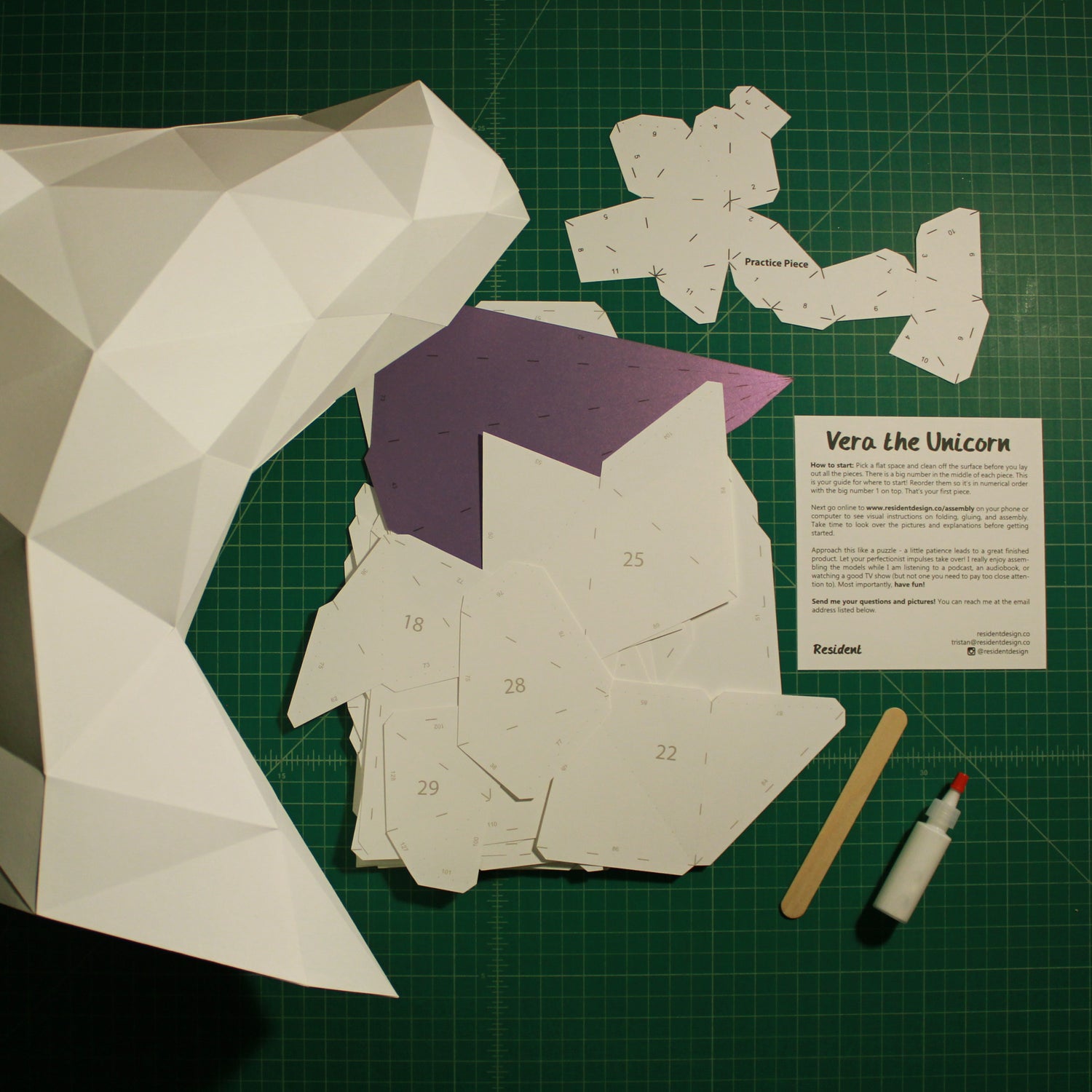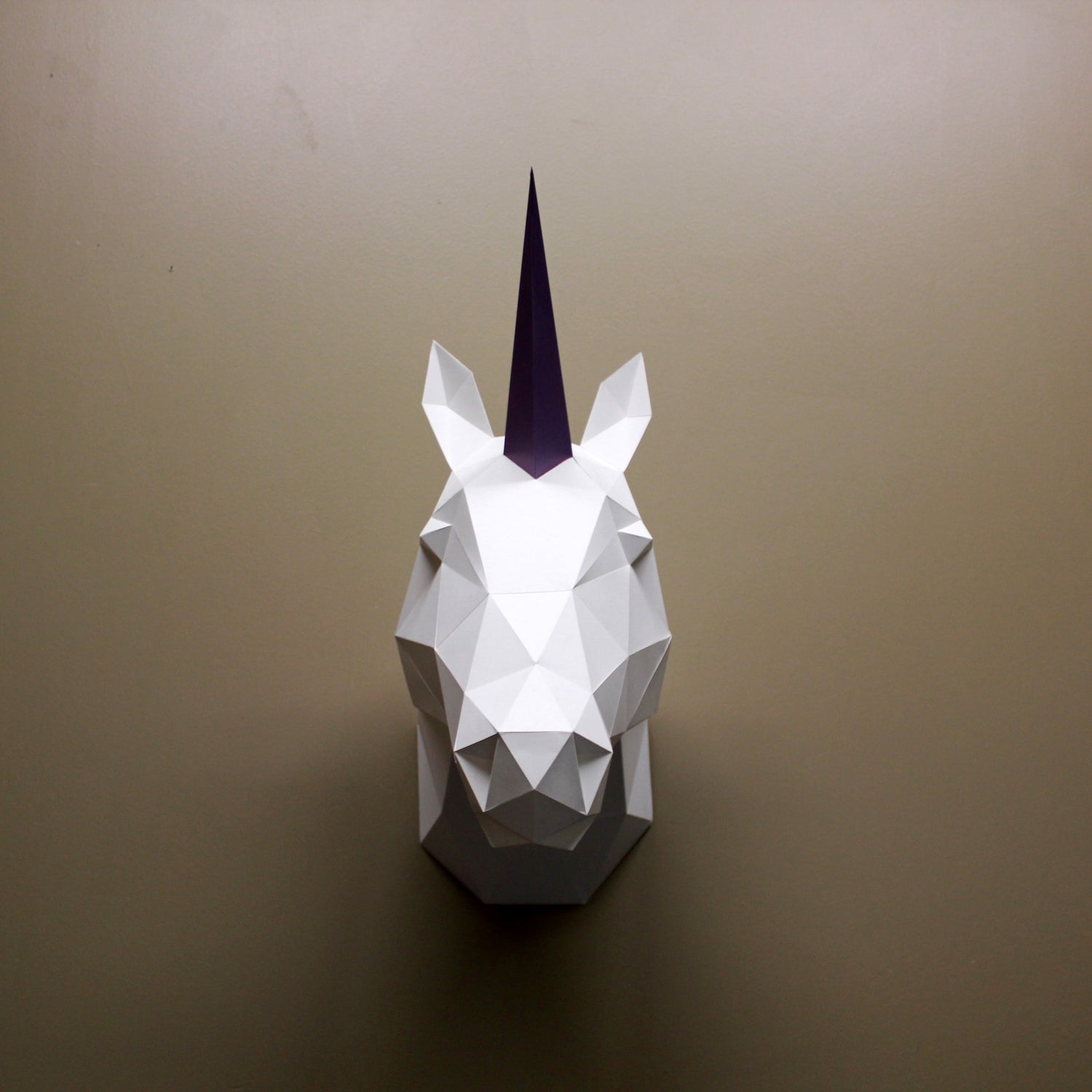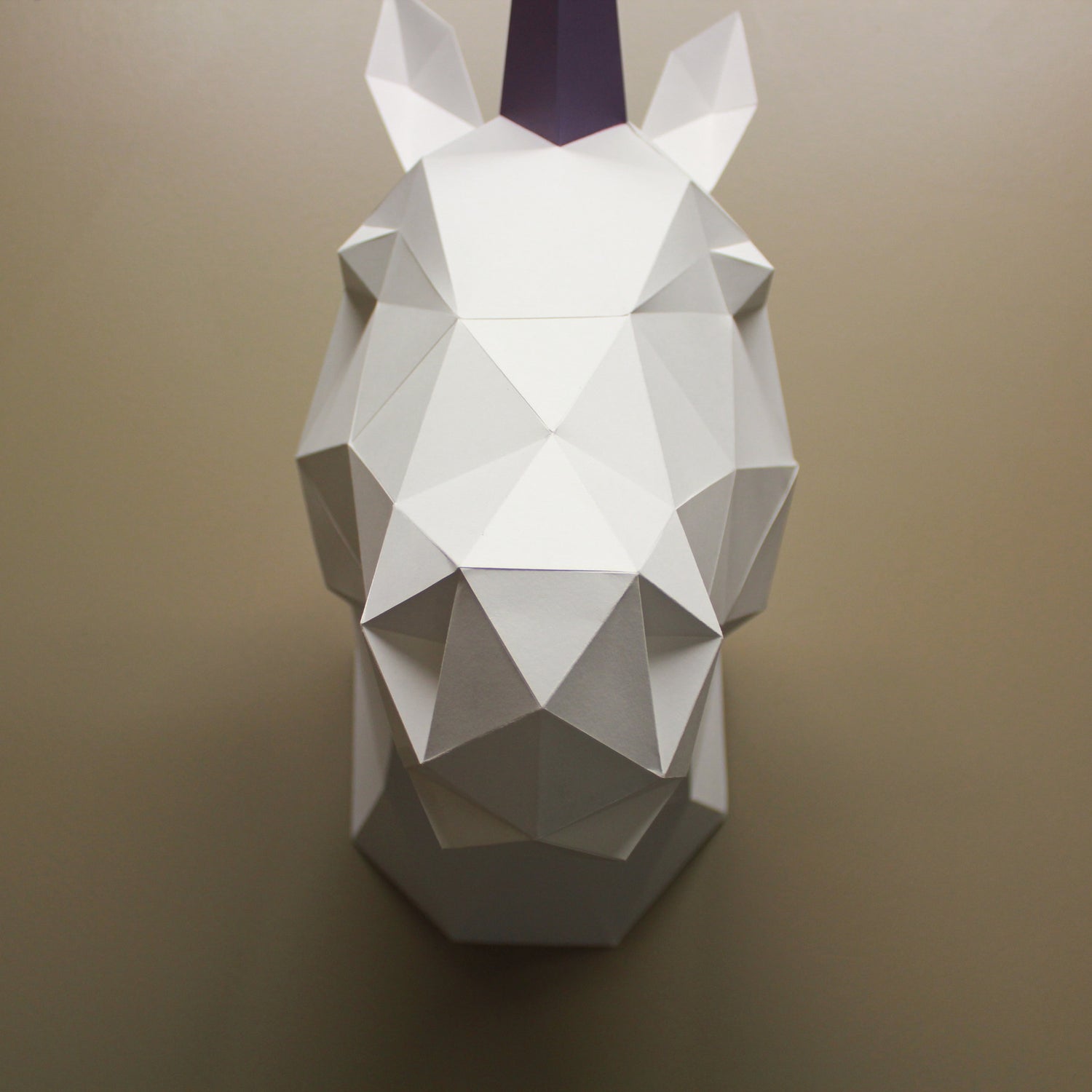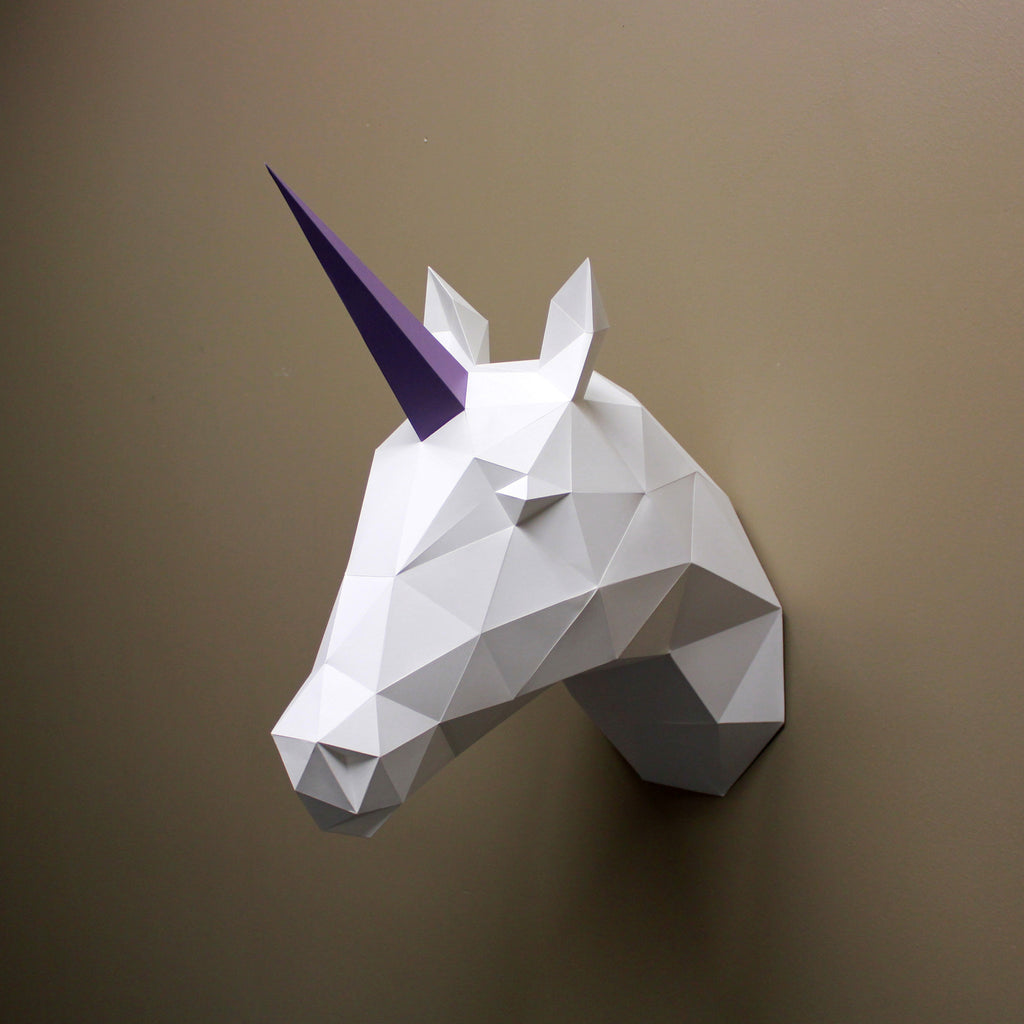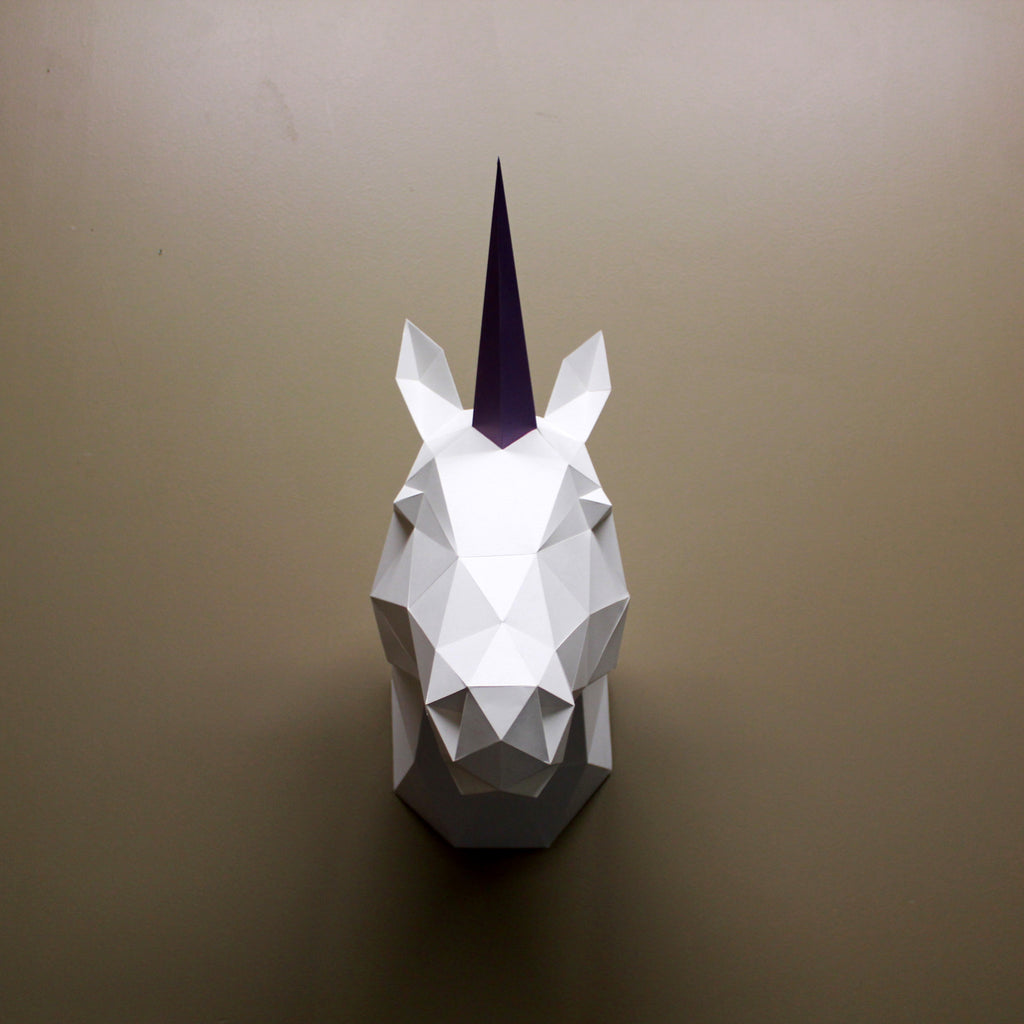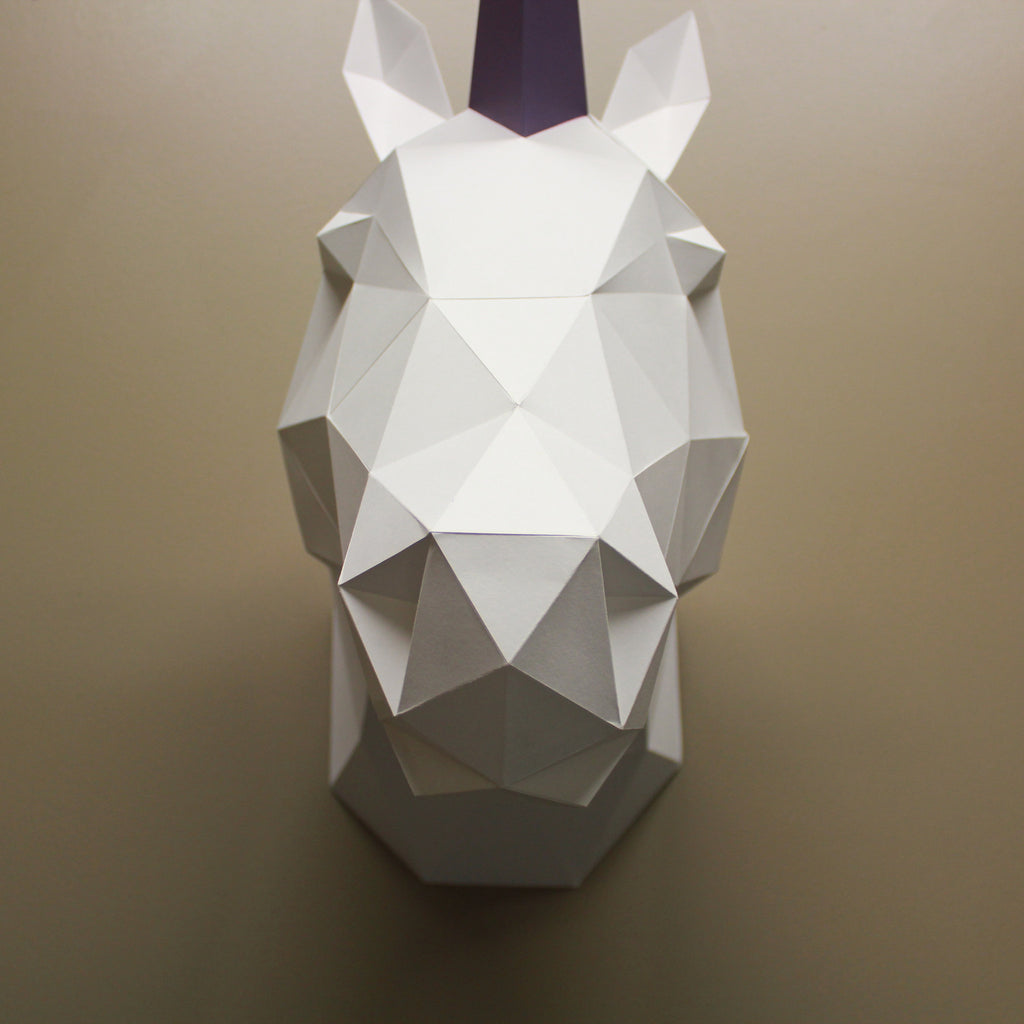 On Sale
Vera the Unicorn | DIY Paper Craft Animal Kit
Wall Decor
Vera the Unicorn is a DIY paper animal that you bring to life using the materials included in your Resident paper craft kit.
Vera's Bio
Vera likes wakeboarding, massages, and dark chocolate. She's…. a bit of a diva. Would you be shocked to learn that Beyoncé is her spirit animal? She contends that she is worth all the love and admiration she'll receive from you (notice how she just assumes you'll love her - is she wrong?). She's already been approached to do multiple reality shows but she thinks they are beneath her. If she joins your family, she'll always make sure she's extra shiny so she can show off to all of her fans who will be constantly visiting her. Yeah those friends you think are there to visit your home? Vera just assumes they are there for her.
Paper Craft Kit Specifics
Have more questions? Read the FAQ, check out the assembly page, or email us a question using the contact form.